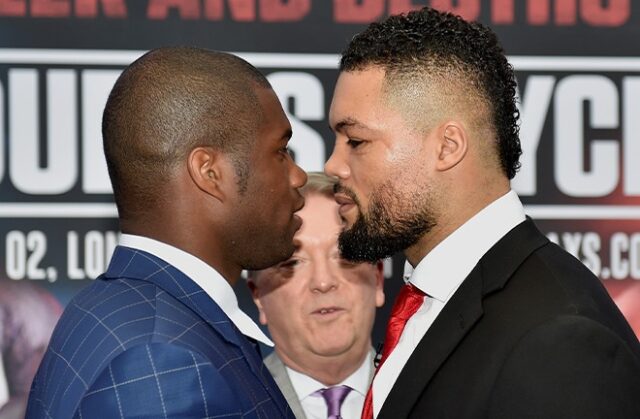 Daniel Dubois says he would relish a rematch with Joe Joyce and believes he could avenge his sole professional loss.
Dubois (15-1, 14 KOs) makes his first return since a tenth round stoppage defeat to Joyce in November when he meets Bogdan Dinu at the Telford International Centre on Saturday, live on BT Sport.
The 23-year-old was counted out after taking a knee, with his left eye almost completely closed, with scans later revealing that he suffered a broken orbital bone, but 'Dynamite' is keen to meet his British rival again down the line.
"I really do want it, but time will tell what route we both take from here," Dubois said.
"I would love to fight Joe again. I think I could really do something and beat him. I wasn't losing by a ton and getting pasted, it was a close fight in my opinion, so nip and tuck, really.
"I want to get back in that sort of level fight and beat someone of Joe's calibre. We'll see, I don't know, only time will tell if it can happen. Right now I am just excited about the comeback.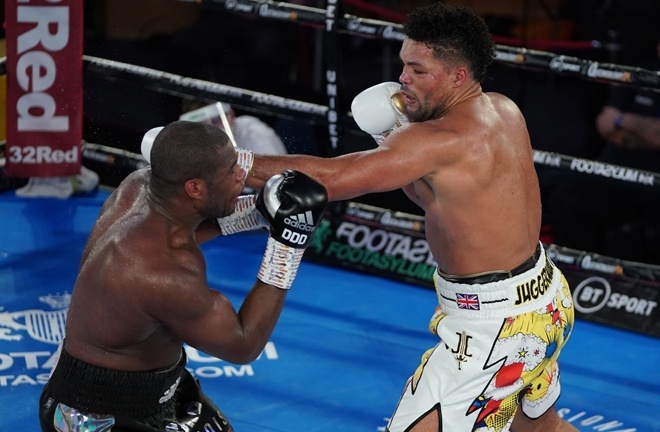 "I do want to have revenge and to put it right, but if I've got to take it out on someone else then, hey, Bogdan is there to get it, isn't he?"
Dubois heads into Saturday's showdown under the guidance of new trainer Shane McGuigan after splitting with Martin Bowers, who remains as his manager and having had a brief stint with Mark Tibbs and father Jimmy Tibbs.
The Londoner tackles Dinu for the vacant WBA Interim Heavyweight title and can place himself back into world title contention after losing his high WBO ranking with defeat to Joyce last time out and is confident of coming back in ruthless fashion.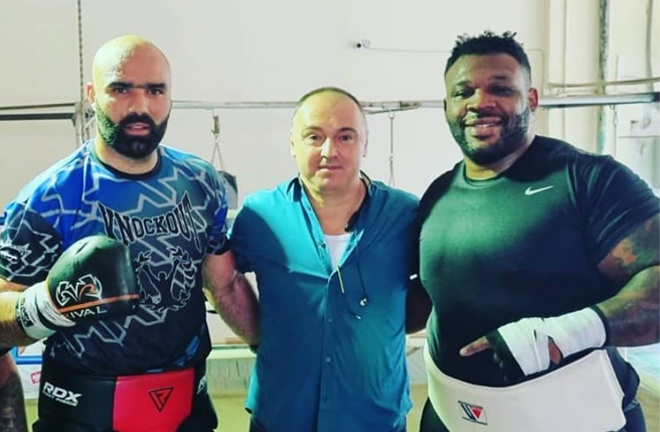 "It is not bad at all and it is a nice cherry on the cake for my comeback," Dubois added.
"That is how I look at it and this belt is an important one to get me ranked and on track again.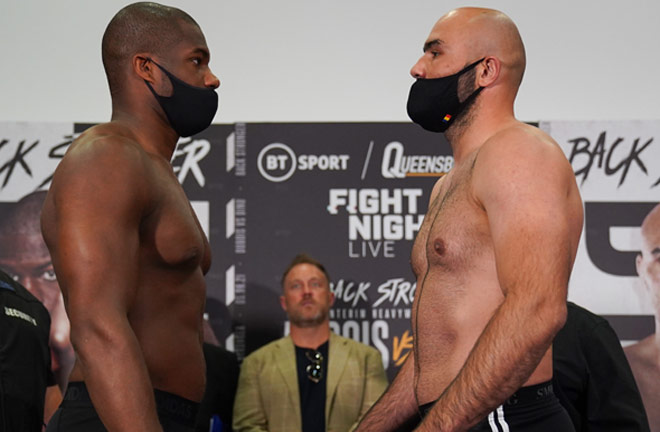 "I know enough about him and he is a decent fighter, but not on my level and I will put him away in devastating fashion, I believe. I will make a real statement in this next one.
"You will see a bit of both from me, I think. I'll have that fire in me to go out there and cause mayhem, but also to show my boxing and clever work behind a jab to set it up better."