Former European champion, Erik Skoglund is a boxer who prides himself on his defensive capabilities in boxing as he boasts a 26-1 record.
After the initial blemish on his record to Callum Smith the Swede decided to change his tactics, moving away from the slickness to become the aggressor. This led to changes in his preparations as they say fail to prepare, prepare to fail. However, this led to an all too familiar injury as Skoglund found himself waking up in a hospital bed after being in a coma.
"It came like a lightening bolt from clear skies. I started to fight a little differently and I had many tough rounds in sparring.
"After fighting Callum Smith I realised that when I fight 'away fights' I think I will have to go forward, push my opponent and be more aggressive with my punches, punches with bunches not just sticking with my left hand following it up with a right hand.
"I have to be much more active I felt and that's what I was working on in training sessions with hard sparring three times a week and I've had many rounds and of course I took some decent shots because of my strategy.
"From my old style which was really defensive and not really getting touched to taking one punch to be able to take two and when you do that for many rounds with many decent sparring partners of course it gets heavy after a while.
"I remember waking up from the coma and I was so confused I had no idea what was going on.
"My memory was lasting maybe thirty seconds to a minute and then I'd ask the same questions again. They brought me to the scales to check how much weight I had lost and, I had lost a lot, I remember I was like 87kg when I was in the ambulance and when I got out of the wheelchair on to the scale I was 72kg and I was like 'hell yeah, I am a middleweight call my manager and tell him I can fight at middleweight now!'
"I remember my fathers eyes watching me it was like 'oh, you poor bastard you don't even know what's going on because you're far away from fighting.' He was right, I was very far away from fighting but I worked myself back pretty good I'm still moving forward and I think that nothing is impossible. If you have the time you can do whatever you want with life.
"There's of course moments during my rehab I can't remember because my memory came back step by step.
"There was things going on around me that I didn't notice because I was so confused but nowadays I remember, not everything I'm not perfect, actually now I'm a normal person. I am not as good as I used to be but I am still better than many other people so that's decent.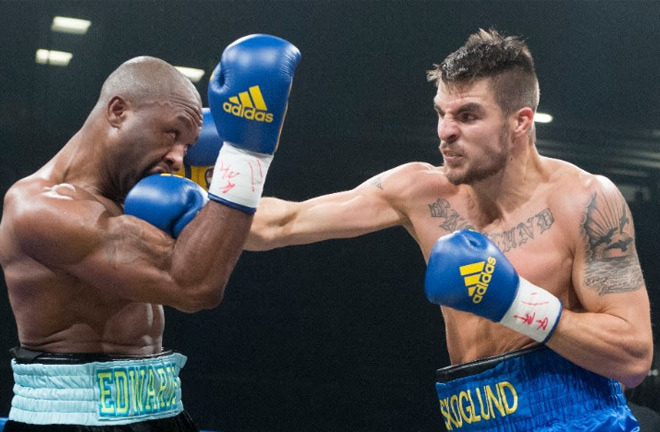 Professional boxing was banned in Sweden from 1970 due to the severity of injuries caused by the sport. It wasn't until 2007 when professional boxing was legalised once more. Boxing played a big role in the Skoglund household as Erik's older brother introduced him to pugilism.
"I started with my brother who's one year older than me and he always wanted to be a fighter. He was big, strong and always had a fighting attitude. I was weak, small and afraid.
"I started with karate learning techniques while he was boxing then my karate club had a summer break and the boxing club was going on with their training so my brother convinced me to come with him to the boxing gym, he just wanted someone to beat up I guess and that was me! I was punched really bad from the start I was no calibre at all.
"Both my brother and my father were saying 'yeah, Erik can stay as long as he wants but he won't last long here.' They had to eat their words since.
"In Sweden we have something called diplom boxing and that is kind of an easy contact where you punch each other but not that hard.
"You are getting paid for your technical skills not for hitting your opponent so the movement and footwork, stuff like that. So that served me quite well in the beginning. I guess I am one of those who really appreciates that side of boxing. Many kids my age they were like 'when do we start real fighting?' But, for me it was really good because otherwise I wouldn't have laced up the gloves.
"[However,] I think that's one of the issues that Sweden aren't that good in boxing because we don't get to learn from the start the right way because you focus on the wrong things from the start.
"As kids you can't hit that hard to really hurt each other anyway so I think the kids can go on and punch each other as hard as they like because they won't do any damage anyway. I think there's a reason Sweden are not too good in boxing because we do it differently."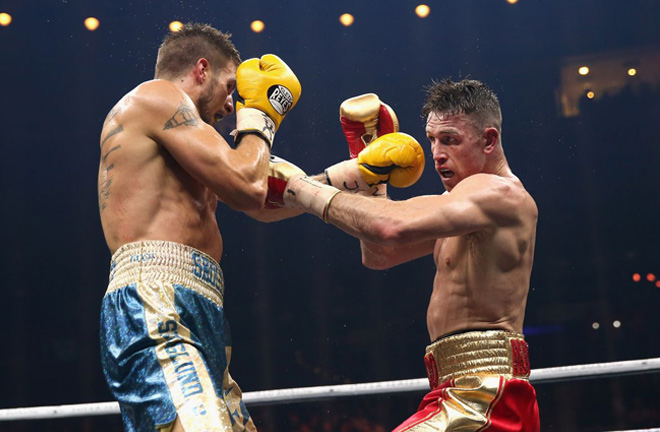 The damage was done in his adult life. There have been numerous occasions where we have seen severe injuries or even fatalities in boxing which rally cries to ban boxing. Most recently we saw Patrick Day fall to the sport his gave his whole life to, literally, this and his own injuries had Erik thinking about ways to improve the harrowing statistics.
"One idea I have is to have much, much smaller gloves in fights because then once you get hit pretty bad you will get knocked out and that's sometimes better for the brain than to take good punches many times.
"If you have heavy gloves with a lot of pounding they will still affect your brain, every time you get hit the brain hits against the skull and taking a lot of punches before you go down, that's worse I think then taking one big punch.
"I am still dealing with it. Everyday is a new day and new possibilities I am working hard to get back to where I once was or even better, that is still my goal. To come back stronger as a person, a human being and as a boxer as well."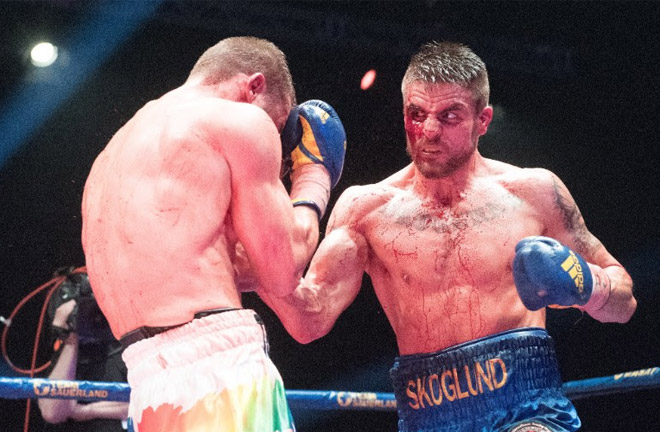 Looking back, Skoglund remembers his childhood and amateur days fondly as he resides in Nyköping, the place he has called home for the last eighteen years where he has grown into a man and enjoyed all of his boxing successes.
"I was born south of Stockholm and I moved around a lot as a kid but it was always around the Stockholm area. When I was ten years old we moved about one hundred km south of Stockholm, that's where I grew up from ten years old until now. It's where I still live now.
"My personal highlights, from a kid it was winning those light contact fights and championships.
"I won the Swedish championship in every age category from cadet up to senior level. I was only a cadet as I turned professional at nineteen years of age so I never fought as a senior for real although I fought at senior level as a cadet. I had one hundred and fifty amateur fights in three years before turning pro."
After turning professional the wins continued for six more years. Claiming the European title highlighted as one of Skoglund's happier moments along with competing in the World Super Series albeit suffering his first defeat. The World Boxing Super Series has had its plaudits after two fight of the year contenders in recent times.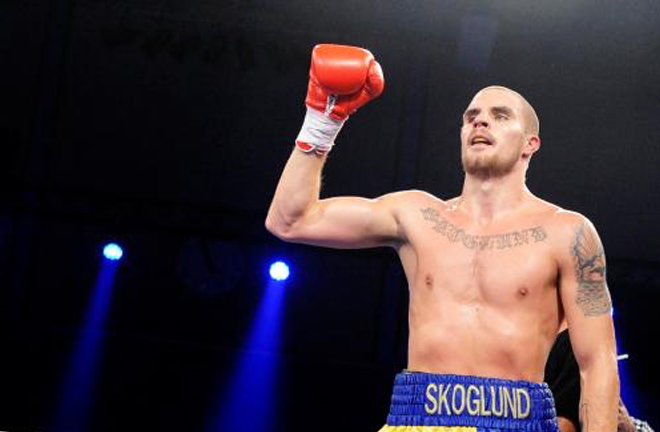 "I had a good fight against the Dane, Lolenga Mock winning my EBU title. I defended it successfully a few times and I was also bringing boxing back to Sweden for real.
"I was the first one in almost fifty years to do a twelve round [fight] whilst winning the belt. I got to fight in my hometown in front of a sold out arena so that was massive.
"The biggest thing is the World Boxing Super Series, of course, I fell short against Callum Smith in the first round and I think that that's a bit sad because if I got to fight someone else I would've got to last longer in the tournament as he went on to win it."
Skoglund added "I think many people who hold titles want to defend it as many times as possible against easy opponents as its a good way of making money and look good by not fighting the best, fighting decent opponents but they are not risking to lose your title.
"But in the World Boxing Super Series when you have the best fighting the best of course someone is losing so to get all those guys involved in the tournament, that's tough."
Erik is keen to continue within boxing with his current role coaching fellow Swede, Anthony Yigit although coaching is a natural progression for a former fighter it is not the right step, yet.
"I am not sure I think I have always seen that as a natural future for a fighter, when you retire you coach others that's how it's done but I haven't made a decision yet about retirement, I haven't given up yet.
"Maybe we'll see one day but I think with coaching Anthony I do it as a friend, I love the guy and if he wants me in his corner because he thinks I can help him which he does then I will be there but I am not thinking about moving on and bringing through fighters, that's not my dream yet.
"My dream is to take care of myself, to come back stronger and to turn this into something positive."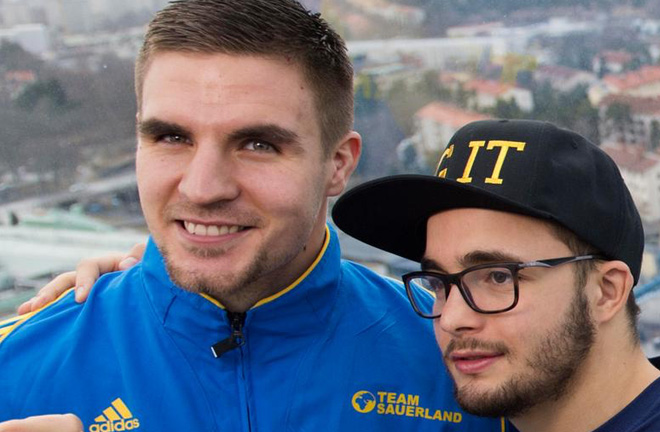 With retirement plans on hold, yet medically unable to compete Skoglund finds himself in a predicament. It is not in a boxers mentality to quit and Erik does not plan on starting now but there is an elephant in the room, will he box on?
"That's a hard thing to say because you get so many angry faces around you it's hard for people to understand that that's a dream, a goal. I am calling it a dream.
"Of course I still love boxing and I wish I could do it myself everyday, it was the same before the injury there was not one minute that passed by that I didn't think about boxing.
"I am not scared of it, I'm not afraid of it. When I watch fights on television now the only feeling I get is jealousy because its not me, of course I want to fight again but what is possible and what is impossible we'll see in the future."
Comments
comments