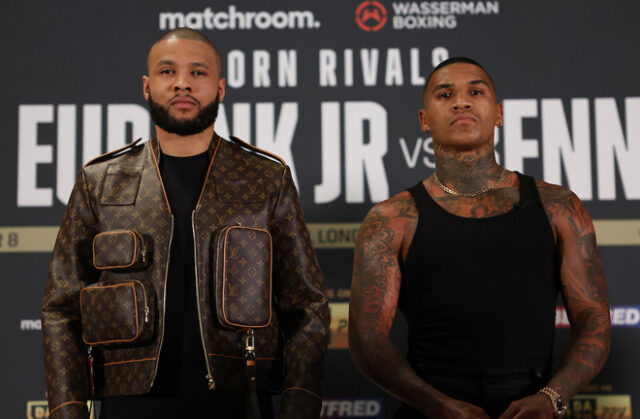 Chris Eubank Jr insists that Conor Benn will struggle to deal with the occasion when they clash next month.
Eubank Jr and Benn will continue their family rivalry on October 8 when they collide at the O2 Arena, live on DAZN pay-per-view, almost 29 years after their fathers fought to a draw in their rematch at Old Trafford.
Eubank Jr has been dismissive of his rival throughout the build-up and feels 'The Destroyer' will fold under the lights.
"It's my job to go out there and teach this kid a lesson," the 33-year-old said on Matchroom Boxing's Make The Days Count.
"Let him know who's boss. Let him know who the Eubanks are.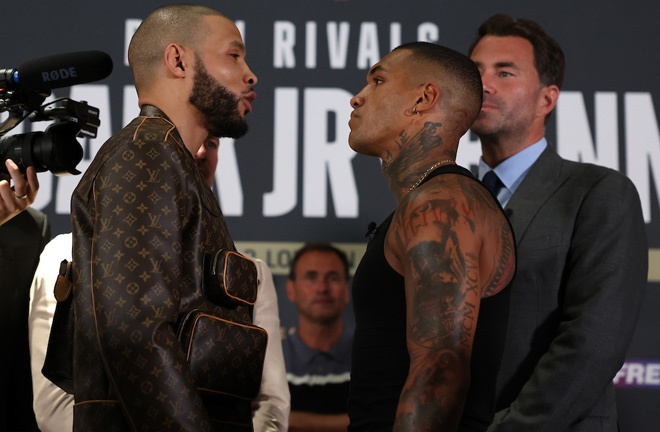 "I'm very chilled and that is where Conor is going to come unstuck in this fight.
"He doesn't know how to relax. He doesn't know how to not let things emotionally affect him.
"I don't waste any energy. Nothing. I don't waste time and I don't waste energy.
"Unless I've missed something completely and he's a completely different guy to what I think he is.
"Yeah, I think the occasion is going to get the better of him.
"He's going to crumble under the pressure."
The pair will meet a catchweight of 157lbs, with Benn a career welterweight, moving up in weight, whilst Eubank Jr, who has campaigned at middleweight and super middleweight, cutting down in weight.
Both men reportedly cannot weigh in more than 162lbs on the morning of the fight, before refuelling to their desired weight on fight night.
Being the lighter of the two, the weight stipulations appear to favour the unbeaten Benn, with his rival claiming at the first press conference that he would only be at 60% in the fight, although vows that will be enough to overcome the 25-year-old.
The Brighton man has also insisted that he will retire from boxing if he fails to beat his rival.
"For him it's a win-win and for me, if I lose to Conor Benn on October 8, I'm finished.
"My goal is to fight for a world title in the next year.
"I can't lose to Conor Benn and then expect to fight for a middleweight world title, it can't happen.
"If I'm at 100% then it's a public execution. I'll be 60% on the night and that'll be enough to do whatever I want with you."
The bout appears to still be set to go ahead despite pleas from Chris Eubank Sr for it to be cancelled.
Eubank Sr tragically lost his son Sebastian last year and insisted Chris' life is on the line.
On a Zoom call with both Conor Benn and Nigel Benn, Eubank Sr said: "If they're not going to listen to me, then they'll have to listen to my King's Counsel. That fight does not happen.
"If he doesn't take the advice then I have to put my foot down.
"Have you ever heard of Russian Roulette?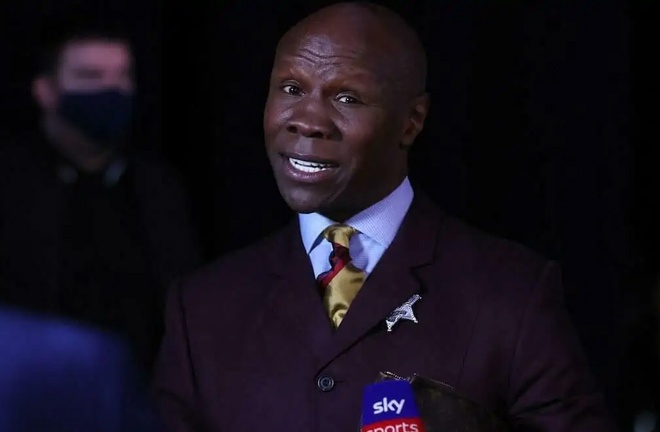 "When you spin that barrel, that's what he's doing and that I can't let him.
"I've given him my direction. If he doesn't want to follow it, he will be dragged along, but he will do what is right for him.
"He is coming down 1oz below 160lbs which cannot happen on my watch.
"I've already lost one. It can't happen again. If you have a child and someone's trying to actually take that child away from you, and do something wrong to that child, as a dad you wouldn't let them. That's all I'm doing."