August 22nd brings back what boxing has been desperately craving over the past months due to the coronavirus pandemic. Fights have been staged, but have had limited significance and little fanfare.
Matchroom Boxing's Fight Camp has been hailed by nearly all as a visual masterpiece with pretty decent entertainment to boot.
The fourth and final instalment of Eddie Hearn's so far successful return to promoting the live sport offers fight fans the best heavyweight action you can find without a World title at stake.
Alexander 'Sasha' Povetkin (35-2-1) quite literally steps into Dillian Whyte's promoter's back garden next Saturday night live on Sky Sports Pay-Per-View. 
According to Boxrec, it's #5 Vs #6, Ring Magazine see it as #2 Vs #6, mix in the WBC Interim title and a mandatory position for a shot at the full version of the title, Alexander Povetkin finds himself involved in the biggest fight since boxing took a brief hiatus earlier this year.
"I usually train every day and keep fit anyway, it's my lifestyle. We did all know that this would probably happen and we have had the perfect amount of time to prepare.
"During the height of the coronavirus problems, it didn't affect me, I trained every day like normal.
"I feel good and I am looking forward to fighting Dillian Whyte. It should be an interesting fight, he is a good and strong fighter."
Alexander Povetkin speaking via his translator from his training camp on the outskirts of Moscow speaking exclusively to proboxing-fans.com.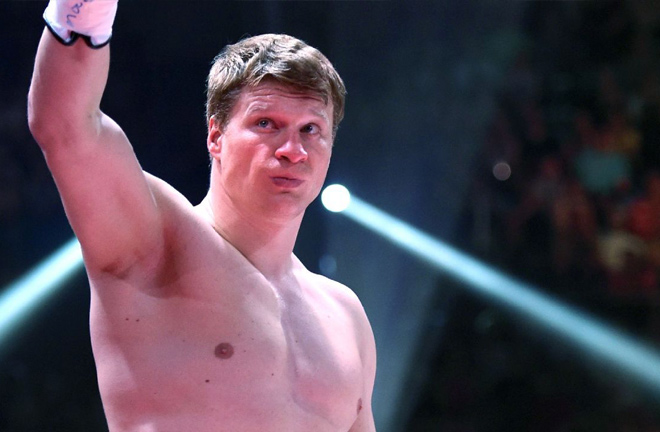 Now 15 years professional, Alexander Povetkin was one of the world's very best in the amateur ranks.
After over 15 years it can be forgiven that many have overlooked the pedigree of the former WBA World champion, especially in the build-up to his contest with Dillian Whyte.
A record of 125-7, which includes Gold medal wins at two European Championships, one World Championship and one Olympic Games Gold medal, it's fair to say he has done it all, and more, in the unpaid ranks.
However, like many in the East, his feet would play a bigger role in his introduction to the combat world.
"I attended different types of combat sports from a very young age including the likes of kickboxing and certain hand-to-hand fighting techniques from east Asia; Wushu and Karate.
"I had been learning all these sports for a few years, it was when I was 12-years-old that I started boxing.
"I had dreamed of becoming an Olympic champion for Russia before I can remember, but with kickboxing, this is not possible because kickboxing is not an Olympic sport!
"I'm very happy I was able to represent my country and win a Gold medal, it gave me great pride representing Russia. It was an amazing experience! The greatest moment of my career so far, winning Olympic Gold!"
Teddy Atlas described Alexander Povetkin's hometown on his podcast, The Fight with Teddy Atlas, as being a place that was, "stricken in deep, deep poverty. I could see the poverty on people's faces."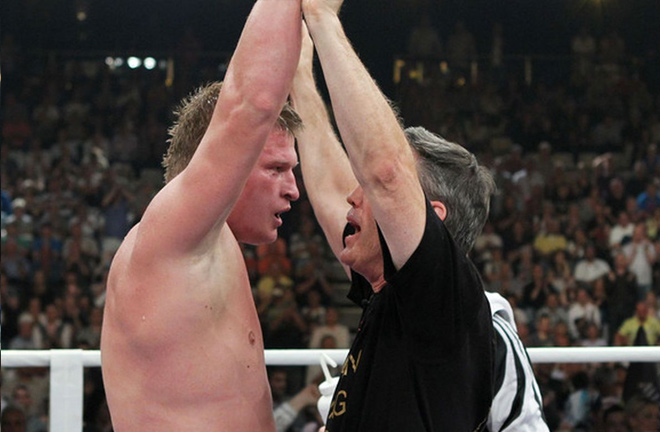 Despite the struggle and poverty-stricken community where Alexander Povetkin came of age, his tone when recalling his younger years, was peaceful, especially when talking of family and his beloved Russia.
"I had a good upbringing, my late father was a massive inspiration to me throughout my career. He was always very supportive.
"When I switched from amateur to professional boxing I thought I would retire from boxing and didn't box for about a year and I had his support then too.
"I later realised that I can't live without boxing. It's what I was meant to do."
It's been an incredible tale of up and down in Povetkin's twenty years of lacing up his gloves, where controversy has had its role to play too.
His two career defeats come in the form of Anthony Joshua in 2018 and a prime Wladimir Klitschko in 2013.
The little words used to describe such defeat came in the form of; "Those two defeats only motivated me."
A drugs ban surrounded in dispute and contention which derailed Deontay Wilder defending his WBC title on Russian soil, described by Povetkin as a "coincidence" and having "no irritation towards Wilder."
It was obvious the Russian heavyweight was looking more to the present and future, than embroiling himself in boxing politics.
Actions always speak louder than words, epitomising Povetkin's recent collision with Matchroom Sport and Eddie Hearn.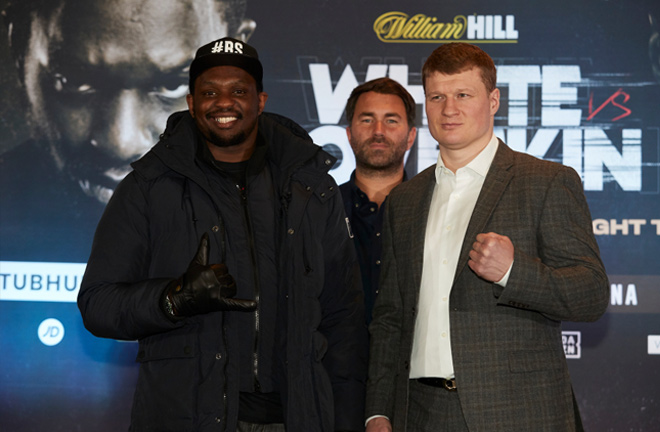 Now approaching their fifth collaboration, Alexander Povetkin has become a big part of the British boxing scene. Four of his last five fights coming against British opposition on British soil, with the other fight coming against Michael Hunter in Saudi Arabia on the undercard of the Andy Ruiz Jr vs Anthony Joshua rematch.
"People in the UK truly love boxing and I feel the love they have for boxing every time I am there.
"The crowds are the best. It's great for me to fight in this country. Matchroom Boxing and Eddie Hearn are very professional and hospitable. It is a pleasure to work with them."
At 40-years-old, it's around the time many fans and the pundits are starting to look at the calendar to start pencilling in proposed retirement dates for any fighter not quite looking 100 percent.
However, for Alexander 'Sasha' Povetkin in the so-called 'twilight' of any fighter's career, the Russian continues to enjoy his very British renaissance.
By Adam Noble-Forcey
Twitter = @Adam4cSports