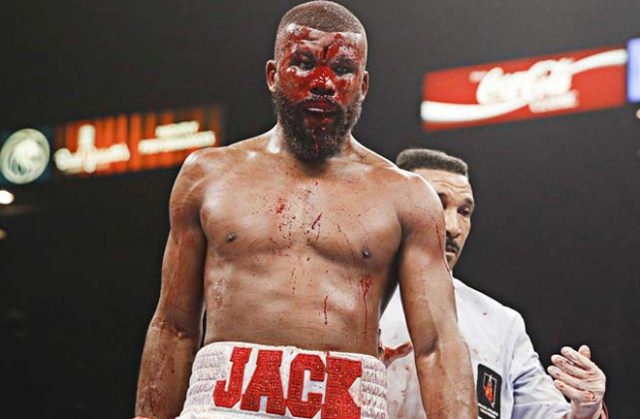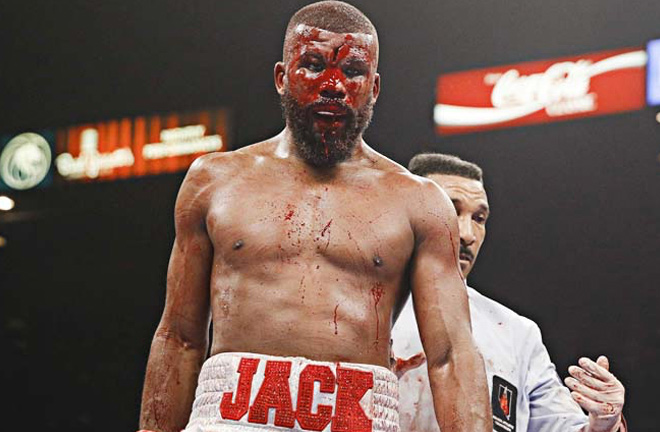 "To me, the last fight was not a loss, that was a win. The [Marcus] Browne fight was a loss, I take that. I mean, I got cut so it was hard for me to see. But no, I take the loss like a champ and keep moving forward.
"You win some, you lose some, and hopefully, you don't lose that many.
"But I mean, it wasn't my night that night, but against [Jean] Pascal I felt great, and I thought I won the fight, so did like 75% of everybody that watched the fight on Showtime.
"It looks like we're going to have a rematch. From what I'm hearing right now Pascal wants to wait till fans come back so he can get paid his normal purse."
Badou Jack represents an old school fighter. A man who has gloves and will travel anywhere to fight anyone. Jack's last eight bouts have been World Title contests stretching back to 2015.
Jack started boxing relatively late compared to many of his peers. Joining the boxing gym aged 17 in Sweden, where boxing was in fact banned in the country as a competitive sport until the restrictions were lifted in 2006.
"I was about 17, 18… 17, I think, so I was pretty late. A good friend of mine was like, 'go to the boxing gym man, I work out at the gym.' So I followed him, and from that day, I think it was back in 2000, I've been working hard ever since that day, I've never stopped."
With the country's sports ban lifted Badou turned professional in 2009 after a successful amateur career which saw him claim a reported 150 wins with just 25 defeats.
Jack claimed amateur glory across European tournaments for Sweden but it was in the vest of Gambia where he would gain Olympic experience.
"I wanted to make my dad proud, I wanted to represent both of my countries. I represented Sweden my whole career, and in the Olympics, I decided to go for Gambia instead."
Jack 'The Ripper' had his first five fights in Sweden and Finland before a chance meeting with former Heavyweight ruler, Shannon Briggs who had encouraged Badou to leave Europe for the bright lights of America.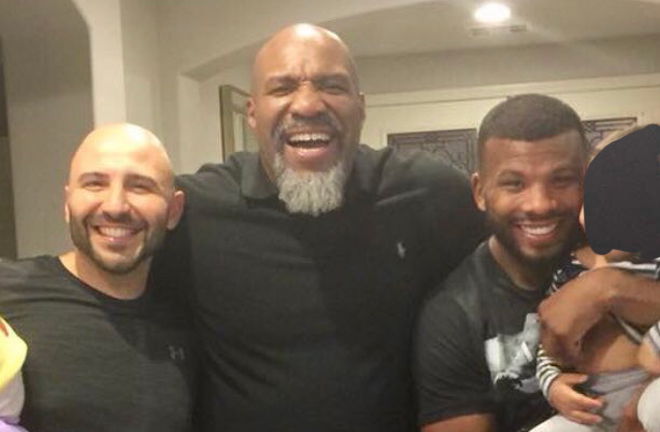 "We met in 2009 when I fought, I think, my third or fourth professional fight in Sweden. He was a guest of honour on the show over there and he saw me fight, loved the way I fought, and we became good friends after that.
"He started a promotional company with Greg Cohen. I signed with him, I moved into his house actually. After that, him and Greg Cohen, I guess they had some kind of beef, after he fought Klitschko he didn't get paid or whatever, so after that, they released all the fighters."
Briggs has always been a much-loved character within the sport of boxing and is someone who set up Jack's path in America and the two remain good friends to this day.
"He's a good guy, a very good guy, he's always fun to be around. He's got, especially, a fun personality, he's always fun, he's always positive.
"His stuff when he goes out talking shit to Klitschko and all that, that's just for show. He's a real sweetheart, he's a really good friend of mine."
Once Jack was released by Briggs and Cohen the Swede decided to make the move to 'Sin City' amongst the bright lights and the home of world boxing, Las Vegas.
"When they released all the fighters from Shannon's company, then we actually signed with Lou DiBella and Warriors Boxing in co-promotion. I had maybe five or six fights with them for a year in 2011."
An undefeated prospect, now 11-0, had caught the eye of the greatest boxer of his generation, Floyd Mayweather.
"In 2012, we started training at Mayweather's gym, when he was getting ready to fight Victor Ortiz or Miguel Cotto, I forget. Floyd saw me when I sparred, I think it was Andre Dirrell, and after that he signed me.
"Floyd helped me out. It turned my life around, basically, so I'm always going to appreciate Floyd, what he did for me and my career. Then I worked hard and all the way to the top."
It took just two years after his first fight under the Mayweather Promotions banner before Badou Jack first challenged for, and won, his maiden World Title.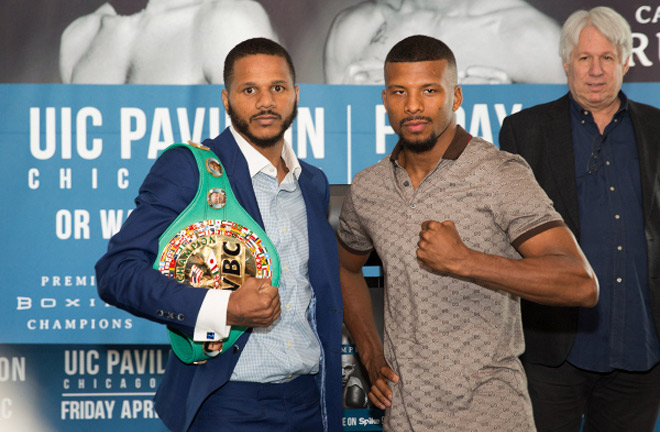 Defeating Anthony Dirrell in April 2015 to claim the WBC Super-Middleweight World Championship. Badou has gone on to compete in a World Title bout in every fight since that date.
Two of those battles were against British rivals George Groves and James DeGale, 'The Ripper' compared the two and settled the score as to who he felt was the tougher opponent.
"Both are pretty similar. It's hard to say, to be honest. I dropped Groves and, to me, I controlled the fight, he won some of the middle rounds, but to me, it wasn't that tough.
"I mean, of course, it was tough, it's still a competitive fight. But DeGale, I got dropped in the first round, but that was more of a balanced shot, I wasn't hurt or nothing, and I broke him down and beat him up.
"So yeah, I mean, it was a bigger fight with DeGale because it was a unification fight. But no, I understand why they fought a split decision and it was a close fight between them because they're both good."
The former two-weight World Champion has also been impressing outside of the ring as Jack set up his own charity, The Badou Jack Foundation, which is helping refugee children all over the world.
"We started the Badou Jack Foundation a couple of years ago, and our mission is to give kids all over the world a fighting chance in life.
"We just want to help refugee kids, especially kids, all over the world that's in need. I have an education centre in a Palestinian refugee camp in Jordan, we're working with a Syrian refugee camp in Jordan also.
"I have a good friend of mine that has something called The Spot Project, in Gambia, where my dad is from. We are partners with them, we're trying to help them as much as possible as well.
"Yeah, we've got some things planned for the future also. Also, my next fight also, the proceeds, I'm donating that to my foundation."
Alongside the foundation, Jack has kept himself busy with Badou Jack Promotions where he staged his own event last year in Dubai, which featured his stablemate, Viddal Riley, as the main event.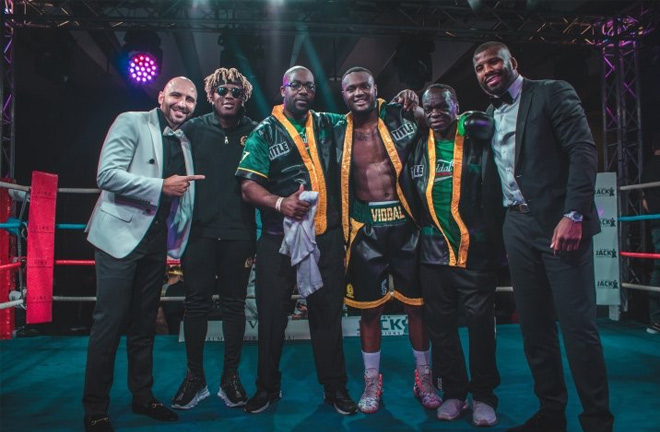 "We started the Badou Jack Promotions last year in Dubai. We had a show there, a sold-out event, it was a great turnout. We were going to do another one over there but then they called me and said I'm going to fight Pascal.
"I thought we were going to fight, maybe in October, November. So it was, all right, let's do this show after my next fight. Then they pushed it to December and then the pandemic happened, so we've been on hold for a while now."
Next up for Badou will be a slot on the undercard to Mike Tyson vs Roy Jones Jr in what is the most anticipated show of the pandemic era. But, featuring on big shows is nothing new to Jack.
Badou faced Nathan Cleverly on the Floyd Mayweather vs Conor McGregor show.
"I mean, that was a very big stage. Conor is one of the biggest MMA guys, the biggest names in UFC, and Floyd is obviously the biggest star in boxing, so it was a perfect event.
"That was right after the DeGale fight, I wanted to fight Adonis Stevenson but I guess he just fought two months before, or he wasn't really interested in that fight at the time.
"We didn't even have to call nobody out after that, Nathan Cleverly called me out. He was the champion, he called me out, so I was, 'all right, let's get in there. Why not?'"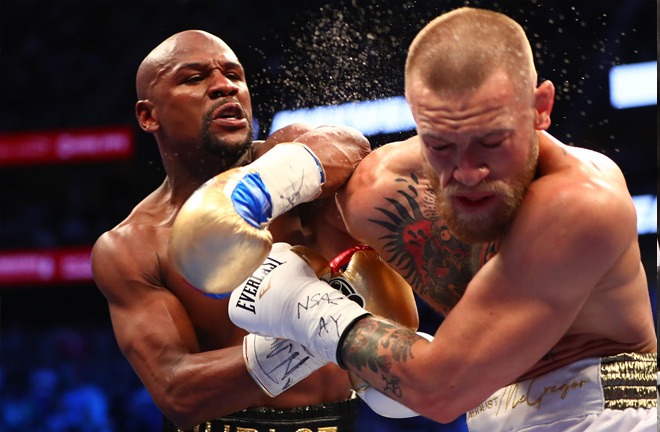 Jack was pleased to see Floyd get somewhat of an easy touch to see out his career after a long and remarkable CV.
"I mean, it's not a regular guy that's doing his pro debut. At least he's a superstar in a different sport, but it's not like… It's still fighting.
"But yeah, I mean to fight the best fighter of our generation in your pro debut is hard.
"But no, Floyd fought everybody, he beat everybody, he broke all the records, so he deserved a fight like that. They both made a lot of money and it's great for both of them."
Regarding easy touches, Badou has his own in his next bout after the eight World Championship bouts he will be facing 13-0 undefeated, Blake McKernan. A man who Jack admits he knows little to nothing about.
Initially, Jack was due to appear on this card in an exhibition of his own against UFC legend, Tito Ortiz.
"I was supposed to fight an exhibition. So Mike Tyson and them, they reach out to me, they ask if I want to be a part of it. They were mentioning Tito Ortiz, the UFC fighter, just a regular exhibition.
"I guess they felt like it's too many exhibitions, might as well do real fights and just let the main event be. Then that's one of the guys they picked for me.
"It was supposed to be on September 12th, so it was only four weeks from now, so I was like, 'Yeah, why not?' I don't have to cut no weight or nothing, we can fight at Cruiser, or 190lbs, or whatever it is."
Badou continued regarding the undercard: "To be honest, I don't know too much about the other guys. I mean, an NBA guy and a YouTube guy, that's kind of weird to me, but whatever, that's none of my business.
"I'm just going there, thinking about my own fight. Tyson called me, asked if I wanted to be the co-main event on their show, I said, 'absolutely. I love both guys. So why not?'"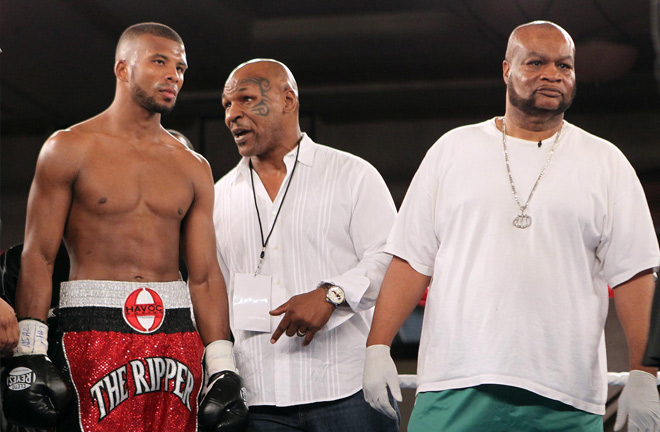 One thing that is for certain is that Jack is over the moon to be a part of the event which will be broadcast by Triller as the main event, exhibition bout, is between his two favourite fighters.
"I mean, both of them were my favourite fighters growing up. I'm a huge fan of Mike Tyson and the same with Roy Jones. I got to know both of them very well, so I love to work with them, and may the best man win.
"But yeah, there's not a winner, but you never know. I can't see Mike Tyson taking it easy, but we'll see what happens. I'm excited."
Now at the age of 36, Father Time could be an approaching opponent for Jack in the near future but for now, Badou is fully focussed on Blake McKernan and rematching Jean Pascal.
"I take one fight at a time so we'll see. But I still feel young, still, feel fresh. I'm still learning so I got a couple of years left and we'll see.
"Maybe I'll try to get a Cruiserweight title as well, become a three-division World Champion, we'll see. But right now I'm focusing on this guy, and then after that, we go to the Pascal fight and then we'll see where we're at."