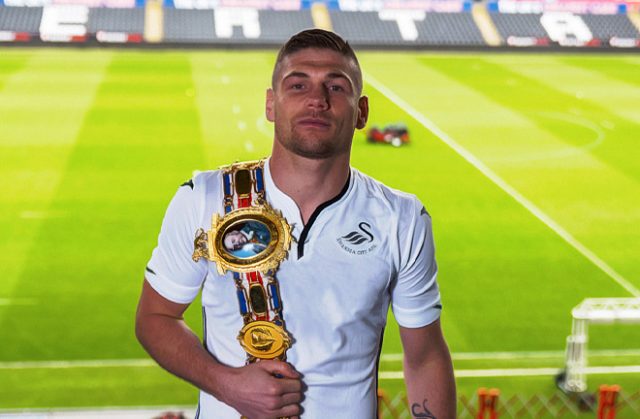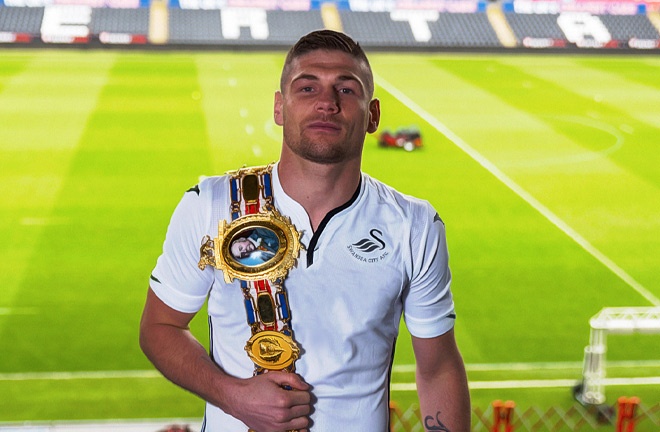 Frustration has been the watchword for Chris Jenkins over the past year with plans derailed at almost every corner.
The first of those frustrations arose last November when a clash of heads halted his bout with Liam Taylor before a decision could be reached. 
Since then three different opponents have been touted to challenge for his British and Commonwealth welterweight titles with no fight materialising.
Johnny Garton signed the contract with a date set for April 11th: the pandemic intervened, as it did with so many plans, and Garton made the decision to retire after a career which once saw him hold the British title.
Conor Benn was installed as mandatory with talks advancing before cooling off and Benn withdrew from purse bids.
Most recently Ekow Essuman had been declared the mandatory but that bout won't take place until January at the earliest.
Chris and I began our conversation by speaking about the man he defeated in order to win the British title – Johnny Garton.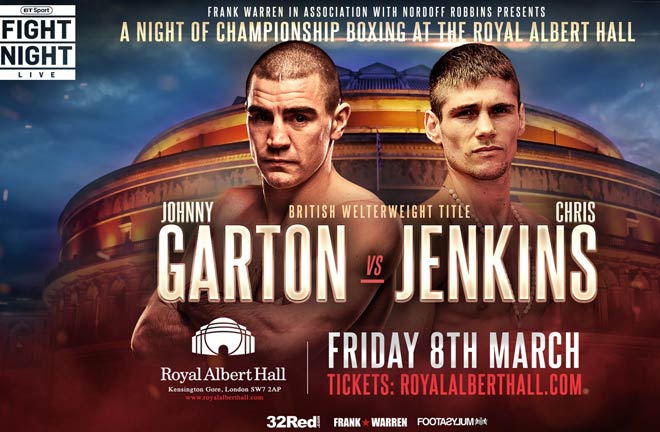 "I was looking forward to fighting him because the first was an absolute war and people seemed to enjoy watching it.
"I'm sure it was a tough decision for him to make but, ultimately, it was as good a time as any to retire with the whole sport going into lockdown. 
"He wasn't messing anyone about and I know he's going home happy to his family so I've got absolute respect for Johnny."
Jenkins crossed paths with Garton in March 2019 when the Welshman stepped into Royal Albert Hall as a hefty underdog.
Twelve pulsating rounds – all-action – saw the veteran upset the applecart and take a deserved decision victory. Reflecting on that night he revealed just why the occasion meant so much to him:
"It's still the sweetest moment of my career. A close friend of mine committed suicide around 16 months prior to the fight and it was a time where I had an awful lot of pain and negativity in my life.
"I was going to walk away from the sport after those fights with Akeem Ennis Brown and Darragh Foley just because of the amount of shit that was going on – inside boxing and outside of it. To win the British title, then, at Royal Albert Hall after all of that just allowed all those emotions to get released."
A throng of domestic welterweights jostled to position themselves as Jenkins' new mandatory with the likes of Liam Taylor, Ekow Essuman and Conor Benn all staking their claim.
Ultimately it would be Benn who would be mandated and talks between the parties progressed with Eddie Hearn making a handsome offer to the Welshman.
Whilst the price was right, with hindsight, the timing was perhaps askew.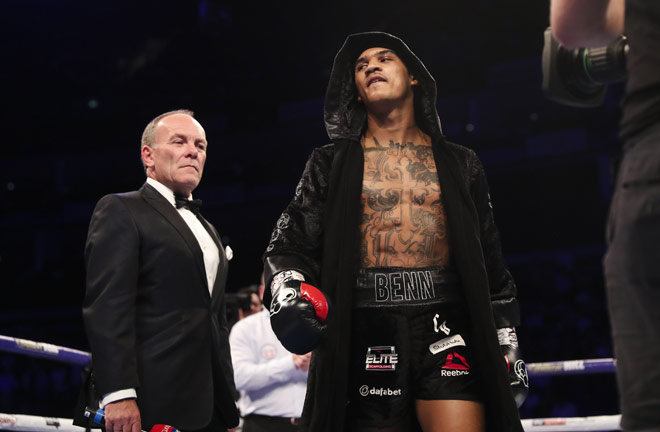 "I first got a message from Conor Benn on the 11th of June when he direct messaged me on Instagram and the fight was being targeted for one of the Fight Camp shows. That was the first real talk and then, obviously, it went through the proper channels and we got offered the fight.
"I was happy with the offer, Gary [Lockett] was happy with it but Frank [Warren] wanted it to go to purse bids.
"At the time I was frustrated because my fight dates [April 11th and July 11th] had been cancelled and I just wanted a fight. I think Eddie probably knew that and knew I'd taken my eye off the ball."
Talks of the fight simmered away in the background with purse bids scheduled for October: Benn's withdrawal being made public on social media just days before they were due.
Whilst Chris was heavily frustrated at not being able to fight there was an element of understanding when looking back on his mindset at the time. Those grievances were reignited, however, with the British champion feeling disrespected at finding out the news via Twitter.
"Frank was confident I'd win the fight but I understand why he wanted to wait for purse bids: you know, I am the British champion and he was prepared to bid high to make sure it was on one of Frank's shows.
"A lot of the noises around the offers felt quite disrespectful and so was the way that they pulled out of purse bids.
"I found out on social media, someone put it out on Twitter, without telling my team anything. Fuck me, how many people knew before I found out? It's disrespectful putting a fighter through that shit."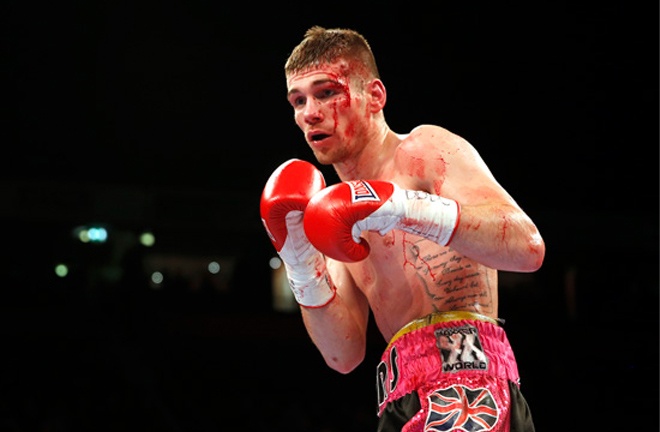 Throughout our conversation, and the many we've had before, one phrase has continually stuck out: "if your face doesn't fit."
Jenkins has felt an outsider throughout his career having to fight for his opportunities despite early success as Prizefighter champion and now, as British and Commonwealth champion. There was a tone of defiance to any rivals who might seek to step over him.
"I might be British champion but people still overlook me. A lot of people, and fighters, need to start showing me some respect because I am the British and Commonwealth champion.
"That's in the history books and people forget that if they want to get those belts then they have to fight me: end of. If they don't want to fight me then they ain't going to be British champions until I retire."
The next man, supposedly, lined up to face the Welshman is English champion Ekow Essuman. Harsh words have been exchanged between the pair over social media with each man ferociously confident they'll emerge the winner.
Whilst no date has been forthcoming it is a contest that the Champion is acutely determined to materialise.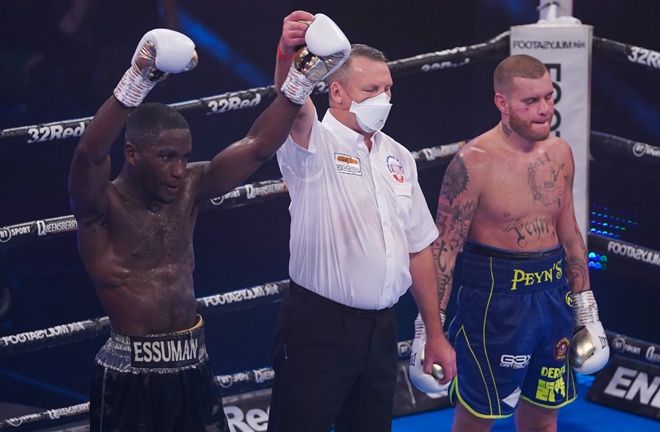 "We've had words on social media before, yeah, and it's a fight that I'm geared up for. I don't like his whole outfit of what he represents and I don't like the attitude that he's owed something from this sport. He's a good boxer otherwise he wouldn't be my mandatory so I respect him as a boxer but that's it.
"It's a good fight to sink my teeth into after everything that has gone on other the past few months and I can really channel my frustrations into those twelve rounds.
"I've got a lot of built-up anger where I've not had a fight since December and I want to hit the ground running again. I was in the form of my life, I think that's fair to say, so the last year has been a bit of a kick in the bollocks.
"People will see a different side to me, though, I think I've probably been too nice and too respectful in the past: I'll be more ruthless from now on. The next fight it'll be a performance that makes people put respect on my name even if they don't want to."
The truth of being British (and Commonwealth, lest we forget) champions can often be more glamorous than the belt the honour comes with. Behind the prestige that comes with lifting the Lord Lonsdale belt is still the reality that three fights a year, minus costs, will see you take home a yearly salary in line with the national average.
And of course: if you don't fight, you don't get paid. Having not cashed a cheque since before last Christmas, Jenkins reacted with "pissed off is an understatement" upon learning he wouldn't be fighting again until January at the earliest.
He did, however, remain characteristically hopeful that 2021 would be the year he finally got to bring the Lord Lonsdale belt home for his three young kids to keep.
"My goal has always been to become British champion outright. I've always said that to you. The goal remains the same.
"I really don't care who I fight – Johnny's retired, I'd still fight Conor because I know I'd beat him and now, Ekow is my mandatory. I couldn't care less who it is because the goal is still outright British champion and that doesn't change."