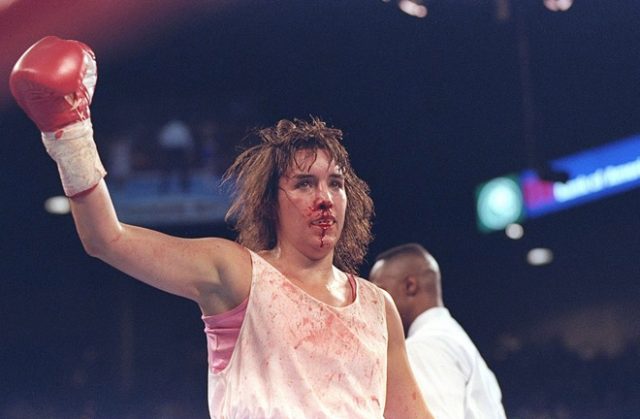 "As I walked out of the door he said, 'if you leave I'll kill you!' I just looked him dead straight in the eye and said, 'do what you have to do.'
"When I came back he stabbed me repeatedly, rupturing my lung. Pistol whipped me, beat me up real bad, he cut my ear from my head.
"I guess when I didn't die fast enough he shot me. It missed my heart by about three inches, with my own pink 9mm. But, God is good and I say God has a plan for me and that's why I'm here."
Christy Martin fought 59 times in the prize ring, however she encountered her biggest battle on what should've been the safer side of the ropes.
Martin, a pioneer of women's boxing, married her trainer Jim Martin when she was around 22 years of age. 'In sickness and in health, until death do us part.' A vow this man took literally as gospel.
"I was married to Jim Martin who was my trainer. For the entire 20 years I was married to him he would tell me, 'if you leave me I'll kill you.' I laughed it off. But, somewhere in that time, I realised that he wasn't joking. He would kill me if I left.
"It was hard, I wanted to leave him really badly when my career was at its highest. But I couldn't leave him because I had too much at stake and on the outside things were good."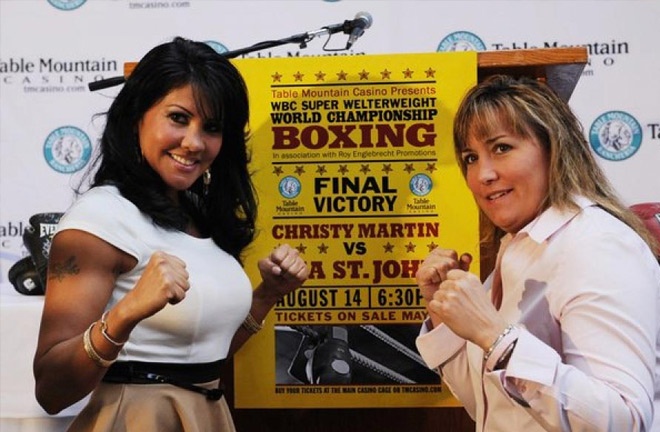 "Finally, I had decided I had enough. I had been on cocaine daily for three or four years and I just needed to get better so I decided to leave. Before I went back [to the house] I went and saw some of my friends and they didn't know but I was telling them goodbye.
"Right before I went into the house I pulled over and called my best friend, Donna, and she told me, 'don't go back' but I told her, 'I have to go and live or die or I'll never be free.' That's where I was [mentally] and I was good with it, either way, it didn't matter to me until about halfway through. After he stabbed me and pistol-whipped me I told him then, 'motherfucker, you cannot kill me!'"
Christy, already a ring veteran was now fearless. Absorbed with the mentality that she was ready to die. An inexcusable attempt on her life still at the forefront of her mind. Jim Martin is still abusing his ex-wife a decade after.
"We are coming up on ten years and just recently my councillor said I have to forgive him and forgiving him will set me free. I just don't know if I can, how do you forgive someone who tried to kill you?
"Even today I deal with, 'is it my fault?' No! I did not pull the trigger, I did not stab me, I did not do any of that stuff to me. It is not my fault."
There were happier times spent with Jim Martin as he was Christy's boxing trainer throughout her success as she reached the pinnacle of her career with her spouse in her corner.
Martin delved into the story of when she first met her husband but, it wasn't a warm welcome from the boxing trainer.
"I had seven professional fights before I had ever been to a boxing gym. The first day in the gym, which was in Bristol, Tennessee, was the first time I was introduced to Jim Martin.
"Clearly from minute one he wanted no part of training a woman fighter but he was being forced into it by the promoter who was paying Jim to train his son so Jim didn't have a whole lot of choice but to put up with me as a fighter."
Christy Martin was almost certainly a pioneer in women's boxing leading the way for the likes of Katie Taylor and Claressa Shields.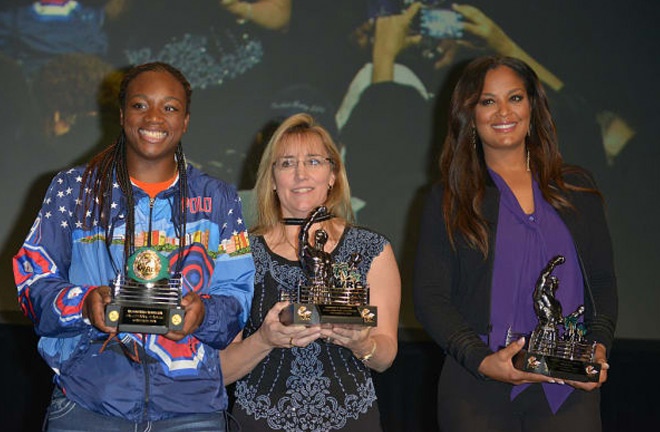 A woman who was signed to Don King and regularly featured on the undercards of 'Iron' Mike Tyson which turned her into an all-action crowd pleaser.
"I didn't have anybody to look up to and think, 'wow, I want to be like that person.' Women's boxing wasn't getting exposure like I did when I signed with Don King in the '90s. As the career progressed it just grew and I would hang in there a little bit longer and I kinda made history I think with Don King.
"Fighting under [Mike] Tyson all those times. I'm from a small town in Southern West Virginia. We have like 500 people in my town so to get to go to Vegas and [to go and] fight in Madison Square Garden those are pretty undreamable."
It wasn't just the accomplishments inside the ring that was special. As Christy's smile beamed across her face, she revelled in her memory bank.
"Being on the cover of Sports Illustrated was a big accomplishment [and] being the Grand Marshall for the Boxing Hall of Fame back in 1996.
"They had no thought of ever having a woman fighter ever being inducted into the Hall of Fame so to be the Grand Marshall for that and to meet those great, great legends that I got to meet, that was special to me. I think my whole career was a highlight, not what I did in the ring but what I did outside."
Back on the canvas, it wasn't all highlights. No fighter likes to lose and Christy did just that on seven occasions over her 23-year career. Martin opened up on the lows which still haunt her to this day.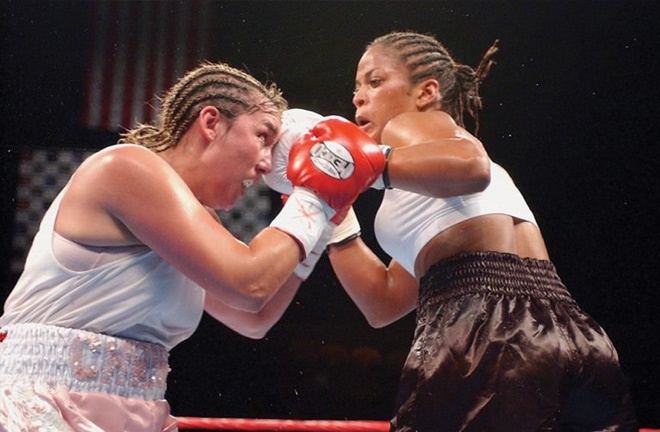 "Two things, one, actually taking a knee against Laila [Ali]. I wish I would have just continued to get up and get up until she knocked me out or the referee stopped it. Those are the worst ten seconds of my career.
"The thing I regret [the most] is after having a stroke coming back, fighting and losing to Mia St John. That will hurt me professionally and personally, I think until my days are done."
We have seen one too many times fighters who are unable to call it a day, Christy was no exception. Fighting on into the 23rd year, aged 44, and after a traumatic attempted murder and suffering a stroke Martin was still chasing an elusive win.
"I wanted to get that 50th win. I fought Dakota Stone a few months after being shot, stabbed and left for dead. I was 50 seconds away from the win. I'm telling the doctor, 'my hand has been broken for four rounds and now I'm 50 seconds from getting my 50th win you're going to stop the fight?!'
"He stopped it and it's terrible. Here's what he said to me, 'Christy, do you remember that ringside physicians conference that you spoke at?' I say, 'of course, yes.' This is in my dressing room, he said, 'I was at that conference and you said we as physicians we have to protect fighters from themselves.'
Martin continued lambasting, "I looked at him as serious as can be and I said, 'I wasn't talking about me.'
"In his mind, he was protecting me from me but I wasn't taking any punches, I was clearly winning the fight. If he would've just given me those 50 seconds I don't think I would've ever fought again. Especially after having a stroke, it was just dumb."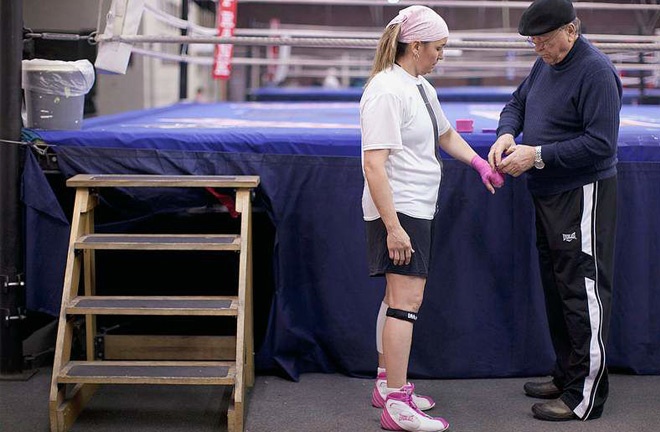 Fortunately 'The Coalminer's Daughter' did find solace elsewhere, exchanging her boxing gloves for a promoter's licence.
"Promoting is nothing like being the fighter. It's not the same feeling, it doesn't bring the same smile to my face that getting ready for a fight did but it's different because now I feel like if I can help a young fighter make it to where I did then I will be proud of that.
"I did the first fight of November 2015. After I had a stroke and realising that I was done, plus I was old, promoting was the best way that I could stay involved in boxing.
"I tried training some fighters but I want people to work harder than they probably want to work most of the time. I think promoting is better suited to me than training."
Almost five years on from establishing her promotional outfit Martin heads into her 15th event and is as motivated as she ever was 30 years ago. More importantly, she's found peace at last. Finally, Christy can say she is happy.
"I'm happy today. I'm happily married to Lisa Holewyne, she's strong and when she sees me folding a little she's always there to pick me up. She always says to me, 'if you could just see yourself through my eyes and other people's eyes you would feel better.' I say, 'someday I will,' someday I will find that confidence.
"My ambitions are simple. I want to promote champions. As a fighter I had to pay my dues, which took me a long time and that's what I'm doing now as a promoter. I will find a champion. You will be seeing Christy Martin Promotions on Showtime, on FOX Sports. We will get there."