Idol; a person that is greatly admired, loved, or revered.
Children grow up with idols. Their heroes on a blown up image plastered across bedroom walls around the globe, Diego Maradona, Michael Jordan, Muhammad Ali, the list goes on.
For the reigning English light heavyweight champion, Dan Azeez it was Marvelous Marvin Hagler who gained his adoration.
The most tenacious of the 'Four Kings' remembered fondly for his steely front and his showing of blood and guts inside the squared circle.
Azeez reflects back on his childhood and why Hagler stood out to him. "Mainly his mental fortitude and his story, he came up the hard way," the Lewisham fighter told proboxing-fans.com.
"He didn't duck or dodge anybody. His mental fortitude, to me, was second to none. He was strong in the mind, he was a great fighter, a throwback. Just everything about him I just loved and was infatuated with."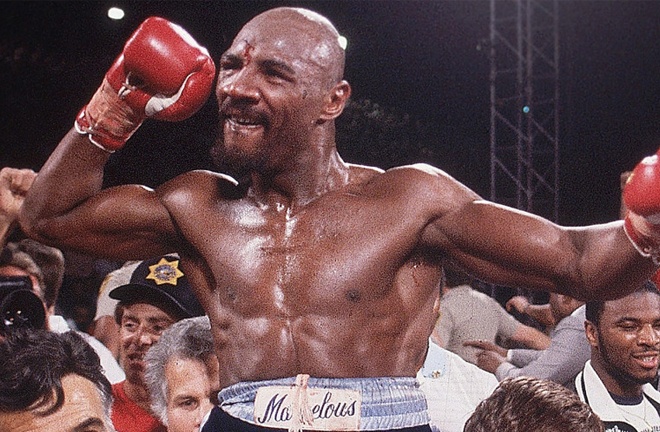 The passing of the former undisputed middleweight champion of the world rocked the boxing devotees to their core, Azeez included.
"It was really sad for me, I'm sure I shed a tear or whatnot because I actually thought one day I could hopefully meet him but, you know, God has his plans. It was sad, man. He was my favourite boxer and in my eyes the greatest middleweight of all time."
'Super' Dan Azeez is on his journey, creating a legacy of his own as he seeks to become the holder of multiple titles taking the traditional route.
It has been no secret that the 31-year-old wants the British and/or Commonwealth titles next but first up his assignment this weekend comes in the form of Ricky Summers.
It is a fight that has long been in the making with COVID-19 taking its toll on both fighters the stage has been set, finally.
"It's not like I've been like, 'oh this fight's taking so long,' I'm not one of those people. If the fight comes, it comes.
"We're here Saturday and we'll throw it down, I've got to handle business.
"Everything's so up and down these days so if a fight comes, it comes, if it don't, it don't. We could both go and weigh in and one of us gets tested positive, it's over, what can you do?!
"We just have to take each day as it comes, man. If the fight happens, it happens. What can you do, we're boxers, man, we just got to roll with the punches."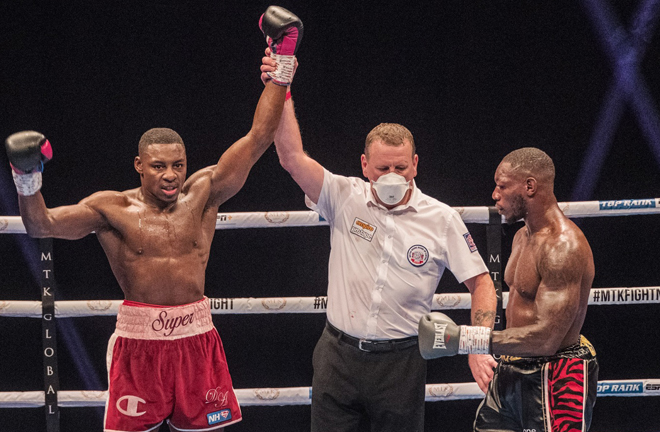 In his last two bouts Azeez has defeated Andre Sterling and Lawrence Osueke, both opponents have also faced off against Ricky Summers.
The difference is the champion claimed victory in both bouts, Summers didn't win either of his, but it is something Dan is not looking too deeply into.
"I think that's why I've been successful up until this point because my mentality is not like that. I can't go into this fight like, 'because he drew with Osueke and lost to Andre I'm gonna beat him. That's so stupid. I'm not Osueke and I'm not Sterling.
"I bring a total different dynamic to the fight and so does he, he's a new opponent, I'm a new opponent. You never know what could've been factors in those fights to why he lost and why I won."
A loss certainly doesn't define a fighter, Bernard Hopkins lost his debut and went on to become a world champion, Muhammad Ali lost on five occasions. You simply cannot write a fighter off after a loss.
"I go into this fight with a fresh opponent, hungry, a monster. This is another chance for him to get to the British title so I'm expecting the best Ricky Summers.
"I look at it [like this]. If I was in his position it's do or die. So that's the mentality I have for it. I have someone coming for it, it's do or die for him. That's what drives me in training and where my mindset is."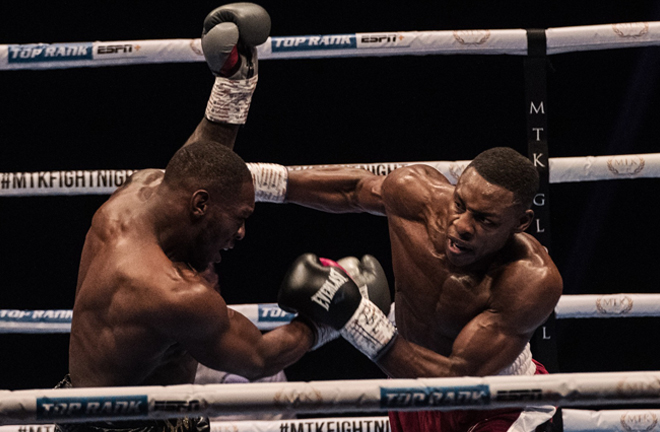 Only four of Azeez's 12 opponents have heard the final bell, this is something that Dan hopes Ricky Summers will not achieve.
"I hope it doesn't. I don't want it to. I could win a fight, every single round but if it goes to the final bell I'm still nervous. I don't care, I could go back to the corner and they say, 'you won easy,' I say, 'no,' because you never know what the judges are thinking. You never know what they see. It's like you've put fate in their hands.
"So, I don't want it to go the distance, I won't be happy if it does. Not to discredit him, he's tough and game but if I can get him out in the first round I'll be happy!"
We started on a childhood inspiration so let us finish on a current inspiration.
Lawrence Okolie is a man Dan knows extremely well. A friend and a role model but his glory at the top of the sport comes as no surprise.
"I'm very pleased but you see the thing with Lawrence is this is what we've expected from the amateurs so it's not a surprise to any of us, even my coach, Brian O'Shaughnessy who used to train him."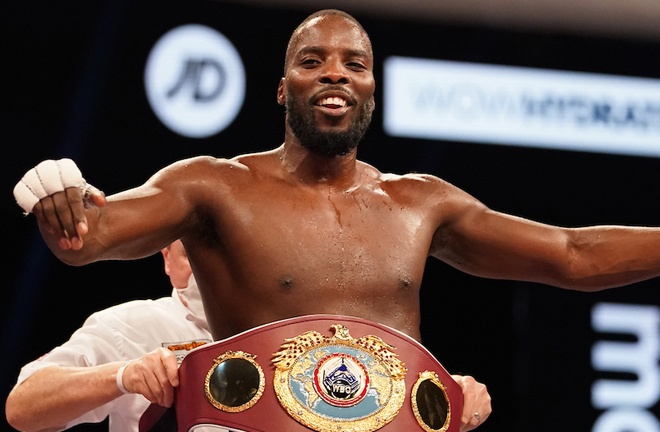 Okolie was always going to reach the pinnacle according to those who surrounded themselves around him.
"He just had that belief in himself and we all knew it was going to happen.
"As easy as he's grabbed it is as easy as we think he'll go on to unify and go on to heavyweight.
"It's not something that is a surprise to us but we're very, very happy that he's got the world title.
"He's an inspiration to all of us, man. He came from the same background as myself, we both had our first amateur fight on the same day, we've boxed each other in the amateurs, trained alongside each other, sparred hundreds of rounds.
"I've seen him from the start of his career to where he is now. It's great to see the transition of a fellow mate of mine and see him reach the heights he is at now."