"Now I'm close to a 100 (fights) people have a number in their head when they're going to stop, but I'm just going to keep going until I get told no more."
You would expect a fighter who has stepped between the ropes an incredible 78 times to be long-since retired, having had a long and arduous career possibly spanning multiple decades.
The great, eight-weight world champion, Manny Pacquiao and current WBA 'Regular' Welterweight titlist, has racked up 71 fights in an almost 25-year storied career and at 40-years-old it might just be finally reaching it's curtain.
Lancashire's Darryl Sharp, who has had 78 fights in just four years, however, is not even contemplating the finish line and is driven by an unwavering love of the sport, despite a glaring record which would perhaps seem disastrous to the casual fan.
Sharp has only amassed five victories and has 72 defeats and a single draw to his name, but is a champion in his own right with a role in boxing just as significant as the next.
Sharp falls into the 'journeyman' category, a fighter with several more losses than victories on their records, perhaps largely understated from the outside, however they play a key part in the development and moulding of fighters who are set to achieve far more than they ever will.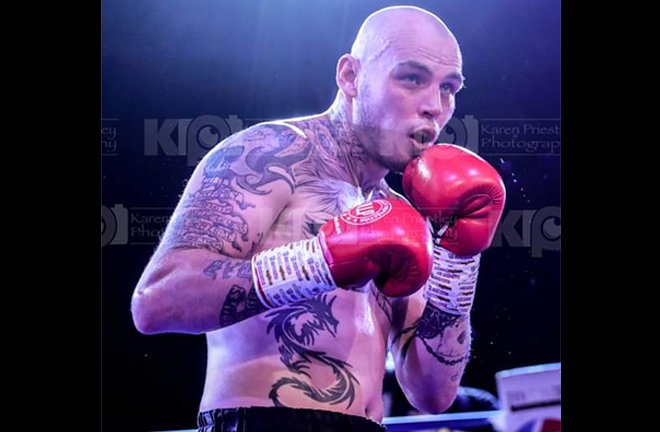 William Warburton is another fine example. The Lancashire Super-Welterweight has racked up an astonishing 201 fights, with 27 wins, 10 draws and 164 reverses.
However, 'Warby' is another man that will not be deterred by his record and has proven his durability and doggedness over the years, with only three men successfully stopping him.
Journeymen are as tough and as durable as they come, Sharp included who has been stopped once, by the now British middleweight champion Liam Williams.
However, the 28-year-old has boxing in his roots, following in the footsteps of his father who was a boxer himself, despite never turning over.
"I was a young kid when I started, I think it was about 8 or 9.
"My dad used to box and it just got passed on through that really. He didn't turn professional or anything, he'd just box in the army and then he just passed it onto me really.
"I was in the gym from about eight or nine and then I turned amateur, had about 23 fights max, did alright in the amateurs then I stopped for a couple years then I got back into it.
"I had a good upbringing and I've always been into the fighting.
"When you're younger you get into fights on the street and I got into boxing but it's just average really."
Unlike most, journeymen remain on notice should an opportunity arise. Speaking to Sharp, it quickly became apparent he had been in the ring just a few hours earlier, against the former Southern Area Light-Heavyweight champion and Golden Contract quarter-finalist, Andre Sterling.
"I fought last night, yeah," Sharp explained.
"I knew I was fighting him but I don't really look into who I'm fighting, its just another fight for me so I just crack on with it.
"I didn't really look into it much. I knew I was fighting but I didn't actually know that was his name.
"It gets put on Boxrec a week before, but normally if I get two days notice, I just jump in with anyone really.
"It's more or less every week or every other week. I just train every other day and when I'm fighting each week I'm just fight ready.
"It was a good fight, he was half a stone heavier than me, he was a big guy but it was a good fight I got stuck in with him.
"Ive been sparring at Light-Heavyweight recently, but obviously it's not my weight but I'm comfy fighting them guys."
It was another points loss for Sharp, however such is his passion and drive for the sport it is neither a surprise nor a setback, despite being without a victory in almost 60 fights.
Asked if his record affects him, Sharp explained, "No, no, it did at the beginning because I didn't really understand it, but now I understand it, if it makes money it makes sense doesn't it.
"If I can come home to my kids it makes sense to me.
"I've got two kids, but the main reason I do it is obviously for the money, but I've got a big love for fighting anyway."
Top top time yesterday with this man, family @Kfthepeoplesgym pic.twitter.com/ybqM72AhhG

— Darryl 'Razor' sharp (@darrylsharp92) June 29, 2019
In 2017, Sharp recorded successive victories and claimed the vacant Central Area Middleweight crown in the second of these fights; which is also his most recent victory.
However, despite winning a maiden title, Sharp actually found it more difficult to secure fights and is instead more than content in fighting without belts on the line and is welcoming every opportunity he receives.
"When I won the central area title, the phone went dead, I couldn't get any fights, that's why I've gone up three weights and then just started boxing on the road because I couldn't get fights at Middleweight.
"We were gonna box for my second one at Super-Middleweight against Harry Matthews and that's a fight I probably would have won and that would have been another title, but I got laced up, I got gloved up and there was an incident at the show.
"I've boxed at the O2 and all them as well and big shows in Newcastle, Liverpool, London so I'm thankful for getting those opportunities on the road.
"It's a really good experience to be a journeyman, I think it's one of the best jobs you can do really.
"I don't really look into it but if the phone rang I'll be there if anyone needs me really."
Sharp, who works a full-time job during the week in a warehouse near his residence in Manchester, trains in the evenings at 'The People's Gym' with coach Kieran Farrell, a former Central Area champion himself, who he's known since his childhood.
"I used to train with Kieran back in the day when we were amateurs together, went to school together and then he got his professional promotion license and then I became a pro boxer," Sharp continued.
"When he started doing his pro license, he was talking to me about seeing if I would turn over then I got hold of him and took it from there.
"We've been close through boxing and school and we just took this off together as well."
As mentioned, the significance of a journeyman in the sport seems often under-appreciated.
After all Sharp has graced the ring with the likes of a three fight novice at the time, Scott Fitzgerald (14-0) now reigns as the British Light-Middleweight champion, Liam Williams who is on course to challenge for world honours this years, the WBO European middleweight titlist Danny Dignum who was 4-0 at the time, as well as rising prospects Thomas Whittaker Hart, John Docherty and countless others.
However, Sharp feels there is still disrespect towards journeymen from some, although admits the reception from those inside the game remains positive.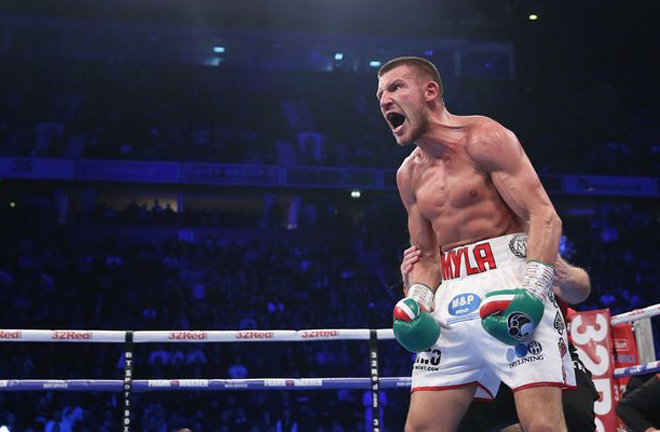 "People would come up to you, they've not even laced a glove up and never had a fight in their life anywhere and they think they know and then they think you're shit, but its not, its a business really.
"But people who've never had a fight in their life think they understand it, but they don't so journeymen don't really get enough credit as they should really.
"It's not other professionals because they understand it. It's just people who don't box or anything and have an opinion on it.
"You just hear it all the time but when you explain it to someone, then the penny drops."
On Saturday night, Sharp was scheduled to face former Southern Area Light-Heavyweight title challenger Charlie Duffield, in the 32-year-old's first bout since defeat to now English champion Dan Azeez at the O2 Arena last July.
However, following the BBBofC's decision to cancel all events under their jurisdiction until April, due to the Coronavirus pandemic, which has put almost all boxing events globally on hold, Saturday's York Hall show has also been postponed.
Upon the resumption, Sharp will be perhaps the perfect man in the opposite corner, as Duffield looks to build himself back up into contention against a tough and durable opponent, who will undoubtedly give him much needed rounds, as he has done with almost all of his 78 previous foes.
And the 28-year-old, who had 25 fights in 2019, is hoping to continue boxing for as long as he can and credits his longevity to his lack of hugely, punishing bouts, but admits he would call time on his career if his profession had a lasting impact on his health.
Asked why he believes he's only been stopped once, Sharp replied: "Just pure determination and just the love for fighting, the shots to the head, they don't really bother me, I don't know what it is.
"I said to Kieran it's as if I have an iron head.
"Most of the guys I've boxed like Marcus (Morrison), I've boxed a few kids where they've put their hands on my head and I don't know what it is, I've just got a solid head.
"Obviously if there were times where I'm changing like my speech then I'd stop straight away, but apart from that I'll keep going.
"Unless I was in a ring and I got badly beat up or something like that."
Sharp epitomises the character and needle of a journeyman. Utterly dedicated, resilient to the core coupled with a tenacious temperament that doesn't know when he's beaten, despite his record.
Their position in boxing will long remain integral and their commitment will can never be understated and for as long as Sharp's health and desire remain, he will continue to play his part.
"I just like doing it, thats my thing I get off fighting somebody, thats my buzz and if I get paid for it as well its a bonus."