"When I boxed [David] Price, I wasn't sure if I was going to box again! I was laying on the hospital bed after [that fight] and me and [trainer] Darren Barker shook hands and we said we were not going to work together again.
"Darren said he couldn't handle being in the hospital and stuff. Darren then said 'I'm not going to be a trainer anymore' and I said 'I'm going to retire.' It was no fallout, we have always been friends and always will be."
These were the scenes last summer after Dave Allen (18-5-2, 15 KOs) had succumbed to the hands of David Price, forcing Allen to retire on his stool at the end of the 10th round.
The images on Sky Sports were tough to watch for the 'White Rhino' faithful, a mega-base of support that has steadily built due to the approachable nature of the likeable Doncaster-based Heavyweight.
However, despite the news of spinal injuries and an impending retirement; The White Rhino's rollercoaster of a career to date has a tendency to keep bouncing back.
"A few months after the Price fight I was just training my amateur fighters that I had, just getting on with life and enjoying doing what I was doing," Allen told proboxing-fans.com.
"Anyway, a few months go by and I started to miss boxing.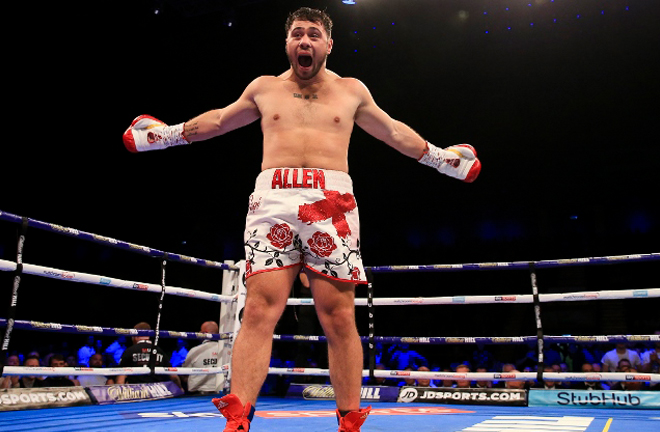 "I started back on the bag, just hitting it and attacking it, not really training and I was as fat as fuck to be honest.
"Then I was meant to box in Newcastle last October, I had two or three days in the gym at one hundred miles an hour…..And I was absolutely fucked!
"I pulled out of the fight and said to Eddie (Hearn) I'm not ready."
Allen told me in his always remarkably nonchalant manner.
"I had a bit of mad one to be honest, I shaved all my hair off.
"Then there was a show in Sheffield in February and Eddie asked me to go on it.
"So I go and get my medicals done and when I fought Price and I remember the punch that did it actually, I got hit on the top of the head and it gave me two concussions in my spine.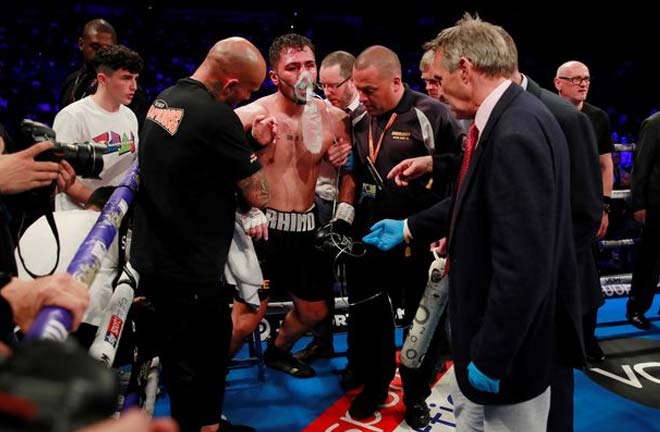 "The doctors told me my body shut down, which answered a lot of questions in my mind. I wasn't in the best shape going into the Price fight, the training camp went horrifically wrong.
"I was feeling more and more sluggish every round, I could barely raise my hands in the third round.
"I was being told to retire with concussions in my back and stuff, but to me it was in a strange way; Good news. At least I wasn't horrifically shit!"
Allen has been playing his hand at training for quite some time now.
Memories of David Allen being interviewed by Tyan Booth at the 'Rhino Sanctuary,' a friend's garage Allen had turned into a very modest area for young men to learn to fight. This would be his focus for the next few months.
"At one point I had Danny [Murrell], a kid called Liam and professional heavyweight Jay McFarlane, I had it all going on.
"I'm actually undefeated as a professional boxing trainer, two wins out of two! I was hectic with it mate, I was flat out.
"I was training all three of them, while trying to train myself at the same time, that was twice a day, then I would take the guys sparring, I had them living in my fucking house. I was even sleeping on the floor in the living room, it was mental."
Despite a new string to his bow, Allen found himself back in the ring live on Sky Sports taking on Dorian Darch this past February.
"I never trained for that fight to be honest. I just felt that down at that level I knew I could win.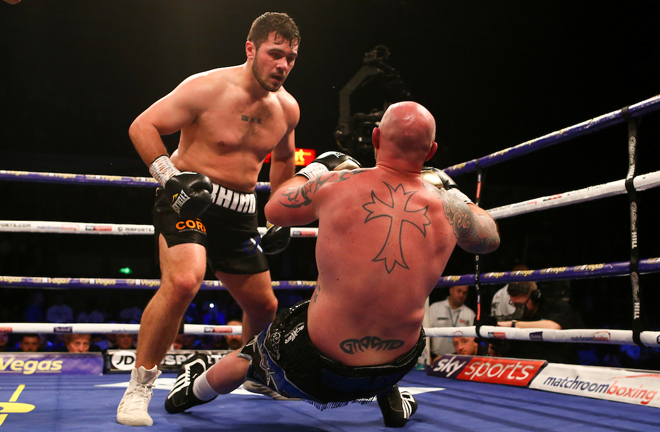 "I just wanted to get in there and get a win. It's stupidity though really, if you are not fit, anybody can beat you.
"Dorian is a game fella! I never trained, I randomly asked a guy training at the gym who wanted to go to the show, 'Why don't you do my corner then?'
"The three fights after Lucas Browne have been a massive mix of emotions, but it's strange being told that I nearly couldn't have ever walked again and I was delighted about it.
"After the Darch fight I was planning to be fighting on the Whyte vs Povetkin card or Usyk vs Chisora, which are both massive shows and Eddie said he would get me a massive fight, but obviously those fell through.
"Then I'm thinking; Fuck, what am I going to do now?"
Enter boxing management powerhouse – MTK Global, whom Allen signed with in March.
"I just needed some guidance you know, managerially more than anything.
"I've fought some of the best fighters in the world for fuck all! I needed somebody to fight my corner financially and MTK Global are the best at it."
Allen continued on the link-up with his new advisors, bringing in renowned trainer Jamie Moore.
"MTK came first and then while I was making fantastic moves, I thought why not go all the fucking way and get a top class trainer onboard.
View this post on Instagram
"As you know, I've never really done it properly. I've wanted to train with Jamie for ages but I had a loyalty to Mick Marsden.
"Jamie is a good bloke you know! He's one of the very few real people in boxing.
"I like Jamie a lot and that's more important to me than the fucking boxing to be honest.
"I'm not over at the gym too much recently, obviously, but when I've been there I have really enjoyed it."
The British Heavyweight scene is certainly full of sparkle in current times, especially at a national level with the likes of British and Commonwealth champion, Daniel Dubois, English titlist Fabio Wardley, Joe Joyce and many others.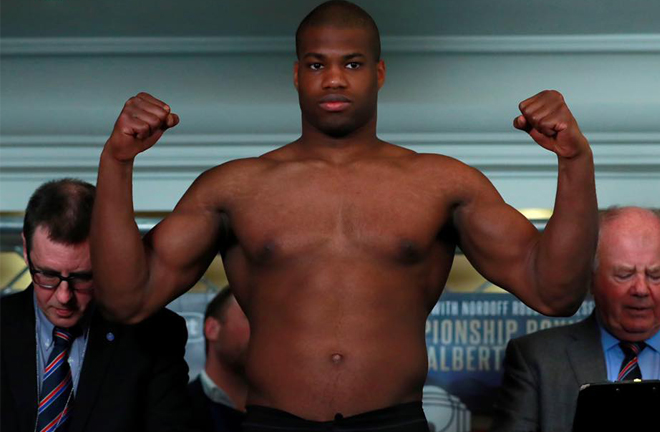 Dave Allen's name keeps falling into their mouths.
"Yeah loads of them keep mentioning me! They think I'm not very good, but they all know for a fact that whatever people might say about me, I'm at point now where tens of thousands of people, if not more tune into watch me box because they like me as a person, which is amazing."
One fight that appeared to have some legs recently was a bout with former world title challenger Hughie Fury.
"I was offered it and the money was atrocious to be honest!
"It was a poor offer and I do understand these are hard times, but I said, 'I'm not going to box you for that, If you get me the amount you promised me when I turned down the Daniel Dubois fight last year,' but it was nowhere near that.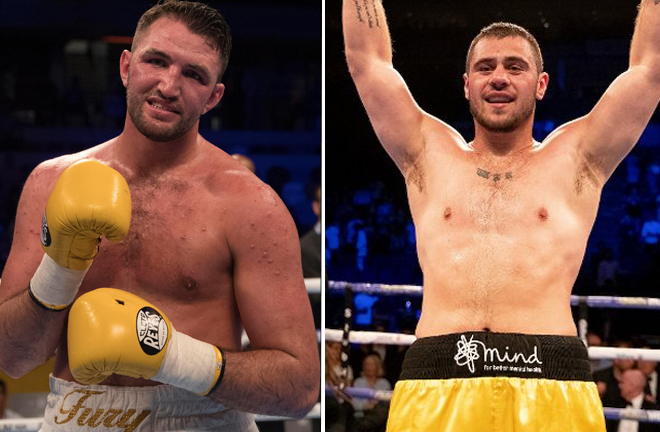 "Which is fine, I'll wait. I'm at a different point of my life now, I used to fight for nothing. I boxed Luis Ortiz for fucking nothing!
"Honest to god, it's laughable looking back at it now."
The White Rhino Army is in full swing as always in recent times.
Allen's interaction with the fans is like no other, even turning up to a house full of students, who had offered the 28-year-old the opportunity for a night of FIFA.
"It's 98 percent love mate. The nicest thing about it is I haven't changed really from when nobody really knew me.
"You and me used to talk a lot and we are talking now like it was a few years ago.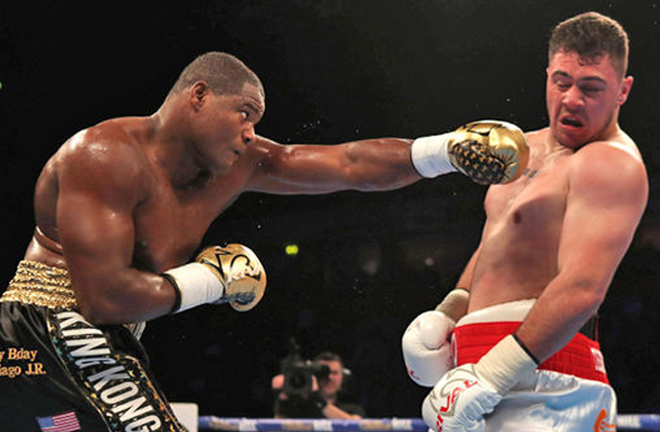 "People just think I'm a loveable piece of shit for some reason. I actually deleted my Twitter, I'm on Instagram now, it's a much nicer audience."
The country has put its arm around Dave Allen. Gambling addictions, not being fully prepared for fights and the willingness to jump in with anybody have thrown Allen into the hearts and minds of all boxing fans.
However, now a little older and a little wiser, the White Rhino is ever so slightly warier than before.
"I'm not looking at anyone at the moment, the right fight will come to me.
"I'll still fight anybody, but it has to be for the right money now."
By Adam Noble-Forcey
Follow Adam on Twitter @Adam4cSports