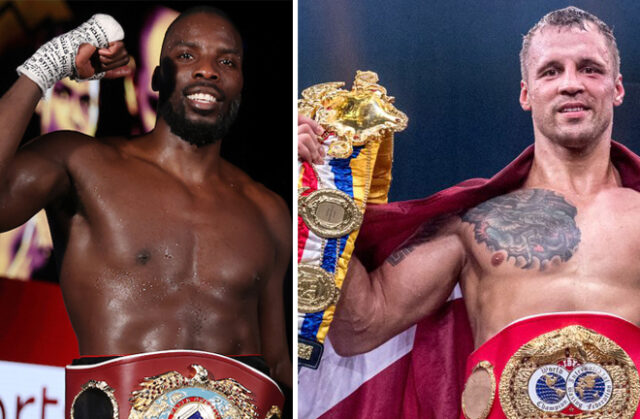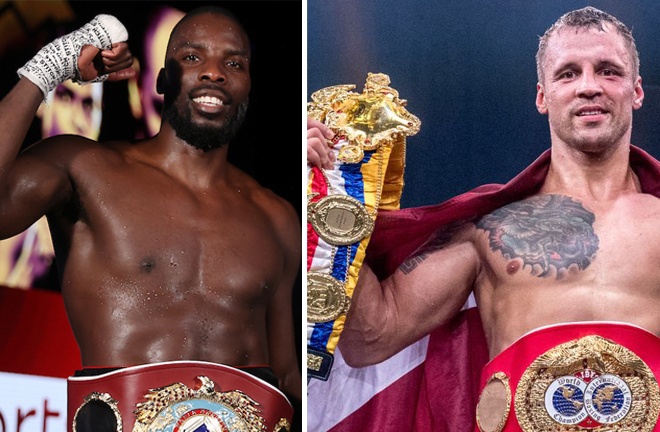 Current IBF and Ring Magazine Cruiserweight champion Mairis Brieidis (27-1) has undeniably been crowned as the king of the cruiserweight division.
The likes of Marco Huck, Oleksandr Usyk, Krzysztof Glowacki and Yuniel Dorticos glow on the Latvian's CV, leaving Mairis Briedis seemingly ready to take the jump up to the promised land of boxing, otherwise known at the heavyweight division.
However, in line with the current global situation the plot keeps twisting, especially during this past week for Mairis Briedis.
After Lawrence Okolie claimed the WBO Cruiserweight Championship over Krzysztof Glowacki in London last weekend, a worthy advisory has come forward to give the Latvian superstar food for thought. 
Okolie and Eddie Hearn wasted no time in announcing who is the preferred target for the newly crowned champion. Eddie Hearn even going as far to say on IFL TV, 'I want Briedis.'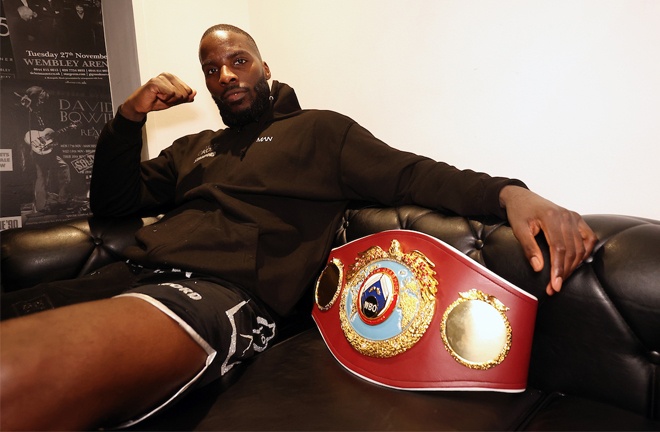 Briedis spoke exclusively to proboxing-fans.com to give his opinion on Lawrence Okolie's win and more importantly, the prospect of the two cruiserweight giants meeting in the squared circle.
"To be honest with you, being the undisputed number one in cruiserweight and having fought all of the best fighters in the division, I didn't think there was anything left for me to prove in the cruiserweight division.
"Me and my team had planned on a move up to the heavyweight division. That is direction we have been working on since my last fight [with Yuniel Dorticos].
"But, Lawrence Okolie has shown some solid boxing in his last two fights and has earned himself a well deserved title. If they can offer me something interesting enough to stick around at cruiserweight for one more fight, I would be open to do it. Eddie Hearn has Kalle Sauerland's number."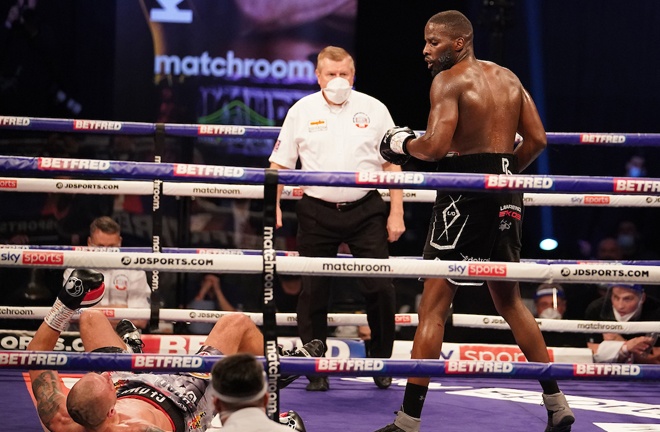 With the script half written for the Latvian powerhouse to go for glory in boxing's most lucrative division, the plans, options and potential opponents have constantly altered.
In Lawrence Okolie, a worthy combatant has now come to the attention of the current IBF and Ring Magazine Cruiserweight Champion.
Despite the interest from Mairis Briedis for a unification bout with Lawrence Okolie, he didn't appear to have the highest regard for the man that stood in the way of Okolie's world title ambitions.
Coincidentally, Briedis and Okolie shared the same opponent in Krzysztof Glowacki. Briedis' dance with the Pole needs no explaining if you have seen it.
"It was hard to tell if Okolie was just very well prepared for Glowacki or if Glowacki wasn't really tactically or even technically ready.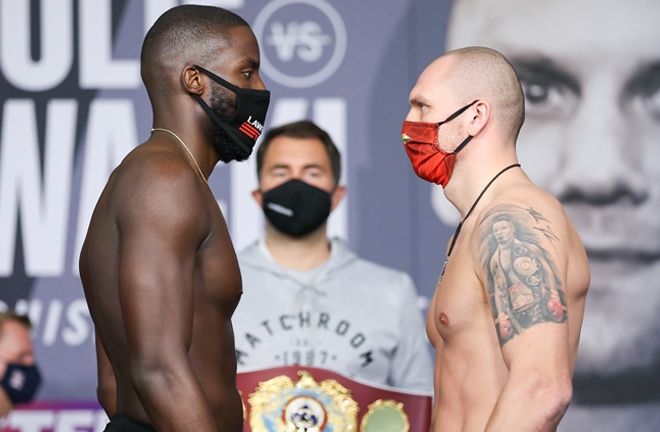 "I say this because I just didn't see Glowacki do anything that would make Okolie feel uncomfortable during the whole fight! And I didn't really understand what their game plan was to win that fight.
"Congratulations to Okolie on his first title win though."
It has been seven months since Mairis Briedis last saw a competitive stage, winning the Ali Trophy against Yuniel Dorticos in Germany.
Upon the victory over the Cuban, discussions of a blockbuster return to Riga were the talk of the town in a city that had proved popular with the head of the WBSS and now Briedis' promoter Kalle Sauerland.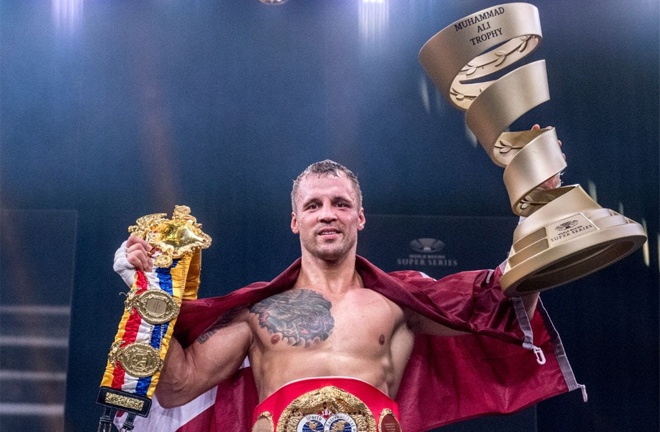 However, with the current unsavoury situation globally and Latvia's recent Covid misfortunes, the plot has been forever twisting.
"That [returning to Riga for a fight] is something that we have been working on with my team. But with all these pandemics around the world at the moment, we have had to adjust our initial plans. Seems that things might be getting better now and I hope to return to the ring as soon as possible.
"I really hope to be in the ring fighting as soon as I can. When will it be possible is now up to my promoters and the global situation around the world."
Many may suggest that Briedis could be too small for the heavyweight class or even not gifted enough to mix it with the heavyweight elite.
However, roll back the clock to 2015 and you will notice this is a voyage Briedis has taken once before, dispatching of Manuel Charr in 5 rounds in a devastating manner.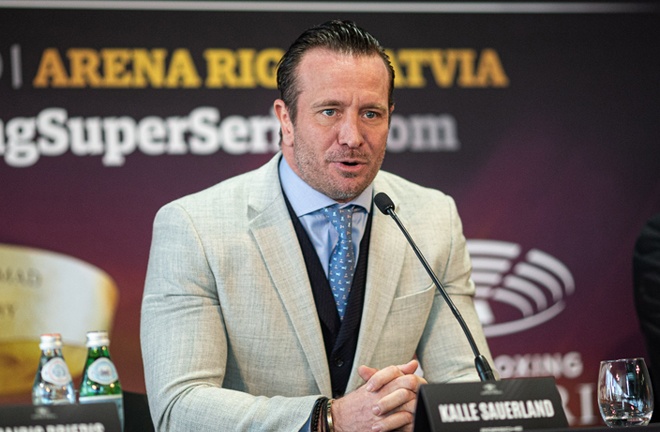 "I always want to keep growing as a boxer, but staying in comfortable environment is not good for my professional growth as a fighter. [I] need to be tested.
"Currently I see that the most interesting challenges and most interesting possibilities for me to grow would be in the heavyweight division.
"Winning a world championship belt [at heavyweight] sounds like a great challenge to me." 
Much like all fellow World Boxing Super Series and Ali Trophy winners, the competition has given these fighters the mantel of 'the very best in the division'. The likes of Naoya Inoue, Josh Taylor and Oleksandr Usyk are testament to that fact.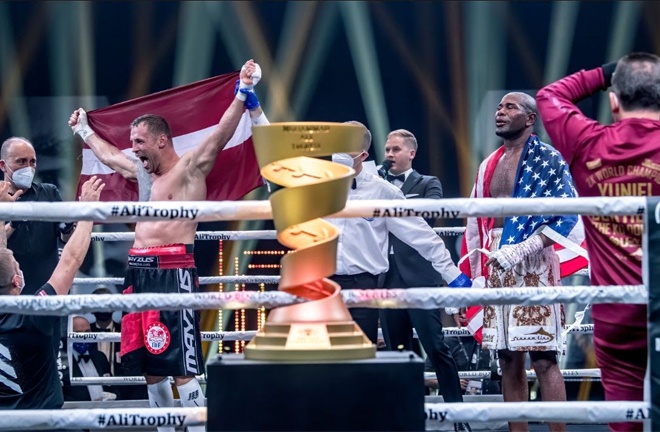 The WBSS still being a competition that Mairis Briedis holds a special in his heart for and was possibly a tournament at he could feature in once more.
"I've stated that since day one the WBSS is the best thing that has happened to boxing as it creates undisputed champions which is something people have always wanted to see in boxing. If there's a possibility to return, without thinking twice."
The quiet Latvian continues to asses his options upon the fallout of Lawrence Okolie's recent victory.
A spanner in the works for Briedis' original plans, or an opportunity to have a one last swan song in a division he has seen so much success. Either way the man sits with options to ponder.
By Adam Noble-Forcey.