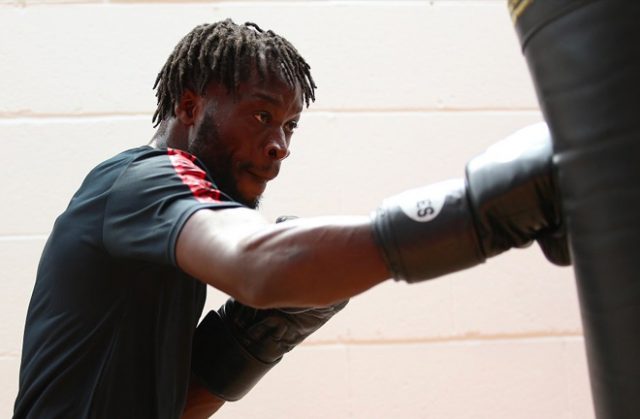 You would have thought Justin Bieber had just walked into the venue. The screams and hysteria were coming from one section at ringside inside the York Hall.
There was no pop star or film star in the house. Instead it was Denzel Bentley making his ring walk for his professional debut.
Friends and family had gathered to see Bentley take on Northern Irelands Casey Blair, a man who had already shared the ring with Bradley Saunders, Ekow Essuman, Troy Williamson and Jason Welborn during his 30 plus fights where he picked up four wins.
Bentley didn't hang around. A lead right put Blair down 40 seconds into the first round and that was that. The noisy lot returned to full volume, deliriously happy at the outcome. That was just under three years ago.
On Saturday night the undefeated Bentley, in his 14th fight, will take on Mark Heffron for the vacant IBF European Middleweight title.
A fight that has the industry struggling to pick a winner. Two big punchers, a must-win for Heffron and arguably the fight of the night on Frank Warren's latest post-pandemic card.
It will be Bentley's second fight behind closed doors after eventually taking care of Mick Hall in six rounds back in July.
"I miss the support one hundred per cent," Bentley told proboxing-fans.com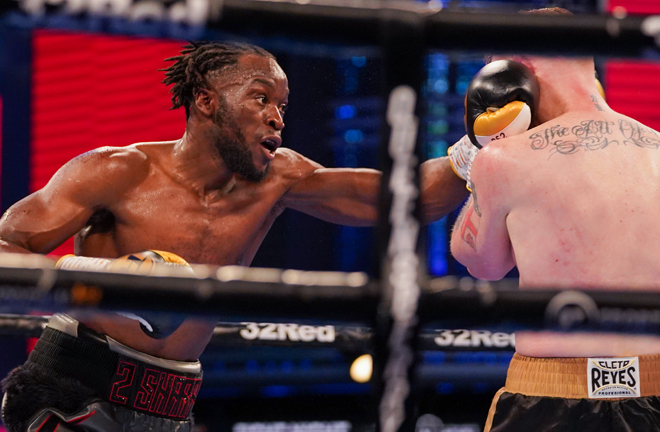 "Every time I come out, family, friends are always supporting me, and they always go off and make the environment electric for me and I feed off the energy. I definitely miss it. I can't wait for crowds to get back.
"I would love to be on the first show back with a crowd. I know they're behind me on Saturday night, they're always in contact with me supporting me wishing me well so I know they're tuning in. I'm just happy they get to see it on telly rather than me being on dinner shows.
"Shows where they couldn't make it and when I came home, I had to say what happened because there was no footage of it. I definitely do miss that kind of energy and atmosphere and the feeling it brings me when I'm walking out to the ring."
Bentley never had any fans when he was scrapping outside flats in South London trying to make some money while trying to establish an unofficial fight club as a teenager.
His 17 fights as an amateur and his days fighting at Mayfair's Hilton Hotel taught him to perform in a variety of environments where atmospheres vary from the non-existent to hearing wine glasses clink.
While Bentley may feed off the frenzy created by his fans his appetite right now is also for titles and progression that he hopes will lead him to fringe world level or even a world title eliminator over the next 12 to 18 months.
The 25-year-old has his eyes on winning Liam Williams' British Middleweight title some time soon and owning it outright with the customary three successful defences.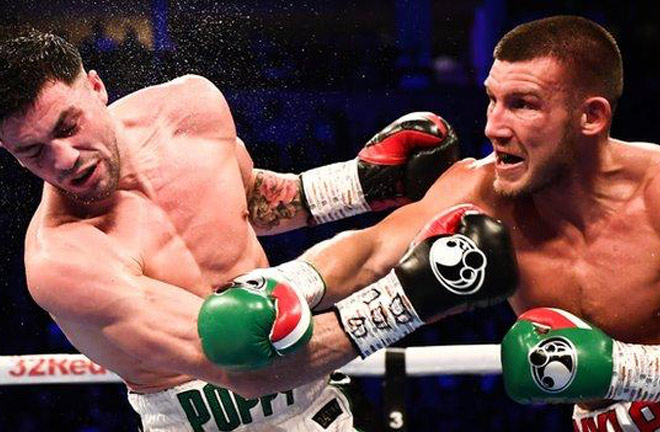 Welshman Williams has already shown how to beat Heffron when the two met in December 2018.
That night in Manchester brought out a masterclass in Williams ending Heffron's hopes of becoming champion in the tenth round.
It was one-sided and deflating for Heffron. On the night he was nowhere near the level of 'The Machine'. Heffron's team are saying their man has never been more mentally or physically ready as he prepares for a rumble this weekend.
"I'm going to box to the best of my abilities and do what I do good and focus on what I do," Bentley told us. "I'm not taking anything from the Williams fight like that was the blueprint because at the end of the day Liam Williams is a totally different fighter and he can do quite a lot.
"I think I can do quite a lot as well, but I want to do it my own way. I'm expecting a better Mark Heffron. I'm not expecting him to make the same mistakes he did against Liam Williams. If he is making them mistakes, then that's a shame for him because he really should have learned from that.
"The saying goes you learn more from a loss than you do in any of your wins so he should have learned from it. If he's not learning from the little things you do wrong, then obviously that's going to be detrimental to his career.
"I'm sure his new trainer [Michael Jennings] will be picking up on things that his old trainer missed out and trying to drill it into him but it takes more than the ideas of a new trainer because what you learn your whole life is what you are stuck with and you revert to that when things start getting hard.
"At the end of the day I'm expecting him to have learned new things but as the rounds go on, I do expect me to step up."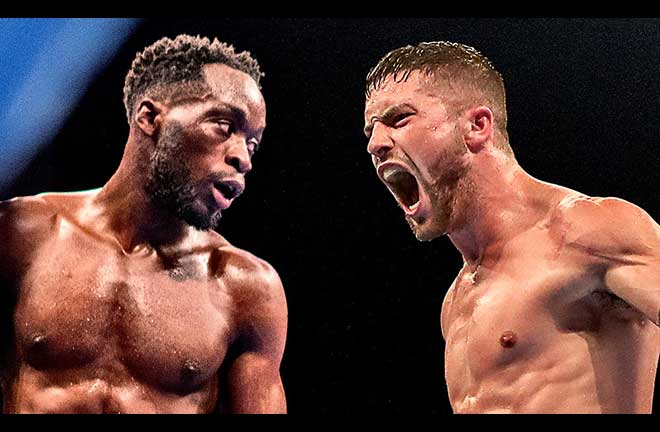 Bentley and Heffron have 39 fights between them with 30 of the opponents not hearing the final bell. The numbers don't lie, both men have heavy hands.
While Heffron has tasted the firepower of a world title contender like Liam Williams, Bentley has yet to be in the same position. The Londoner doesn't know how he will react should his chin get checked but he's confident of being able to take the best that 'Kid Dynamite' has to offer.
"I think if I do start landing cleanly, I will start to hurt him, and it could be a bit too much," said Bentley. "I've seen interviews where he says he'll knock me out, that's not happening. I'm sure he thinks he won't get knocked out either but at the end of the day I know how he reacts when he takes a big shot. He's been stopped. I don't know how I'll react. I feel like I can eat shots up.
"I've shown that in my last couple of fights, but I haven't been hit by anyone supposedly as hard as Mark. At the end of the day I know how people react when I hit them and if I see those reactions when I hit Mark then I'm going to jump on him and possibly go for the stoppage."
Written by Shaun Brown
Follow Shaun on Twitter @shaunrbrown