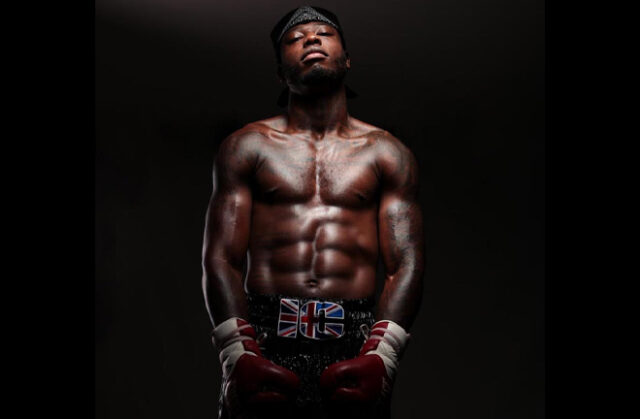 "You know what? Setbacks happen. Setbacks are just a part of life in general."
Isaac Chamberlain has seen himself transition from the prospect to the nearly man to the injury-prone fighter.
In this exclusive interview with proboxing-fans.com it is evident to see the biggest weapon in the armoury of the Brixton man is his heart.
Having known Isaac for a number of years now I've learnt you can never write him off through adversity. However, the key question I had to ask the 27-year-old was; how do you stay mentally strong to keep pursuing your dream?
"I wish I could answer that, man. I honestly wish that I could answer that question, but I think when it's just in you, when something is just inside you, you'll never stop."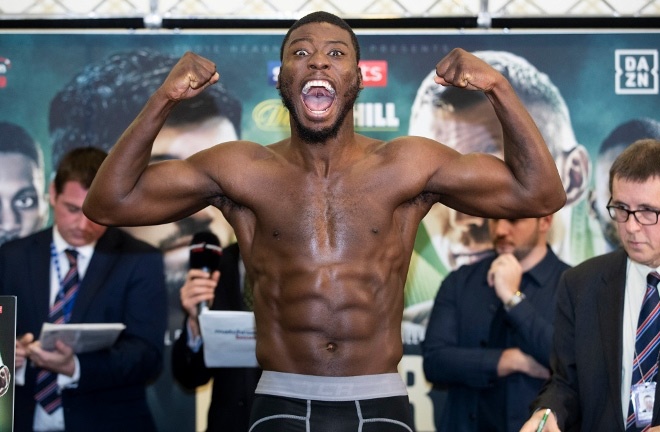 Hunger is a keyword in boxing. How much do you really want something. Enough to dedicate your whole life to it? Are you willing to pour your blood, sweat and tears into it? Isaac is.
"Going all the way back to 2016, when I fought Wadi [Camacho], anyone would have just been alright with me just stopping right there, because [I dislocated] my shoulder. Do you know what I mean?
"But there's something that was just inside me, that was just like, 'Never, man, never. I'll never stop.'
"Even the fights before that, Russell Henshaw, when he was undefeated, proper prospect, before he became a journeyman, he broke my rib in the third round and I had to battle through it, knock him out."
Chamberlain has suffered just the one loss in his career, to now world champion Lawrence Okolie. In that fight he sustained a fracture to his knee yet once again he fought on until the final bell.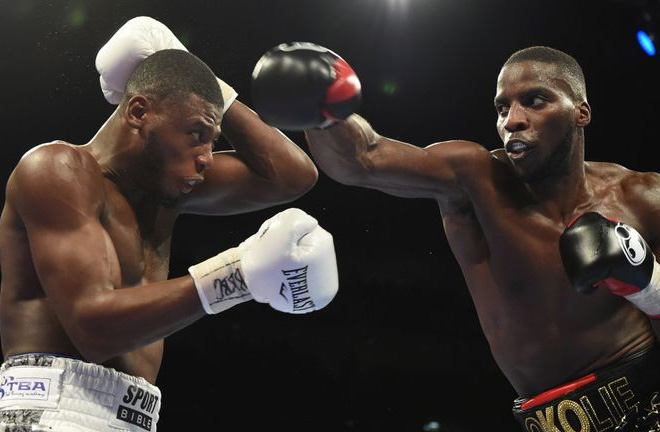 But, as the Cruiserweight puts it; "it's one of those things." Unfazed by it all 'IC' truly believes his ability, that many have praised over the years, will still take him to the pinnacle of the sport.
"In terms of, how do I keep going? This is just another chapter to my crazy story.
"It's like ingredients that you're putting into a bowl to mix and mix and mix, and when I get to where I want to be, I'll have a great story."
2020 saw two quick-fire bouts for Isaac as he bounced back from a 22 month layoff. Since those fights the 27-year-old has had shoulder surgery and looks to come back better than ever on July 17th.
"Oh, I'm excited. I'm excited, but my main focus is really, really impressing.
"It's not enough just winning, I really want to impress and make people think, 'Wow, this guy has really put in the work. This guy has really stayed disciplined throughout all these years, and really dedicated himself to learn from everyone around the world. Really dedicated himself, and look at the performances he's putting in.'
"I just want to be an inspiration to anyone, that you can get where you want if you work hard enough, and you're smart enough, and you just keep grafting, no matter what.
"I think consistency is the most important thing, so people will look at Isaac and be like, 'How does he keep coming back? He keeps going.' Do you know what I mean?"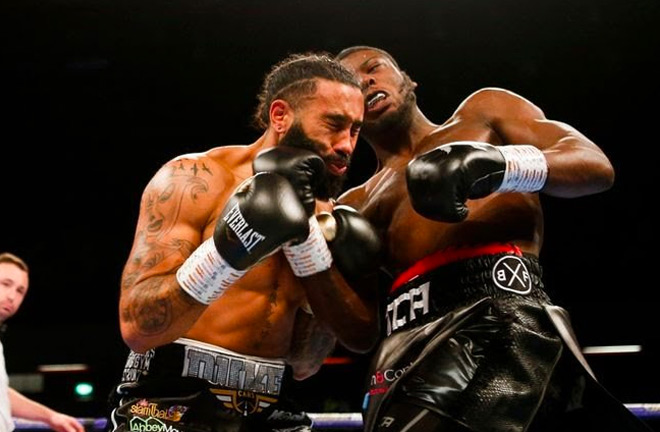 Now with two fully functioning arms after having his right shoulder operated on we should see a different animal come fight night.
As brutally honest as he is, Chamberlain acknowledges that he was cautious when throwing his right hand, admitting that since 2016 he's barely thrown more than a right hook to the body with that arm.
"Obviously, when it gets… How can I say it? It was always in the back of my head, especially when I would throw it.
"You know how it is in a fight, when you get tangled up a bit and everything is a bit crazy, when I was throwing it, I was a bit wary, because I would feel little jolts in my shoulder every time I threw them.
"Especially in the later rounds of sparring. So that's what it was, I was kind of like, 'Hm, this feels a bit weird.' Do you know what I mean?
"But it's all holding up now, and I'm very, very excited for the future, man. It's like another comeback, how many comebacks do I need?"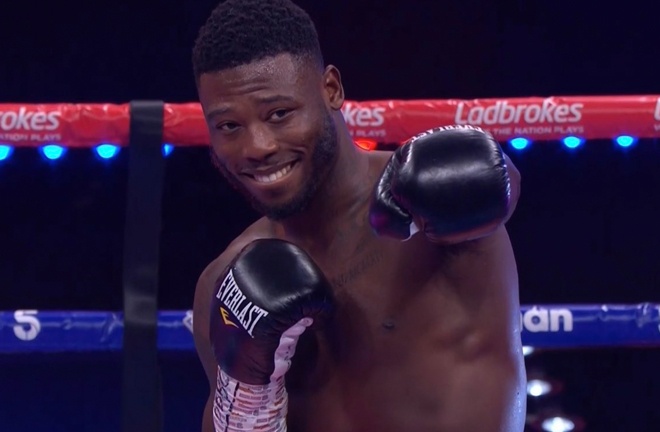 Having served without 50% of his arsenal for so many years Isaac admits it will still take time before he embeds his right hand into his muscle memory.
"We have a whole procedure of warming up my shoulders and everything before every training session to make sure everything's okay. Literally, it's just about doing everything right.
"I think, after the first fight or even just a lot of sparring sessions to get used to throwing the right hand properly, I think that's when I will really have a lot of belief in it. It's just about getting used to working with it again."
Many may have given up hope on Isaac's ambitions. Trainers and promoters have come and gone but Chamberlain believes in himself and takes inspiration from two former Cruiserweight champions.
"We've seen many stories like that in boxing.
"Guys like Tony Bellew, he's become a real big star at the back end of his career.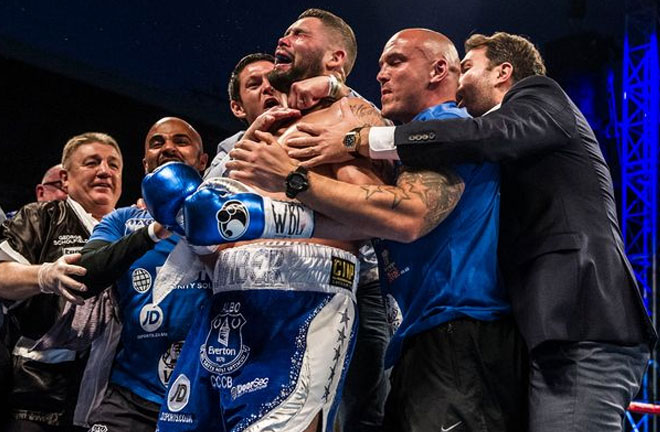 "Even Wadi won the Commonwealth title late in his career, when everyone thought [Arfan] Iqbal was going to beat him. But he just stayed true to it. No matter how many losses, he just kept coming back, and kept coming back.
"You have to take inspiration with people like that, do you know what I mean? I just can't wait to really start putting in some great performances."
Finally we come back around to the word; hunger. It's the desire that Chamberlain oozes that has kept his fan base growing.
It might also be the reason he goes on to win a world title, that remains to be seen but for now one thing is for sure. Isaac believes and you should too.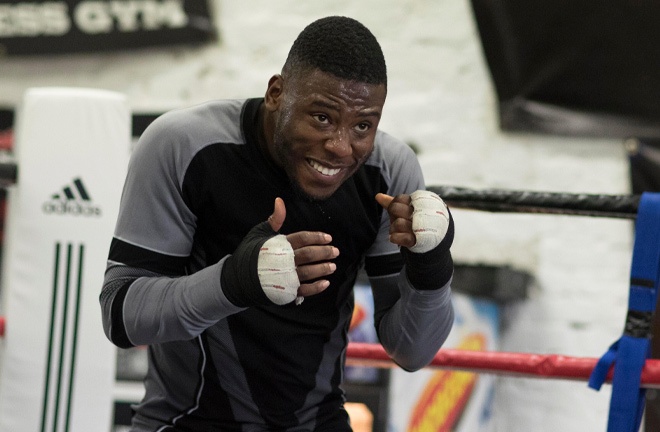 "It must be the hunger. There's not a day that I don't go without thinking about boxing, thinking about how to better myself as an athlete and as a human being.
"How you view what you do always affects how you do what you do, do you know what I mean? I'm trying to set a standard in everything that I'm doing, in everything that I'm doing, especially in terms of discipline.
"Where most boxers will, after a fight, they'll go to a nightclub, or drinking, or whatever, I'm not doing none of those things, because I know that it's going to pay dividends in the future.
"Because the real fight starts happening after the sixth round, that's when it's not just about how hard you trained, it's about your lifestyle.
"How you was living your life, that's a telling factor, especially in the later rounds, round 10, 11, 12, it's how you was living your life.
"So I'm really trying to do everything 1% better than everyone else."