Ghanaian Independence Day brings the country joy, music, happiness and feasts of Jollof, Waakye, Kenkey and Yellow Buns but in 1993 the national holiday was put on hold for one woman as she spent the day heavily pregnant just days away from falling into labour.
As the days passed there was a new arrival, a young boy born March 14th, given the name; Joshua Buatsi.
18 months later and just 30km across Ghana another future boxing superstar was born. A man whose family would, like Buatsi, relocate to London and as the pair got older they would not only share a love for their sport but they would also attend the same college.
Unbeknown to the pair of punchers they were in fact cousins, Buatsi's little cousin would go on to become a World Champion. His name; Isaac Dogboe.
"So we both grew up in Ghana but I didn't know Isaac was my cousin until I got into this country. I used to see Isaac at the National Championships quite a bit but we gravitated closer to each other primarily because we are for Ghana, I recognised the culture, and so did he.
"It wasn't until my grandad passed away and I was talking to Issac's dad and Isaac and said, 'my grandad has passed away,' and he was like, 'what's his name?' I told them my grandad's name and Isaac's dad was like, 'are you serious?' It all stemmed from there and we were actually family, he's from my mum's side. We didn't know."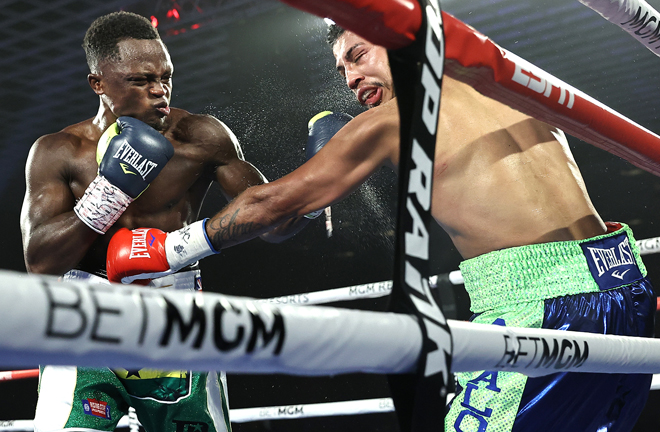 Now it was more than just a passion they shared, it was also a bloodline.
Buatsi's little cousin 'Royal Storm' inspires the Light-Heavyweight who is on his own path through pugilism.
"It is very inspirational because of what he has done at such a young age. Obviously, we both know he's a former World Champion, and he will be World Champion again I believe, man.
"We both went to represent Ghana at the 2012 [Olympic Games] but at the last hurdle, I decided I was inexperienced. I was just 18, too inexperienced and I hadn't boxed at international level before.
Buatsi continued, "this is why I say it was very inspirational because Isaac was then 17 but he pursued it, went on to represent Ghana at the Olympic Games and lost to the eventual Bronze medalist.
"He turned professional after the games, I stayed as an amateur and no one saw it coming but somehow I managed to get to the 2016 Olympic Games with Great Britain. It's been a mad story of how we've kind of been on the same path but it's been a good journey, man."
Four years removed from Buatsi receiving a Bronze medal at the Olympic Games the world had come to a standstill. The Coronavirus outbreak set the globe into a pandemic seeing shops shut, offices close and sports postponed.
Joshua Buatsi had his career put on hold for over a year. Uncertainty and doubt clouded thoughts of when he would fight again and it would be 400 days before 'JB' would step back through the ropes.
"It's finally good to be back after 400 days, man, it's very, very good to be back. Seven good rounds in and as always all praise to my opponent he was a tough guy. It's great to be active again."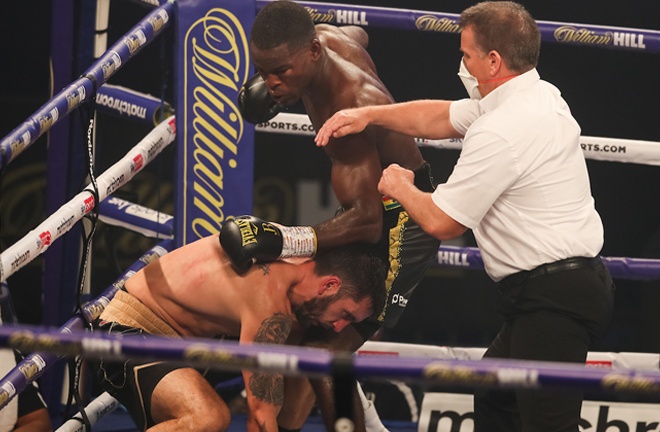 In the opposite corner was Marko Calic, an undefeated Croatian who's record matched Buatsi's like for like. Calic posed many new threats which Buatsi dealt with in style.
"I think the main thing was the eye swelling up, I've been poked in the eye before in sparring and it's swollen a little bit but, in this fight, it swelled up quite a bit and it did cause a bit of discomfort.
"But, my mindset was the same. Regardless of whatever the situation is in round three, I know if we do see 12 [rounds] I'm going to be the winner.
"For me, it was a matter of staying composed, remaining cool, man. I demonstrated keeping a cool head and as we saw from round three things started to swing into my favour. I became more dominant as the rounds went on and eventually forced a stoppage in the seventh round.
"Credit to Calic, he was a tough opponent. Very, very game and again it seemed to be a fight that people were entertained by. As always we want to entertain, it seemed to be a win-win. I gained experience with certain things, certain questions were asked, I asked myself questions that I thought I overcame."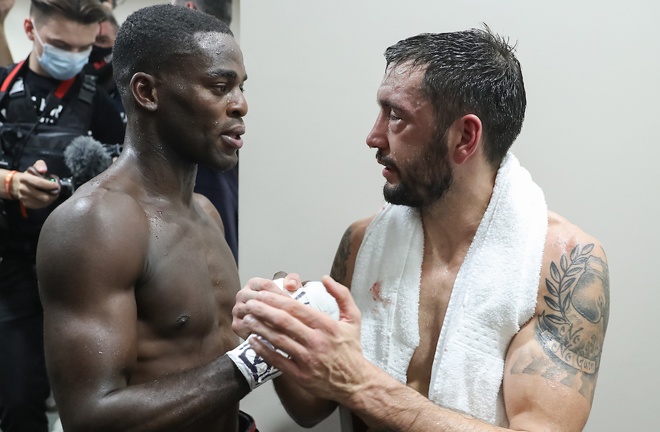 However, with the questions asked of Joshua, it led many to believe they saw flaws in his game. This led to a further outcry for Buatsi to be matched against the top two Britons in the division, Anthony Yarde and Callum Johnson, more so than usual.
"They really are not a distraction. My journey still continues and I am very optimistic about it. Those two are names that people want to see me fight but it doesn't hinder or alter what I want to do. Regardless I will get to the top whether I fight these two or not.
"To say, 'I have to fight these two,' no, I don't have to fight anyone! It's just people want to see those fights and it's great that there's interest but that's as much as I can say about it."
In a sport where you are trying to beat another man unconscious for the highest bidder, it would be safe to say Josh would happily step into the ring with any man for the right price. That is why boxing has managers and promoters in place, they are the people who should have your best interests at heart.
"I think what I keep echoing is that it's more for the managers and promoters. For example Yarde they need to sort out their situation if that fight's ever going to happen.
"As always the public that watches you three-four times a year will have an opinion, your trainer that watches you every day has an opinion, if I was to ask you which one is more valuable you'd more than likely say, 'the man that watches you every day's opinion is much greater than the one that watches you four-five times a year.'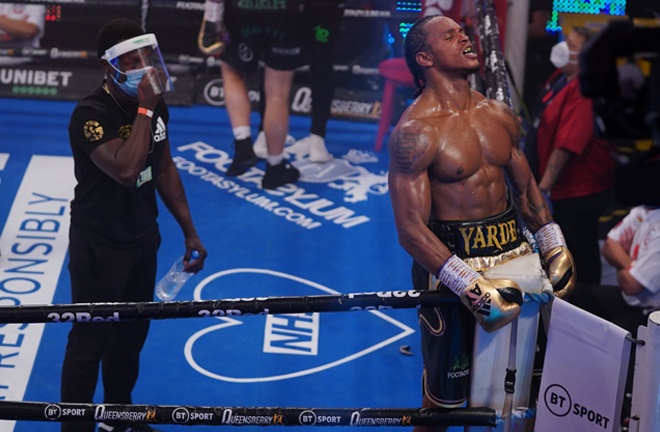 "I believe my trainer and team will put me in the right fights at the right time and that's my approach to it.
"Do I think these guys beat me? No, I think I would come out on top if we did mix it up, every fighter will think the same and if you asked them they would say the same. There's nothing to be emphasised, if these fights were to happen I will be in there to win it and so will they."
Whether Buatsi will stand toe-to-toe with Anthony Yarde or eye-to-eye with Callum Johnson remains to be seen but the focus for the Ghanian-born Londoner does not change. There is one outcome when he hangs his gloves up.
"Out my career it's to benefit from this but to make sure I wasn't the only beneficiary.
"Just to make sure it's not just [for] me or my family, there's an extension to it and I just believe we all know people of different situations and I feel like if we can help we should. My career should be beneficial for others not just myself."