As the curtain finally comes down on a turmentulohus 2020, eyes begin to wonder towards 2021. For boxing it's a time of questions; What big fight will we see? Or most importantly who is 'the next big thing?'
Tucked away on the western shores of Lake Llanquihue, Chile with a population of less than twenty thousand sits the latest emerging prospect coming out of South America; Featherweight Junior Cruzat (8-0, 5 KOs).
"I first started boxing when I was nine-years-old. My whole family is actually very popular within boxing in Chile. My father was a boxer, he's actually now my coach too. 
"I used to watch my father and the rest of my family train ever since I can remember. It was destiny." Said Junior Cruzat in an exclusive interview for proboxing-fans.com via translation from manager Nico Hernandez.
"I come from a small town, we get quite a bit of tourism from the lake. But the place is tiny, we all love boxing there though. The whole town is behind me, it's a small crowd, but very passionate for its fighters to do well.
"The people of Llanquihe have basically sponsored me themselves. My last fight was actually in the town. The mayor and the people made the gym available for me to fight despite the COVID hurdles we face. They all did this just so I can stay busy and continue to represent the area with my boxing skills.
"I'm very fortunate to have such support, little companies in the area have all been supporting my career. Everybody got me the ring, the opponent and everything to make it happen."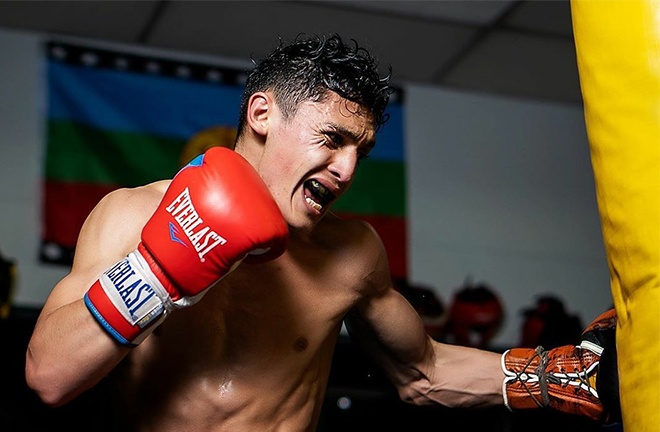 The show in question took place on November 13th with Cruzat getting a third round technical stoppage over Juan Jimenez, ready to take the featherweight division by storm in the upcoming year.
"I am only 19-years-old, but I want to get involved in bigger fights. The plan over the next year is to start getting some belts, getting stuck into the rankings.
"The WBO Latino title is usually the best step for fighters at my stage. My manager wants me to fight for maybe a national title in January as we have another big show coming to Chile. Then we have eyes on America, if we win a Latino title with maybe the WBO? If I am then in those top 10 or 15 rankings, I'll start working my way up the ladder."
Looking to waste no serious time at such a young age 2021 appears to be full of promise for Chile's latest star.
"I'm very focused on making my dreams of becoming a world champion a reality. It is all I think about, my mind is clear. Yes I'm still young but my mind is old, I'm eager for everyone to find out what I can do."
The certain inspirations of any young fighter can vary, Cruzat had no doubt in his mind what his were.
"My favourite ever fighter is Roy Jones. Jr! I think however his last fight against Mike Tyson has nothing to really do with boxing, they are very old!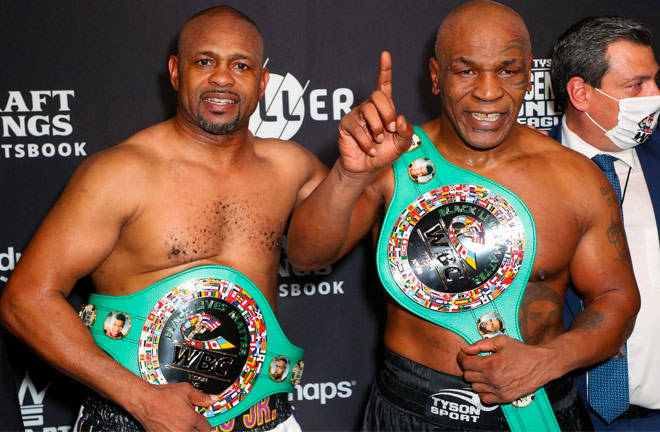 "If you watch the videos of Mike Tyson training actually, you say to yourself, 'what the fuck! You look 30-years-old.' But the fight is just a bit of fun, I couldn't really take it seriously."
Next stop; America then the world? The plan to go boxing's promised land has already been underway for some time.
"We have already been involved in a few camps in America, doing some great work. My team mate Andres Campos has enjoyed the same luxury due to our partnership with Tony [Tolj].
"I went there as an amateur too, I won a tournament in Las Vegas not too long ago. It's safe to say I'm already well acquainted with the USA. I'm ready to go there right now!"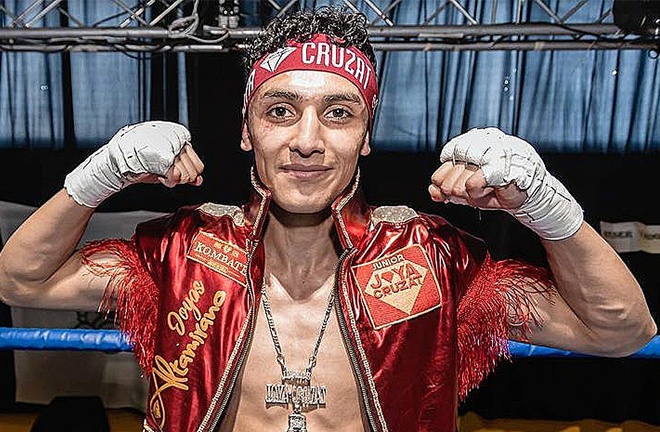 This rough South American diamond is already going through an extreme case of polishing despite the trials and tribulations of 2020. As we embark on a new year along with a new normal it's Junior Cruzat looking to come out on top as a shining light for the people of Llanquihue.
Follow Adam on Twitter @Adam4cSports