In boxing, you get a once in a generation talent, someone who leaves their mark in the amateur code. A name that sticks on your tongue as the one to watch, a blue-chip prospect.
In recent years for Britain it has been the name of Junior Saba which would circulate. 'I can't wait to see him turn pro,' many would say.
However, after a long, rocky road a professional career wasn't to be for the boy from Deptford.
"Listen, in life, you go through things in it and things happen. You just gotta pick yourself up and just go because the world doesn't stop for you.
"I've been through a lot of things in life, I don't wish to disclose it yet, I will disclose enough in the future.
"But people don't care about you, they just only want to know what you're going through."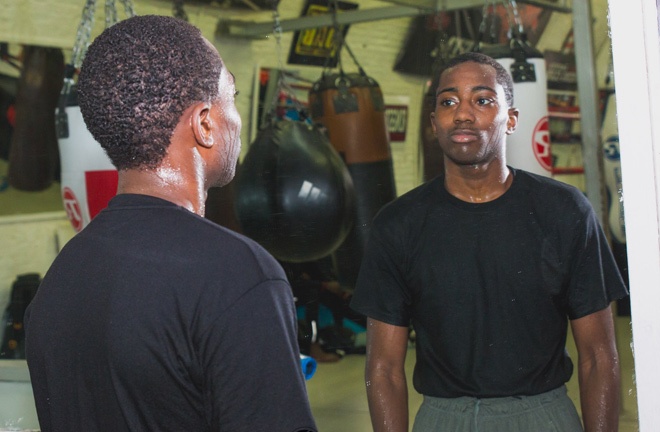 Saba was touted for the highest of heights in boxing, especially after he was seemingly in line to make his professional debut on the undercard to Floyd Mayweather.
Las Vegas is a long way from South East London but it was where Junior knew he had to be after just five days of being there.
"At the age of 16 we decided that we're not going to compete in the amateurs no more, we're just going to go to America and just start learning and getting experience from out there.
"My coach got a hold of Roger Mayweather gave him his number, and he was speaking highly about me to Roger. He was like, 'Yeah, you know my boy is this, my boy is that.' Roger said to my coach, 'Listen, I know boxing and…'
"Well, before I continue, rest in peace, the great Roger Mayweather. His passing definitely touched me in a lot of ways. I've known Roger since the age of 16, and seeing him from 16 to the age of 21, 22, learning from him, just like I said, from watching these people on TV to being in front of them is a major blessing.
"So he wasn't just a great trainer, Roger Mayweather was not just a great trainer, he wasn't just the man that holds Floyd Mayweather's pads, the Mayweather pad work, the fantastic pad work, that wasn't him. He was also a two-time World Champion. He was a great fighter, 'The Black Mamba,' so Roger Mayweather, may his soul rest in peace.
"And to continue, at first Roger said to my coach, 'listen, I know boxing. I would tell you if your boy is special or not, I'll tell you.' So Roger said, 'get your bags and come out here.'
"That's exactly what we did, we packed our bags up, we went out there, and the first day we went to the gym, they brought a kid for me to spar, and I stopped him with a body shot."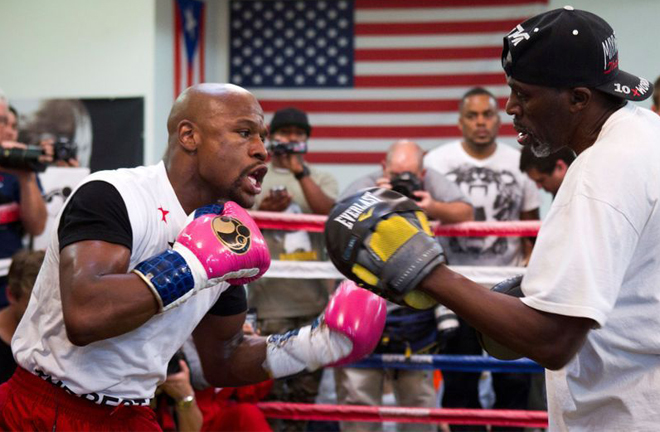 Boxing was Junior's destiny, it still is just in a different capacity to what he had first expected. However, it was an ambition that was not supported by his family members so the hype was almost never created.
"My mum and my aunties didn't think that it's something I would keep up with and keep going with it. My mum tried everything in her power, she didn't want me to do boxing.
"Coming from an African household, our parents, they're not really into violence like that, so my mum tried everything she could, but my aunts would be like, 'just let him do it. He'll eventually forget about it." But unfortunately for my mum, I didn't."
Junior's mother soon changed her feelings towards the sport after seeing that her son was focused and dedicated to something whilst his friends who she had seen come and go fell victim to gang culture.
The streets can be a cruel environment filled with temptations and a 'dry your eyes, mate' attitude.
"You know, to be honest with you, growing up where I grew up, it's like any area and it wasn't, it's not easy, you know?
"My mum just saw that it just kept me away from just getting into trouble, and I had four friends, and when I started my career or pursued my path in boxing, all my other friends, they fell into the life of the streets."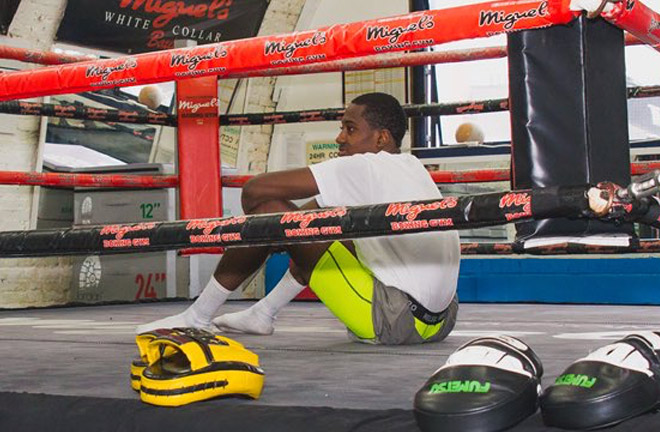 Saba continued, "they got involved with illegal activity, even done some time as well in prison and everything. My mum just saw that it just kept me away from that, and it was a good feeling for her, for other parents to come up to her and say, 'you should be proud of your son.'
"Because seeing where I've come from, and just seeing me, like I'm not on the streets no more, and I'm just in the gym, it was just something that my mum just saw. It was positive, and she didn't really need to worry about where I was because she always knew that I was in the gym."
Saba had a treacherous time when he was seeking to turn professional. It all seemed rosy when he was scheduled to appear on an undercard of Floyd Mayweather's for it to only be put on hold after issues with medical examinations during fight week.
After a period of being in the shadows came the shock announcement that the once upon a time 'next big thing' had signed a deal with small hall promoter Steve Goodwin. A move that finally brought hope that we would see Junior in action, finally.
Unfortunately, once again, nothing came from it. Left with no choice Saba had to retire before he could even begin a career. A chapter that held back a young life for so long left behind to be forgotten.
"It wasn't hard at all [to retire] because I didn't have any other choice. Listen, if right now they were to say to me, 'you got your license, you can go out and fight.' I would do that, but you understand I know I got myself to the door, I just didn't get through the door.
"I know what it takes to get to that level. I've seen the best do it, so it wouldn't be hard for me. But I didn't have a choice, it was something that I was forced to do."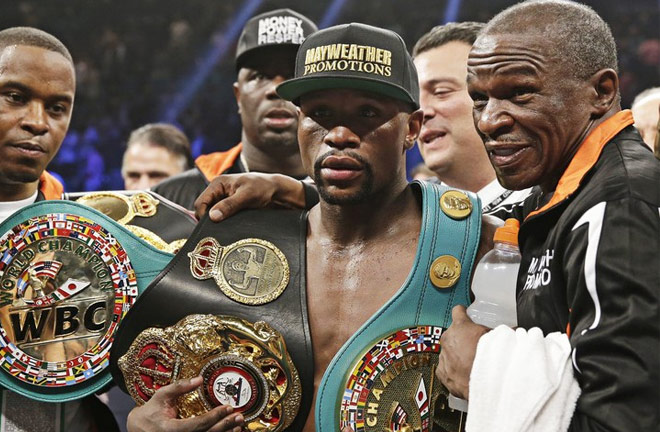 Saba is still in the gyms today passing on the knowledge he gained from his relatively short stint in boxing. The transition has been made, one that makes sense, Junior is now a professional boxing trainer.
"A lot of people don't even know what they want to do with themselves at this age. I take the positives out of everything, I was blessed enough to have a trade, something that I've been doing since I was young.
"It's funny, because I met someone I was at school with, and he was talking about my situation and it was like, 'it's so unfortunate, but you know what you really like. You've got a trade, man. Not like me, I've got to go and just get a normal job. You know what, you've been knowing what you want to do since you were young.'
Saba continued, "so like I said, I'll take the positives out of everything. I'd rather do this, something I love to do, then do a nine to five, something I hate doing.
"I've been going to Vegas since the age of 16 and I've learned a lot out there. I've been around a lot of good leaders, and good teachers, and being in the Mayweather Gym I've learned a lot.
"So now it's time for me to implement that into my students, or the fighters that I'm going to be training."
As aforementioned boxing was always Junior's destiny, he just didn't realise it would be teaching the sport being his path. But, destiny is never wrong and it's all about timings.
Over time Saba will learn to love his new role but for now, he is happy progressing and adapting to his transitioning.
"Listen, I'm always a fighter at heart, so getting my hand raised, I don't feel nothing will ever beat that. But seeing my fighters get their hand raised as well, that also makes me feel good about myself.
"So I'm definitely leaning towards getting my hand raised, but my fighter wins, I win because it's some of my work and then it's down to the fighter to perform on the night.
"I just want to just be the best me."