Poland's love for boxing is unprecedented, but despite the passion for pugilism Poland finds itself without a world champion among its 252 active professional boxers.
That could very well change when Krzysztof Glowacki (31-2) squares off against Lawrence Okolie (14-0) for the vacant WBO Cruiserweight title on December 12th, playing chief support to the long awaited Anthony Joshua Vs Kubrat Pulev world title contest.
In 2015 Krzysztof Glowacki rose to prominence ripping the WBO Cruiserweight title from Marco Huck at the Prudential Center, New Jersey.
Glowacki hit the canvas in round six, it appeared to be all over for the Pole on his American debut. In the dying moments of the referee's count Glowacki dragged himself from the floor to stop Marco Huck in round 11.
"This feeling cannot be described, you have to experience it, words cannot give this moment justice!" Said Krzysztof Glowacki upon describing his moment of crowning glory in an exclusive interview with proboxing-fans.com.
Born in the Polish town of Walcz, Glowacki was thrust into adult life becoming a father at just 18 years of age. This life-changing moment would prove to be the catalyst for the Polish southpaw to take the leap into the world of professional boxing.
However, before this dive into adulthood, Glowacki had already been a keen admirer of the sport during his adolescence.
"Mike Tyson's championship fights are my earliest boxing memories. When I was 13-years-old I watched the Tyson Vs [Francois] Botha fight, from that moment I started to become fascinated with boxing. It was only Mike Tyson who really captured my imagination and inspired me!"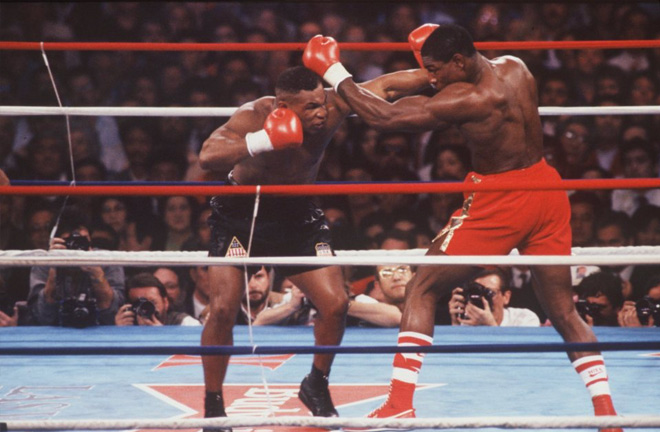 Glowacki continued to explain his baptism into sports as a youngster, "as a young boy I was a hooligan.
"I studied very poorly, but I loved to fight and take part in various sports, ultimately I loved the competition. I practiced Aikido, Karate and kayaking which sounds strange, but in my hometown of Walcz kayaking is the number one sport. Of course I would box, box and box, and I love my football too."
Despite an abundance of Polish fighters and a nation with more than 38 million inhabitants, Glowacki much like his fellow Polish combatants was filled with enthusiasm for the future of boxing in his country.
"At the moment, boxing in Poland is in a serious crisis. There is a lot of work to be done here."
Glowacki didn't venture into any serious detail on why Polish boxing is in a state of crisis. Perhaps a reluctance due to his passion dying out in his homeland.
The topic of conversation switched onto the chaotic scenes we saw in Riga during the World Boxing Super Series semi-final last year.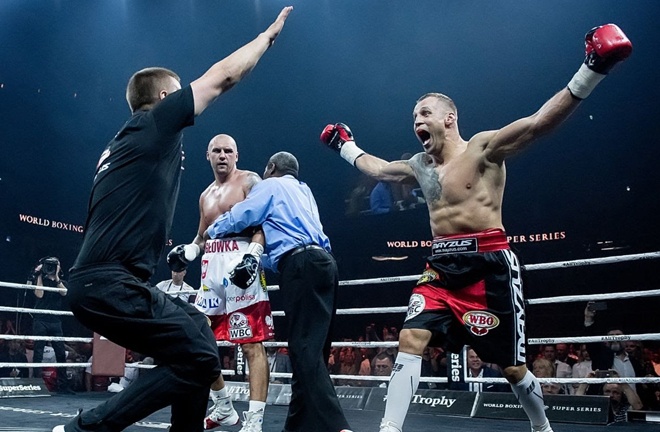 Rabbit punches, elbows and Robert Byrd's need for a new hearing-aid threw serious accusations in the direction of the officials during the explosive scenes at Arena Riga.
Boxrec shows the WBSS semi-final going down as a TKO victory for Latvian, Mairis Briedis. A score Glowacki is looking to settle sooner rather than later.
"I'm awaiting a pure and clean fight with Mairis Briedis next year. I'm focused on Lawrence Okolie for right now."
Olympian Lawrence Okolie (14-0) poses a different type of challenge to what Glowacki has come up against in his previous world championship fights to date.
Other than Oleksandr Usyk, who he faced while the Ukrainian was a mere 9-0, the likes of Marco Huck (42-5-1), Steve Cunningham (29-9-1), Maxim Vlasov (45-3) and Mairis Briedis (27-1) are well versed when it comes to world title contests.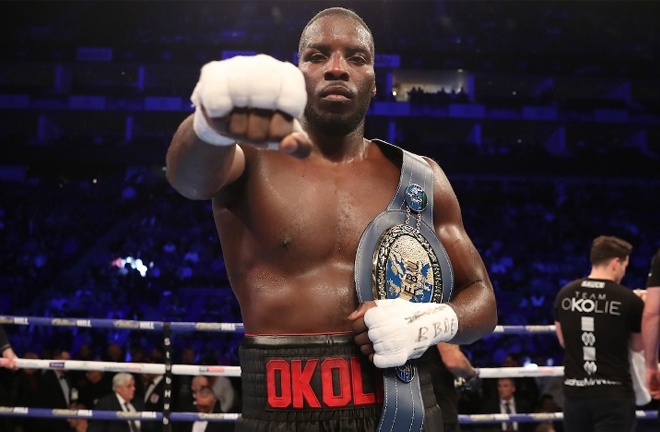 Okolie is of a very different mould at this early stage of his career, this being his first ever world championship bout on the cusp of joining the British boxing elite. 
"A pure clean fight is what I hope for on December 12th and I hope for a good boxing match. I will be ready to fight on December 12th, the more so that I am supported by my excellent trainer Fiodor Lapin and my sponsor Krzysztof Pruszynski of Blachy Pruszynski Company."
This one time hooligan goes into hunting mode on British shores next month on potentially the biggest event of the year in the hope of reclaiming his WBO Cruiserweight crown.
Follow Adam on Twitter @Adam4cSports