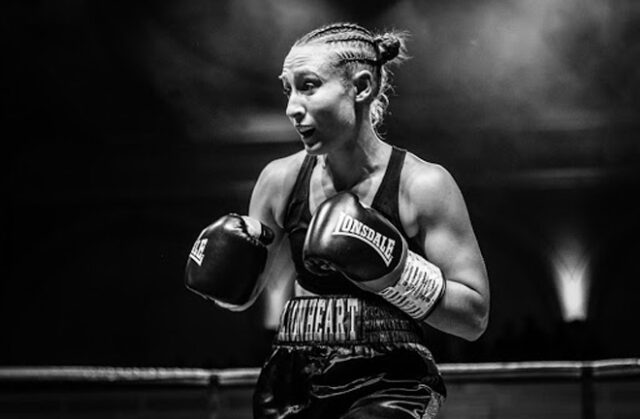 Pre-fight nerves are part of the build up for a fighter, it's normal. Lauren Parker (4-1-1) however, has the same fretfulness when it comes to her media obligations.
Being asked questions, even about herself, reminded her of being at school when the teacher would put you on the spot and your mind would draw a blank.
Yet for nearly an hour the 29-year-old spoke enthusiastically, and at length to proboxing-fans.com, about her journey in boxing to date.
It all began, she explained, when a slightly shy 13-year-old went to a kickboxing show at a local leisure centre.
"The seed was planted when my dad took me along and I just remember seeing these girls and thinking, 'this is different,' and it looked like something that was fun and I could possibly be good [at it].
"I didn't pursue anything, though, until I was about 18 and I went down to another one of the shows and took the bull by the horns by asking one of the girls where they train, what time, things like that. I popped down to one of the sessions and I absolutely loved it.
"After a couple years one of my friends had said, 'you know, why don't you give boxing a go?' But, at the time, I was so in love with kickboxing so I found it a little bit daunting.
"I got taken down to Stevenage Boxing Club where I was introduced to Paul Day and I warmed to him straightaway.
"From day one I was down there sparring, getting involved, and everything escalated in the years since."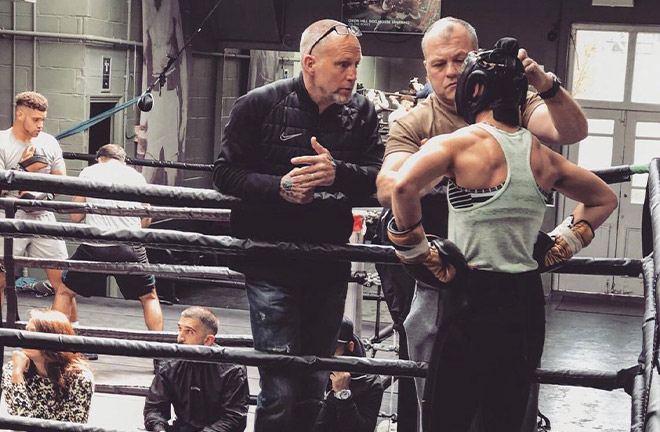 Having developed a familial relationship with Paul Day and Paul Webber, Parker loved every second of amateur boxing – a short but sweet career spanning 20 fights – but admitted she never had eyes set on inking a professional contract.
"Turning professional was never in my mind until a lot of amateur clubs were weighing up sticking with England Boxing or joining Boxing Alliance.
"Stevenage was set on joining the Alliance but that cut my competition to nothing. One of the guys said to me, 'we're entering you into a tournament but there's no-one else so you just have to turn up and get your hand raised.'
"There was talk of moving clubs and perhaps going to Repton or Hoddesdon but the travel required made it all a little unrealistic."
Options, then, were limited. Parker took a little while out of the sport, dabbling with once again with kickboxing, but a conversation with Paul Webber tempted her into joining the pro ranks. It's a decision the 29-year-old has never regretted.
"At the time I was hugely frustrated because it was never part of the plan but, looking at where it's taken me so far, I've got to be grateful that circumstances pushed me into it.
"Especially when you look at the profile of women's boxing at the moment, you couldn't ask for a better time to be a professional and I'm really looking forward to the future."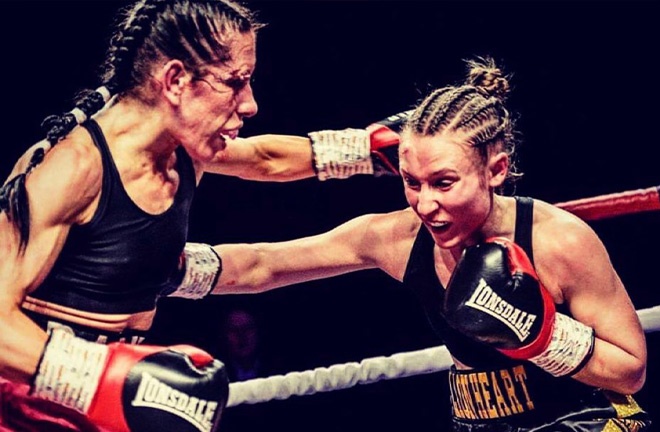 After two fights in 2018, including a delayed debut against Teodora Hristova, Lauren encountered her sternest test in the form of, 3-1, Dani Hodges.
The four rounder went the way of Hodges (39-37) but Paul Day's charge doesn't feel that's an accurate reflection of the contest.
"That fight is probably one of my best performances… except I didn't get the win! I truly believe I won that fight.
"Dani was coming forward a lot but you just have to look at the photos from the end of the fight to get an idea of how it unfolded. Dani was cut, she was marked up and bleeding and I woke up the next day with barely a mark on me.
"Fair play to her, though, she's a good boxer and, you know, two years on I can't say I dwell on it and it's just the way boxing is sometimes."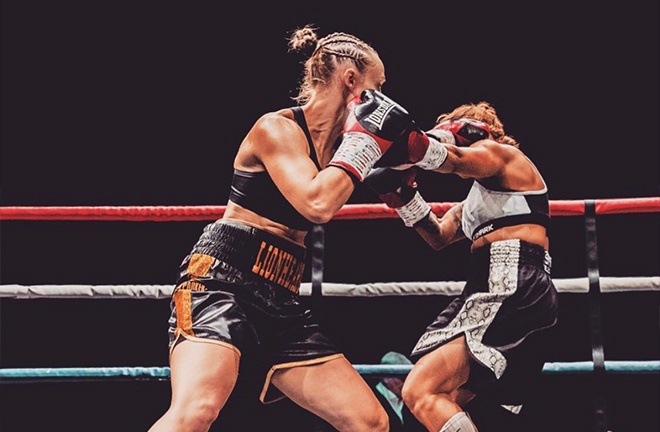 Pleasingly that blemish on the record isn't something that looms large on Parker's mind. Now two years removed from the defeat, the former Haringey BoxCup champion has a keen eye on future opportunities.
"Since the beginning of the pandemic I have spent so much time just thinking, thinking about how much more I've got to show and, actually, I can't say I've spent too much time looking back on what might have been.
"It was a good learning [curve] too, to show me perhaps what some judges prefer looking at and, after the initial period of frustration, you can try and take some positives from the experience so you're not filled with that regret."
A key figure in carving out those future opportunities will be Steve Goodwin. Having initially signed with Mervyn Turner, Parker jumped on board with Goodwin Boxing at the expiry of her contract and already big plans are in the making.
"I'm really excited, to be honest, now I've had some proper discussion with Steve. I was keen to sign with him given William [Webber, Paul Webber's son] is under his banner and it just means our little gym is singing from the same hymn sheet.
"I feel comfortable that Steve is going to put me on the right track and, going forward, he knows where he wants to take me and the ideas he's putting out there are really exciting for me.
"We're looking at a couple of fights just to get me back but then we want to be going for titles. Having those goals set out for me makes it so much easier just to focus on doing my bit."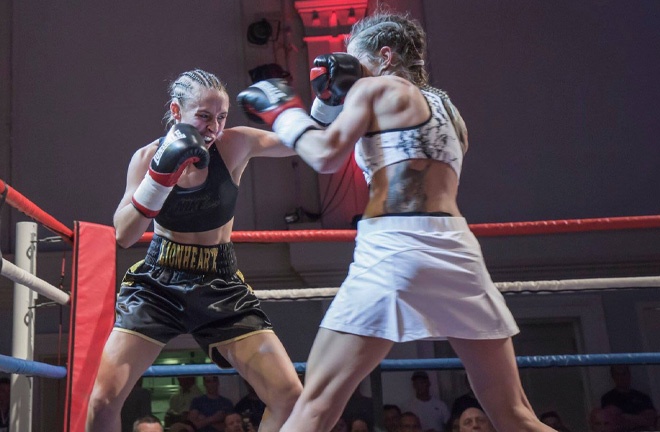 Even at 4-1-1, Lauren Parker has already come a long, long way from the 13-year-old girl who didn't have the confidence to venture further than her comfort zone.
Throughout our conversation, though, the 29-year-old sounded like someone that had only just scratched the surface of what she can achieve.
With Lauren's career in the safe and reliable hands of Steve Goodwin, Paul Day and Paul Webber it's easy to see where her enthusiasm and excitement for the future comes from.
To follow her journey you can find Lauren on Twitter @LParkerBoxer or Instagram @LaurenParkerBoxer. Lauren is sponsored by; vegan cafe Vutie Beets; JC Parker Installations; music producer Mitchell Parker; printers and embroiderers Look Logos, and; web designer Kelly Woodhams.
Written by Oliver McManus.