My introduction to 'The Black Panther' Luther Clay (13-1) came by the way of a surreal setting at Southampton's Guildhall back in 2017.
Russian promoter Al Siesta had put together an international card littered with regional WBO and WBC titles along with an array of international TV deals.
We don't get many boxing shows in Southampton, the event titled Antidote had certainly quenched my thirst for the city to finally bring some sort of razzmatazz to Southampton's almost non-existent fight scene.
Low down on the card that evening was a young welterweight attempting to go 5-0. The name, Luthando Mtimkulu, a name I still struggle to pronounce this after three years, was the name used on his Boxrec profile that evening, which has since changed to his current ring name; Luther Clay.
A disputed points defeat in Georgia (of all places), an outing in Riga, Latvia, an undercard appearance on the WBSS in Manchester and contests around the south of England followed.
Bringing us to now, a slot on the Dillian Whyte vs Alexander Povetkin undercard taking on Chris Kongo (11-0) in Matchroom's FIGHT CAMP on August 22nd. The bout was originally scheduled just before lockdown struck.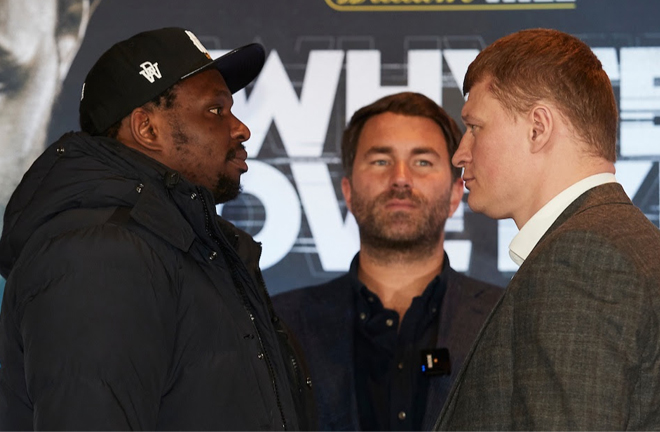 "I've been alright. Obviously you get bored, it's been a long lockdown, nearly three months," Clay told Pro Boxing Fans.
"The last ten days in the gym [before the original fight date was rescheduled] I noticed that Josh Kelly and Mick Conlan were not really in the gym.
"I did start to think then that it was going to be called off, but we had to keep training because we hadn't received any official news.
"We did see on the TV that everything was getting shut down.
"There was some talk about doing it behind closed doors, but when the government made the decision it was clear that it would take some time."
"It does kinda suck, when I heard the news my thoughts were 'ohhhhh man!' But I decided to just reset.
"In my head, at the time I was thinking this coronavirus will pass and the fight will get rescheduled.
"I thought the whole thing was some bullshit, thinking it was going to last about a month.
"My trainer Adam Martin had a WhatsApp chat with all the fighters making us post our weights and stuff, but then after four or five weeks it started fading out. We all started to realise that this was not a temporary thing.
"I kept ticking over with as much as I could, but I had almost stopped training. Like all of us, I have to take care of my finances.
"I actually did a bit of delivery work because we all had no idea how long this is going to last, do you know what I mean?"
In a somewhat different approach to many fighters during this erratic, yet quiet period in all sports, Luther Clay is looking to do things his way after a career dominated by being the opposition.
Now with the WBO Global belt around his waist, 'The Black Panther' is now on the prowl rather than on the hunt, refusing to be dictated to in a time when all working people find themselves struggling to avoid desperation.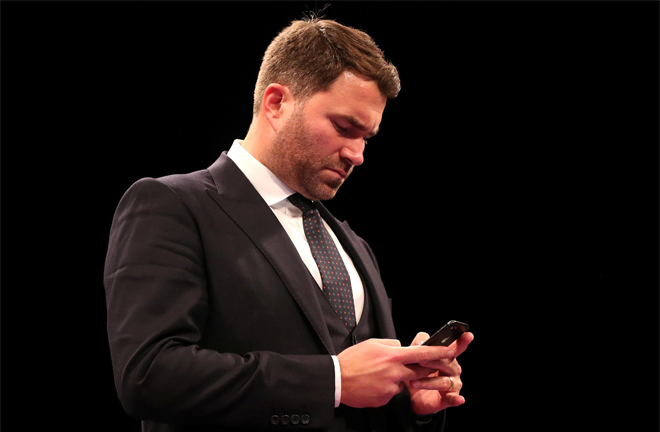 "Eight weeks into the lockdown, Eddie Hearn does an instagram video saying he wants to do the [Chris] Kongo [fight] for July.
"I got straight on the phone to my manger Al Siesta and told him, 'I'm not fighting in July, I don't give a fuck!'
"That caused some uproar online saying I was ducking the fight. I never said there wasn't a time I wouldn't fight, I just said I'm not fighting in July.
"Thankfully the fight has been rearranged. From the beginning I said that I was not fighting July 16th, I said to my manager and on social media that there was a date in August on the Dillian Whyte undercard.
"I gave them the option of anything after August 8th or it wasn't happening, it's happening now.
"They gave me an ultimatum for July, we had to say we would walk away then it got put on the August date. It definitely wasn't straight forward."
2019 could be looked upon as Luther Clay's coming out party once The Black Panther's story is all said and done.
Starting the year with a stoppage victory over O'Shane Clarke in his now native Bracknell, Clay took the plunge back into being the opponent, claiming the WBO Global title in Italy over Dario Morello and then gracing the Matchroom NXTGN event in London with an equally dominating performance over Freddy Kiwitt.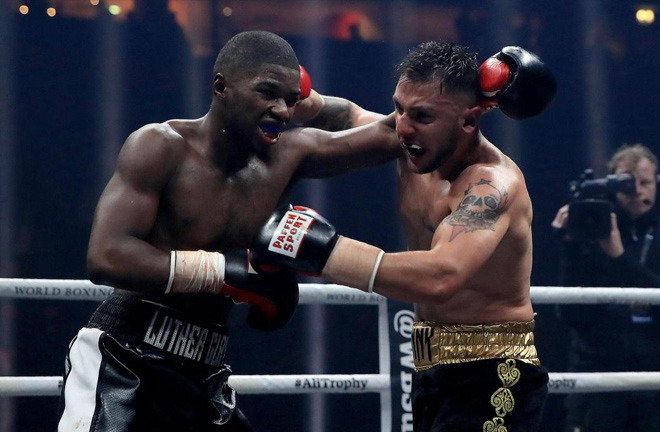 I couldn't blame Luther for his no nonsense approach when it comes to his chosen business of boxing.
"I'm not going into the ring when I'm not fully prepared.
"I know a lot of people in this boxing game who have always been told they should be ready in six weeks notice, for me personally I don't think six weeks time is enough to prepare.
"I'm not a desperate man in life or boxing, so I'll never treat myself like a desperate man."
Like many bouts we see across the globe, needle is an ever present commodity along with social media taunts. Talk of "the streets" from his upcoming combatant had garnished this highly anticipated contest nicely for the fans.
"To be honest, this whole talk of 'I'm from here, you are from here,' has zero context when we are both in the ring.
"Yeah if I'm walking around south London and I bump into him as his boys, I'm probably in trouble, but we are talking about a real fight, I don't care about any of that nonsense.
"I'm quite used to intimidation by now, even with negotiations; I don't care if I'm dealing with Eddie Hearn or Dillian Whyte, if you give me an ultimatum I'm walking away.
"If you come to my team trying to be fair, we are ready to fight.
"It's pretty simple. I'm no mug, I'll never allow myself to be a mug no matter who it is."
A new belt accompanied by a new trainer, Clay has recently linked up with Adam Martin, a relationship that appeared to be strictly business.
"I was over at Adam Booth's gym doing a few rounds with Josh Kelly while Adam [Martin] was there.
"He watched me spar and was asking some questions about me. I then had the Freddy [Kiwitt] fight, flew off to South Africa to see some family and we were texting while I was there. I came back and went for a two-week trial and it's working very nicely."
Every change in a team tends to come with a departure, exactly the case with Clay in this instance. Long-time Russian trainer Gennadii Gordienko was out with Martin coming in.
"Nothing but respect for Gennadii and I love him.
"He was the first man to teach me boxing and introduced me to Al [Siesta].
"I'm a hard headed stubborn person, I've only just come to realise this about myself, I like to be independent.
"I'm not the type of boxer that needs to be checked up on all the time, some people you have to check on them all the time, you don't need to do that with me."
Despite the split, the affection for his first trainer was undeniable, as Clay continued to explain the switch.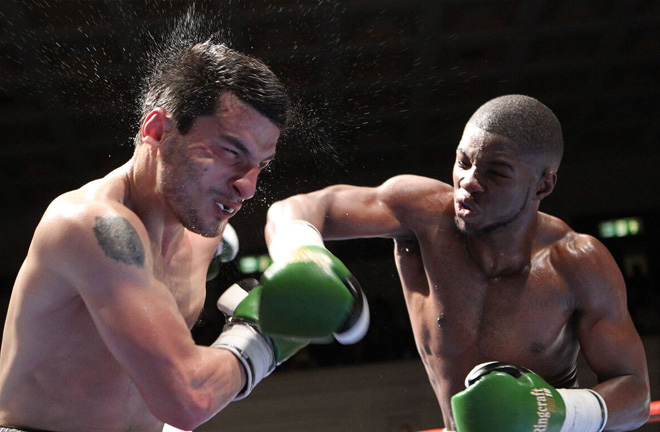 "I don't like being treated like a kid. With Gennadii, he's got a military style to his training and he's Russian, so they are a bit like that anyway.
"But the training was perfect, it wasn't the fact we were not winning fights and the training wasn't working, it was just we had different ideas in which way we would go.
"I like to review things, I like to ask questions and some trainers are not into that, they have their way and it's like that. But nothing was hostile, I Iove the guy."
The switch in trainer was just the latest twist in the story of The Black Panther, as he was to defend his title against Freddy Kiwitt in what was billed as a 50/50 contest.
Under the bright lights of York Hall, the praise was plenty for the young man fighting out of Bracknell, with accolades flying in from some over the most esteemed figures in the sport.
"I always like listening to boxing interviews and watching all the fights, I'm a massive boxing fan.
"It was nice to see comments of praise coming in for myself, it's a bit strange seeing my name going around.
"But strangely I don't pay too much attention to myself in that respect, I'm always focused on the gym. To be honest I take all this praise with a pinch of salt."
The 24-year-old has had to grow-up quickly, ventures around the far corners of Europe playing a big part. Once the challenger, now a champion; Clay finds himself perched quite nicely in boxing's rat race sitting at number 11 in the WBO rankings, choosing to prowl rather than chase his prey.
By Adam Noble-Forcey
You can follow Adam on twitter @Adam4cSports