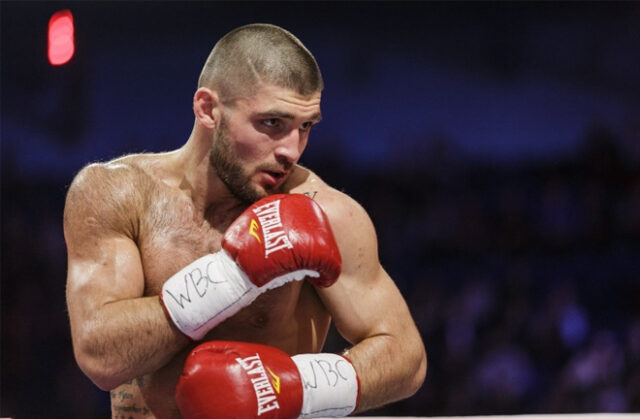 As the strength in depth of the 154 pound division continues to expand, Dagestan's 'The Black Lion' Magomed Kurbanov (21-0) is the latest serious contender to join the party at light middleweight.
Nicely ranked at #5 by the IBF and WBO, the Russian also holds a #15 ranking with the IBF and #17 with WBC. A clear intention by promotional outfit RCC Boxing Promotions to get Magomed 'into position' for a run at a world title.
This Friday night will see the 25-year-old take on his toughest test to date, facing off against former world champion Liam 'Beefy' Smith (29-2-1) for the vacant WBO International title in Ekaterinburg live on ESPN +.
"Liam Smith is a very good fighter," Kurbanov told proboxing-fans.com.
"I rate him as a top opponent. I expect to see a great representative of the English school of boxing, a fighter who is constantly coming forward and brings the fight.
"We are taking our preparations very seriously." 'The Black Lion' continued with the assistance of translator, Oleksandr Chepilko.
"I was actually preparing for a fight with Tim Tszyu, as I thought I would be fighting him. I did a part of my training camp in England, which was a good experience. Then I understood that the terms for the fight weren't agreed!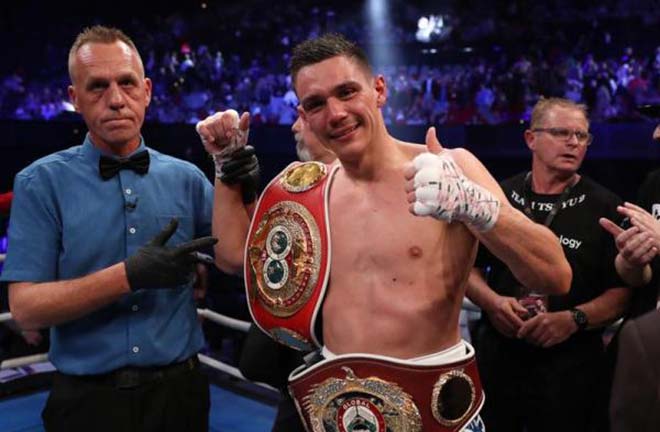 "Later I was told that there were negotiations to fight Liam Smith. There wasn't a set date but I was told that the negotiations were going well. I started preparing for the Brit, so when I was told that the fight was agreed, I was already in good shape despite all the problems with the other fight with Tszyu.
"But, right now I'm ready for any fight against any opponent. I've been in training camp for around 5 months!"
Having trained in England, most recently with Josh Kelly in preparation for his bout against David Avanesyan, our conversation naturally moved towards British boxing.
"I've been to England four times. I've trained with local boxers before. From what I've learned is that British fighters are very strong, like to fight and to make it gritty in the ring. I'll also say that they can take a punch. But what makes them stand out the most is that they are always ready for a fight, no matter what!
"Liam Smith for example, he is definitely up there as one of my toughest opponents."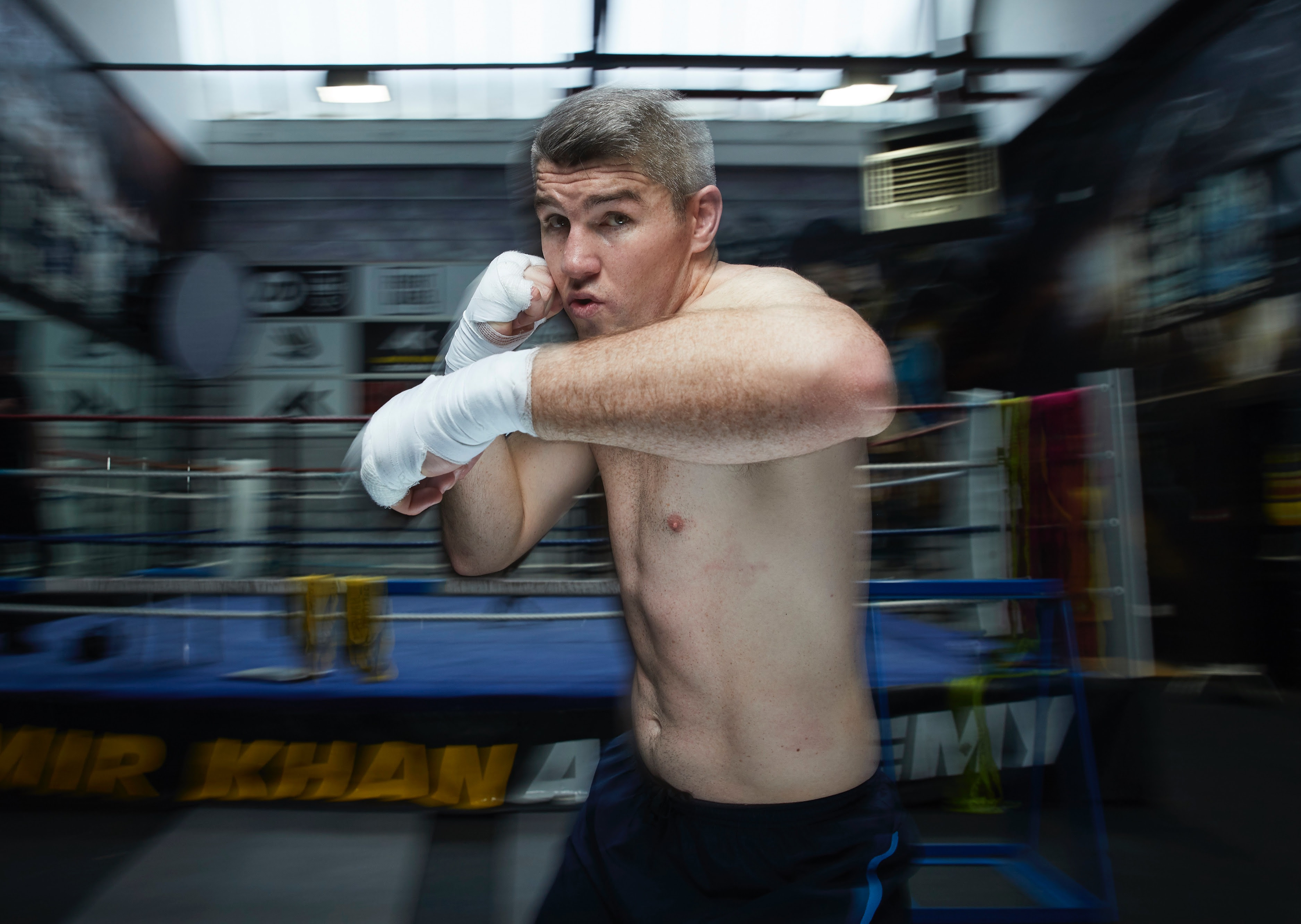 Friday night provides Kurbanov with a chance at some minor silverware and a chance for great exposure on a global scale with the bout being televised on ESPN +. An opportunity that Kurbanov is determined to not pass him by.
"I had a lot of chances to box for an interim title or to become the number one contender in the rankings. However, for one reason or another it never worked out.
"I won't let this chance slip by me. I'm preparing in a way that allows me to avoid any injuries and approach the fight in top fighting shape. The fight against Smith is an opportunity to get a world title shot.
"This fight will open a lot of doors. It will give me a chance to fight for the world title. Maybe I will be able to fight Tim Tszyu or Jaime Munguia, both of them are on my radar!
"I would also like to fight Charlo, Castano and other elite boxers. I want to reach the top and stay at that level for a long time."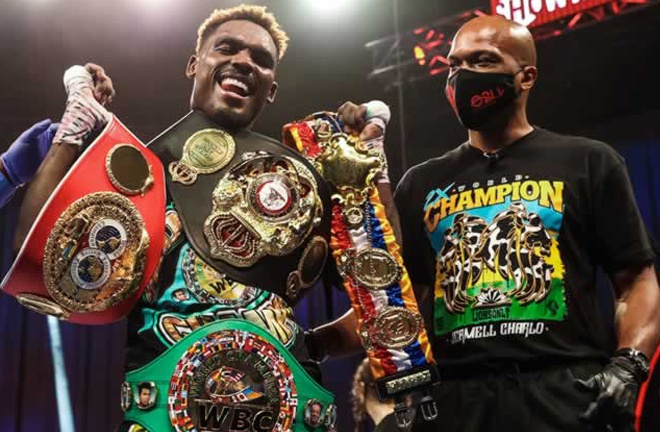 Hailing from a region that has an extensive combat sports background, Magomed grew up in the village of Pervomaiskoe, Dagestan. He was taken to the boxing gym at just 12-years-old by his Uncle and has not looked back since.
Now residing in Ekaterinburg, it appears his professional boxing backroom staff and facilities are arranged in a way that will give 'The Black Lion' every chance to bring home some new jewellery.
"I'm training in my hometown, Ekaterinburg, in the RCC gym. Here I have everything that I need. My team consists of everyone in the gym. My coach, Mekhakin Soburov, Grigory Komlev and David Seberikyan. We work very well together, we trust each other and work towards the same goal. Our goal is to become a world champion.
"The preparations for Liam Smith are going well, we are doing everything we can to ensure my victory. The sparring sessions are going well. I'm sure that everything will work out."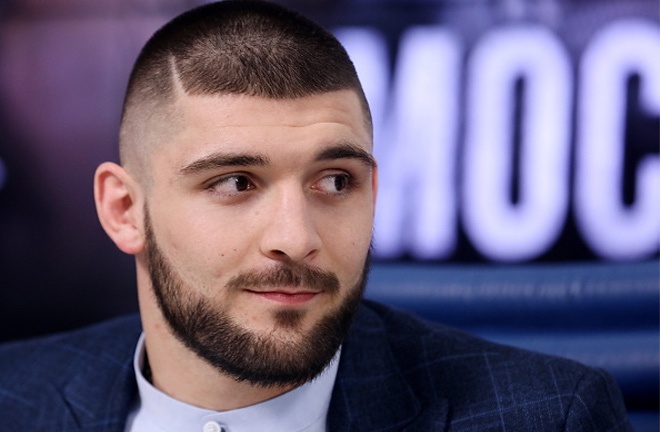 In regards to the upcoming bout with Smith, I asked if preparations had been altered to deal with his first British opponent.
"Nothing specific, Smith is just another opponent. We take all preparations seriously though, I always try to push myself and do better than before. I need to be ready for 12 rounds of non-stop action."
With Friday's WBO International title fight ready to be broadcast worldwide, Kurbanov's profile and boxing ability will be advertised to the whole industry who has anything to do with the 154 pound division.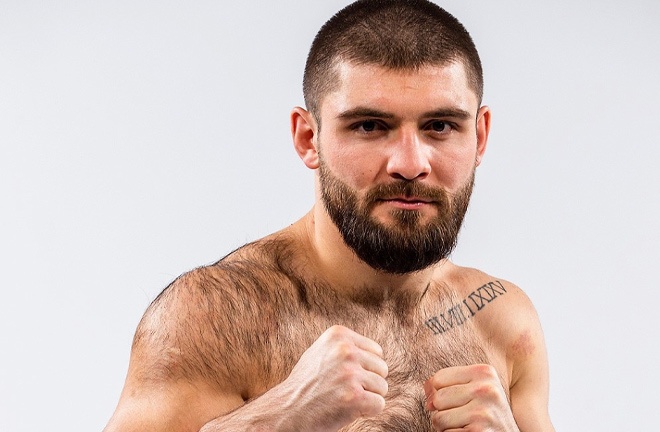 Magomed Kurbanov has only ever fought in his native Russia, when I popped the question, 'do you have plans to fight abroad?' His response was not the usual from a very usual question.
"Yes, I've only fought in Russia, but most of American fighters only fight in USA whilst the English fight in England. I don't really get the question as the ring is the same everywhere – in USA or in Africa.
"It doesn't make a difference where I box. I would gladly box in USA, England and other countries."