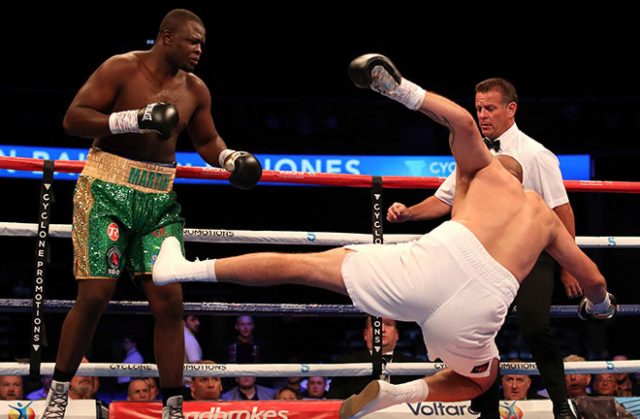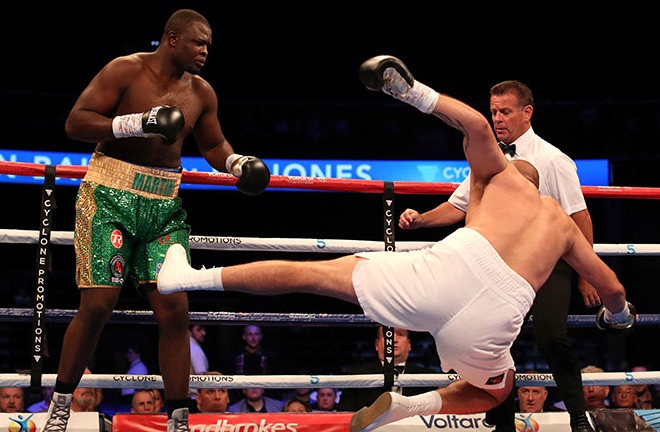 "I know his weakness, but I can't reveal it, that's my secret weapon!"
Martin Bakole is looking to claim his fifth consecutive win since his sole defeat to Michael Hunter back in 2018, against another 'Bounty' Hunter victim Sergey Kuzmin.
Bakole confesses to proboxing-fans.com that he plans to "smash" the Russian on December 12, before rematching his conquerer. 
"[Kuzmin] needs to train hard," Bakole told proboxing-fans.com.
"He needs to move a lot because if he doesn't move and keeps fighting like he did against Michael Hunter I will smash him and give him a hard time, because I have speed and reach, I can keep him from a distance.
"I am good on the inside as well so he must be ready for everything. 
"The fight I saw he is not moving, he only comes forward, I come forward as well so it will be a big fight, a good fight, people will enjoy it."
Kuzmin lasted the distance dropping an unanimous decision to the American Hunter whilst Bakole was stopped in the tenth round. It is not a comparison the Scotland-based heavyweight is reading too much into.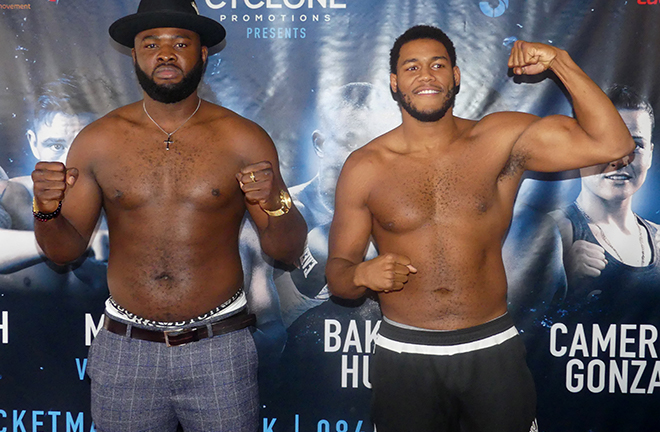 Bakole cannot fathom why Hunter claims to be avoided after the 27-year-old reached out to the Vegas man and is yet to hear back on his offer.
"We both lost to Michael Hunter, he stopped me in round ten and with Kuzmin he went the distance," Bakole added.
"I was not 100% in my mind that night [I lost to Hunter] but what happened, happened and he won his fight. I'm looking forward to after winning this fight to rematch him."
"Of course, 100% I am happy to take him [on] again. I sent him a message but he never answered back. He said he's an avoided man he is avoiding me too, so after this fight why not fight me again. Why not have a rematch.
"I know next time I stop him. I made a big mistake last time, I learned a lot."
12 months of inactivity and not hearing the final bell for three years may take its toll on a fighter, but it's not something that worries Bakole as he knows it is part and parcel of being a boxer. Staying ready is what he does.
"It's been one year since I have been in the ring now but it's not my fault it's because of COVID-19, I was supposed to fight Kuzmin before but the fight fell through. This is my job so I will be ready for anytime no matter if [I hadn't fought for] one year or two years. 
"My one year [of inactivity] was not sitting at home, eating, I was in the gym training all year. I am looking forward to this fight.
"This fight means a lot to me."
Whilst in the gym Bakole has travelled the UK providing top sparring for two of British boxing's brightest heavyweight stars who are set to collide this weekend, Daniel Dubois and Joe Joyce.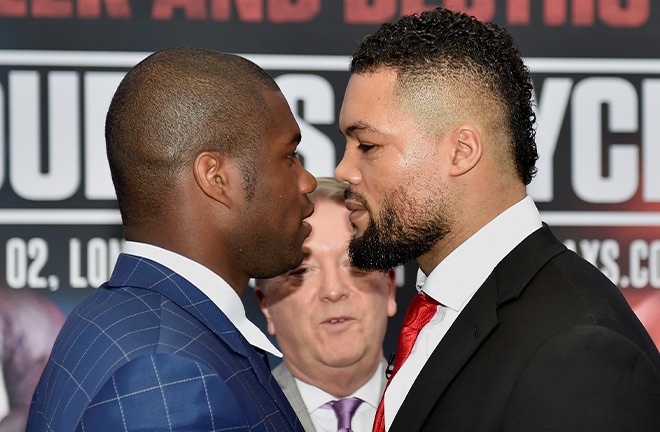 Although sitting firmly on the fence, so much so he must have splinters, Bakole did confirm the fans are indeed in for a treat.
"Joe Joyce vs [Daniel] Dubois is a good fight, a good fight. I've sparred both of them, it's a 50/50 for me. The best must win. It's power vs power.
"It can happen, Dubois can stop him but Joe Joyce has got a little bit more experience than Dubois. They are both working hard, one will surprise everyone."
Finally, focus switched back to Sergey Kuzmin and December 12th, not a man to be deterred from the assignment at hand.
"I will outbox him for ten rounds, I can stop him but I am going to box him. I'm going to school him.
"I'm going to teach him how to box, I will smash him bad. If you have a big heart you will get punishment."