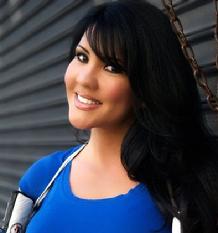 This summer, two legends in women's boxing will square off for the second time as Christy Martin and Mia St. John finally get in the ring for their rematch against one another. Recently, I spoke with Mia as she prepares for her bout to ask her about her expectations from the fight, what else she has been up to, and what she thinks about everything ranging from the state of the women's game, to women's boxing being in the Olympics, and much more. Take a look right here with this special exclusive interview with Mia St. John.
Your rematch against Christy Martin is set for June 19th. Tell us a bit about how this fight got put together, and what made now the time to get it done.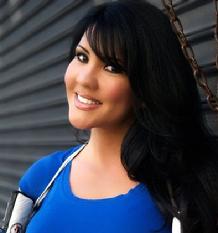 Mia: We've been trying to put this fight together for 9 years! With a bad economy and MMA taking over the networks, it's been very difficult. Christy and I weren't willing to settle, we knew our fight was still worth something. We're still the only mainstream female boxers, besides Laila Ali.
By the time the fight comes around you will have been inactive for over a year and a half. This is a big challenge to take on that kind of layoff, so what makes you confident you'll succeed, and how will you cope with that inactivity or rust factor?
Mia: It's a lot of time for me because I'm used to being very active, but it's not a lot of time for most fighters. I spar a lot so that should help and I trust that once I walk through those ropes, the crowd will fuel me as always.
You've won three of your last five fights, but dating back to your 2005 fight against Holly Holm, you're 4-6. What will you do to come out ahead against Christy Martin?
Mia: I took on very tough competition in their hometowns and girls that were a lot younger than me. I'm fighting someone that is my age and has been fighting for as long as I have, so it's pretty even. I will come out ahead because I will outsmart her. After all these years, she will still underestimate me. Guaranteed!
How do you respond to somebody who says you're just a name opponent for Christy to get her 50th win against?
Mia: That's just laughable. She's a name opponent for ME to retire with a win!
As a former (and now future) opponent, how did you react to the news about Martin's personal circumstances and the ordeal trauma she went through?
Mia: Sad, shocking… I'm not shocked she's gay, just shocked that Jim was so mentally unstable. I'm sad that our society is still so homophobic that she felt she had to live all those years in hiding. I'm just glad she's happy now.
You've been fighting professionally since 1997, so it's been 15 years. How much longer will you continue to fight, and is there any way this is your last fight?
Mia: I have to fight Christy one more time after this! We have to do the rubber match! Other than that, I'm done. I've lived out dream and it was a hell of a ride.
Any future plans to get back into MMA after you made your debut several years ago?
Mia: NO! Maybe if were 10 years younger (laughs).
Who do you think the best woman's boxer in the world is right now?
Mia: I still think Holly Holm.
Why do you think the popularity of women's boxing waned off after it started to pick up steam in the 1990s?
Mia: I think we were a novelty and our time in the limelight was always going to be short lived. The public has a very short attention span. We see that with anything, reality shows, pop stars, etc… You just have to be smart enough to parlay it into something with a longer life span. People criticized me for putting out a book, dvd's, endorsements, etc… But it was just smart business sense. I'm a business woman.
Do you have any recommendations to get the sport going again?
Mia: The public has to demand it. The promoters will promote want the public wants. Promoters are in the business of making money so if they can make money, trust me, they will do it.
What do you think about women's boxing being a part of the 2012 Olympics, and did you have any thoughts on the controversy surrounding whether or not women would be required to wear skirts?
Mia: I think this is great. I'm a big fan of the amateurs. Demanding the woman wear skirts is chauvinistic and I find it appalling that they could try to get away with that.
You have your own nonprofit, the Mia St. John Foundation, and you take part with numerous other charities and causes. What's your ultimate goal with your efforts there, and is that the real focus of your life right now?
Mia: That is definitely my focus. I believe boxing was simply a vehicle for me to achieve a greater purpose in life. I want to be an example for kids all over the world. I want them to know that they can be and do anything if they envision it and believe it. You can find more information on my nonprofit by visiting www.miastjohnfoundation.org
What can fans expect to see from you and your fight against Martin in June?
Mia: Wearing the WBC belt around my waist by the end of the 10th round.
Thanks Mia!