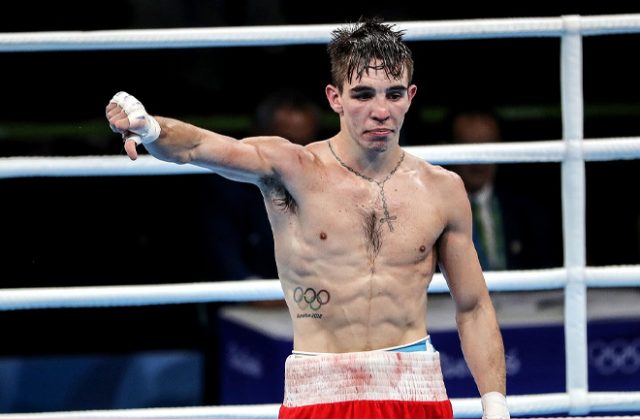 "These are one of those moments along with September 11th, the tsunami, along with those kinds of lines where you remember where you are and what you're doing. This is a more prolonged kind of thing so it is going to have an effect of that nature."
Covid-19 has put the boxing world to a standstill. With fights postponed globally, it has affected many leaving them without pay packets for the foreseeable future.
Michael 'Mick' Conlan was due to fight on St Patrick's Day, as he has done each year since turning professional, at Madison Square Garden but this year it wasn't to be.
"I should've been boxing on Tuesday night, [March 17] unfortunately due to this madness that's happening it was off.
"I was obviously devastated for the fans who had their flights and hotels and not getting their boxing on St Patrick's Day this year.
"It's a hard one to take. For this to happen this year, it's shit.
"But, there are bigger things at play here and there are bigger problems in the world, I can't really complain."
It came as a blow to Conlan who relishes the opportunity to headline 'The Garden' each year, on a special day for Ireland, as he has done since his debut bout in the same arena on the same day in 2017.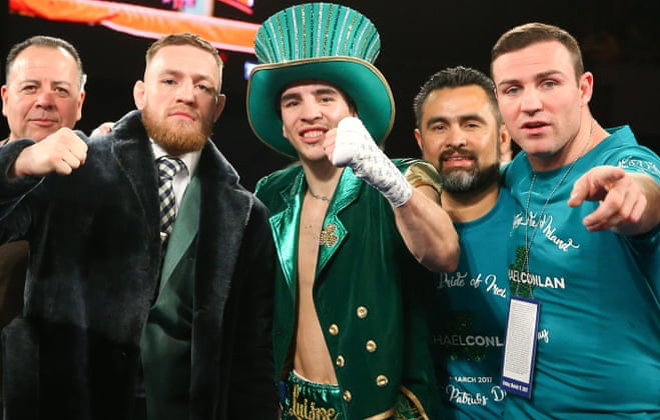 "Being able to box at The Garden on St Patrick's Day, as I have done every year, is a dream come true.
"It's unbelievable and I'm very, very grateful about.
"It's something I look forward to all year. The atmosphere, the feeling, the history especially on Patrick's Day, it's very special."
Having had his last bout in December, in the same venue, the Irishman put to bed any doubts from his past. Closing the chapter concerning Vladimir Nikitin and his controversial loss at the Rio 2016 Olympic Games.
"It's fantastic, it's great, just to put it to bed. I never had anything personal against Vladimir Nikitin.
"We'd met years before in the amateurs and years after in the pros both being on the cards a few times.
"He always says hello, always shakes my hand, he's a pleasant guy and he even writes on my posts on Instagram."
With the history and controversy between the two, it wasn't a friendship that Mick was looking for, it was revenge.
Since avenging the amateur defeat it is the end of the story between the pair and Conlan hopes that no more of the past will be spoken of.
"I thought I hate you, stop trying to be nice, it was hard but it was just since I've turned pro, people just talked about that fight and what happened when it happened.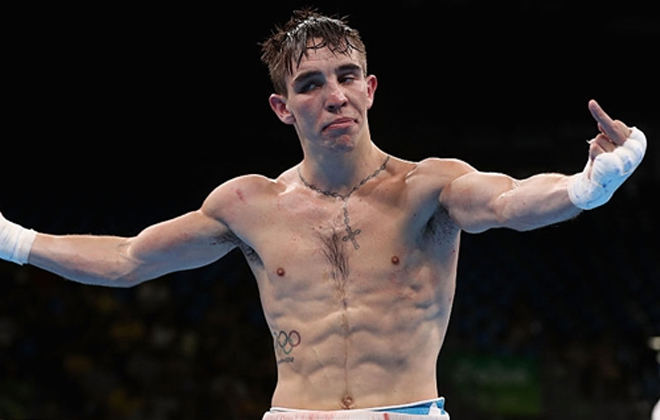 "I'm just glad now we can move on and don't need to speak about it any more.
"I don't mind talking about flipping the bird because people will always remember me for that and that's kind of what shot me around the world."
A frustrating turn of events for Conlan. After completing a ten-week training camp there was no fight, no special night and no paycheque.
"It's horrible. How do you tell someone to go and work for ten weeks and not get paid for it? I didn't get paid, nobody on the card would've got paid either because no one weighed in.
"When you weigh in you get a percentage of the fights called off but, you don't weigh in you don't get paid. Unfortunately, none of us got paid. It's horrible, it's a horrible feeling."
However, it's the small hall fighters and people in other lines of work who Conlan feels bad for. The ones who are suffering or will encounter sufferings due to this torrid time.
"I'm fortunate enough where I'm not solely dependent on fight-by-fight to get by but many, many fighters are.
"Small hall fighters are and that's why I can't begin to complain because there are people worse off than me. If I complain then I look like a bitch.
"Hopefully, this blows over quicker than expected so we can get back to business. My heart goes out to the guys living cheque-by-cheque.
"It's their livelihood, the only way to pay their mortgage, to pay their rent. They get by in day to day life. It's a horrible situation.
"There are people in other jobs that are feeling the exact same thing."
Amongst the postponements of fights, it was also announced that drug testing within the sport would also come to a standstill. A bewildered Conlan had plenty to say on this topic.
"In my opinion, boxing is littered with drug cheats from the bottom to the very top. I could never, ever consider it.
"I couldn't live with myself as one of these guys, a lot of world champions,
"I don't know any personally but I have my opinions and I'll keep them to myself on who I think.
"I have too much integrity for any bullshit or wrongdoing. I'm a very straight person when it comes to anything like that.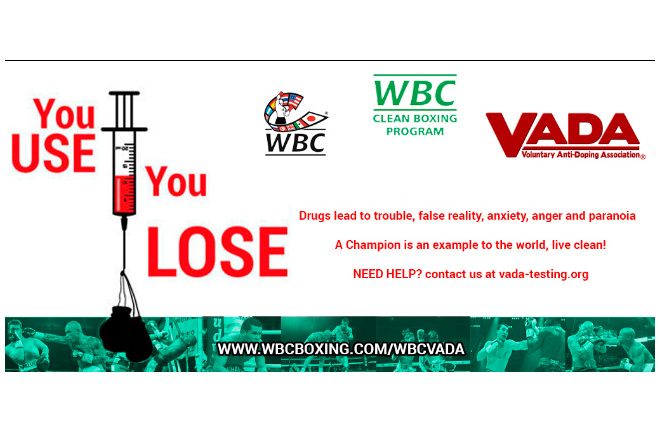 "For me knowing the number of people that are doping in this sport it's scary, especially now I have a family, it's not fair.
"People are probably thinking well if this other guy is doing it I should be doing it. You can't think like that. That's not how you should think.
"The world we live in people want to get any extra help that they can and that's doping. It's disgusting.
"There's not enough policing on it, I believe promoters should get their fighters tested because at the end of the day there are lives on the line.
"It's not like you're running a 100-metre sprint, you're going in there to knock lumps out of each other."
After the Prime Minister advised the UK to stay home and self-isolate the boxing community have been hooked on the eWorld Boxing Super Series, who are running a virtual tournament with some of the greatest heavyweights ever seen, including Muhammad Ali, Joe Frazier and George Foreman amongst others.
Conlan feels it's the right time for EA Sports to bring back 'Fight Night,' as boxing is on a worldwide high right now.
"Oh, it would be unbelievable. I'd love it to be back! What a game. Unbelievable.
"That was my years growing up on the PlayStation or Xbox, my and my brothers we would always play Fight Night against each other.
"I've got to be honest. I was a bad loser, my little brother probably took the PlayStation controller to the head a few times when he beat me.
"It was such a good game there was Pacquiao on it, I would love it to come back and if it does then fantastic. I hope it does, do I see it coming back? I don't think so but, at this moment in time where boxing is at and how high profile it is there's no reason why it shouldn't come back."
However, 'Fight Night' is little more than a dream right now. In a lockdown, we have had boxers share their box set recommendations for binging and Mick has been channelling his inner Mary Berry.
"It's slowing things down. Being around my family, doing things with my family which usually I don't have time to do.
"I've been baking, I'll be honest the picture of the cheesecake I put up was the first thing I ever baked, and it tasted unbelievable. I want to do more and more now.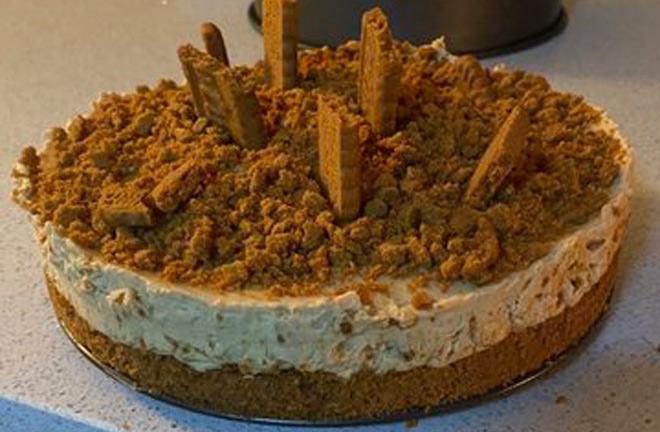 "I'll be doing some more baking, spending time with the kids playing, going on walks and stuff.
"I suppose this could be a thing from a higher power, God or whatever you believe in.
"It's kind of healing the world, it's stopping the pollution because everything has come to a stop."
The Irish Featherweight is looking at the positive side of things and does see a silver lining once this pandemic dies down.
"It's all back to basics, back to family all pulling together.
"It's the manner that we live in, the speed that we live, we don't get to sit back and enjoy it, I've enjoyed it so far.
"The missus isn't doing my head in too much yet but, after a while, it's inevitable.
"It'll be great for kids, it'll be great for families to connect again.
"In this day and age we live on our phones, we live on social media and it's completely wrong and I'm at fault for it as much as anybody. It's something that bothers me and really annoys me.
"People will reconnect again. I'm stuck on the old school roots.
"I think it'll have a very positive effect on the younger generation.
"Like myself and you, people of our age it will have a positive effect."
In a recent interview Shakur Stevenson, the WBO Featherweight world champion, had expressed his feelings that Top Rank, the promoter they share, is moving the two at different speeds to avoid the pair clashing.
Conlan doesn't care too much for Stevenson's thoughts and entrusts his management team and his promotional team, Top Rank, are doing the right thing for him.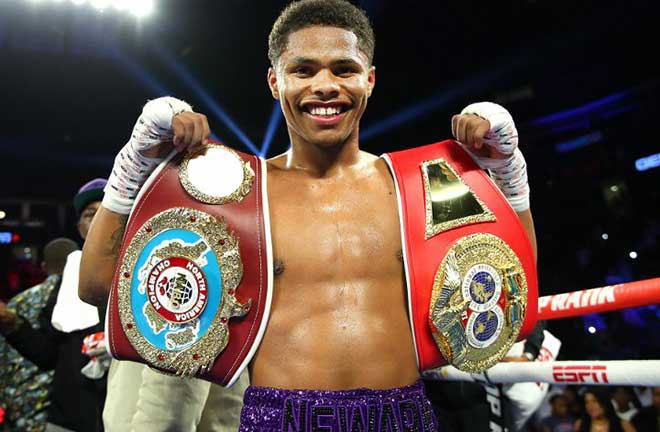 "I know I'm moving at my own pace. Whatever he believes I'm unsure but I know that the steps ahead of me are made by my team, manager and my brother, along with Top Rank's promotional team.
"My team will move at the pace we're moving at. We're not in a race with no one, not trying to compete with no one in terms of trying to win anything as quick as possible.
"What we're doing is taking the right tests and putting the money in the bank. At the end of the day, it's all about the money.
"What's life with just belts, it's not going to put bread on the table."
One other man behind the progression of Michael Conlan is a highly regarded trainer, Adam Booth. A man who Mick describes as more than just a coach.
"He's fantastic. Such a knowledgeable man. A great human being.
"He's someone I like being around, someone I learn from, he's not just a coach he's much more than that. He's a mentor, a role model."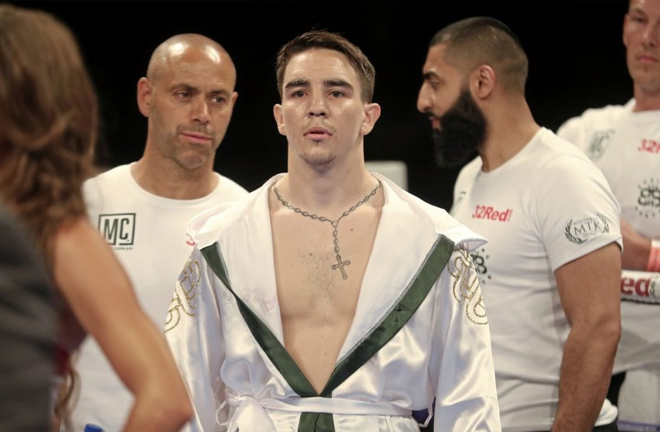 In an interview with Pro Boxing Fans earlier this year, Adam Booth revealed the plan was for a world title shot this year.
"I believe once we get this one over we'll be fighting for a world title next.
"But, I know I'll be world champion this year, Coronavirus might be trying to put a stop to that.
"I've said many times now it doesn't matter which world champion I fight but I know whether it's this fight, the next fight or the following one it doesn't matter who it's against whether it's Warrington, Shakur, Russell or Xu Can.
"I'm in a high position with every governing body so it doesn't matter which one it is as long as I get my opportunity I know I'll grab it with both hands and I'll be world champion."