Ireland-based Cuban, Mike Perez is a man of huge potential but at 35-years-old and over two years inactive will his talent go wasted?
With a brief scan of his record, losses against Alexander Povetkin, Bryant Jennings and Mairis Breidis and a draw with Carlos Takam it would seem Perez just couldn't do it at the highest levels.
But, the Cuban is much more than his record appears. A supreme talent wasted for years at heavyweight on the small hall scene.
Perez found himself fighting mostly in Ireland with a trilogy of fights at Alexandra Palace and even boxing at the famous York Hall in Bethnal Green.
A two-year hiatus from the sport between 2015-2017 saw Mike return to the ring in phenomenal shape, hitting the scales as a cruiserweight.
The 35-year-old was last seen in the ring October 2018 winning the vacant World Boxing Association Fedelatin Cruiserweight title against, then 18-1, Keith Tapia.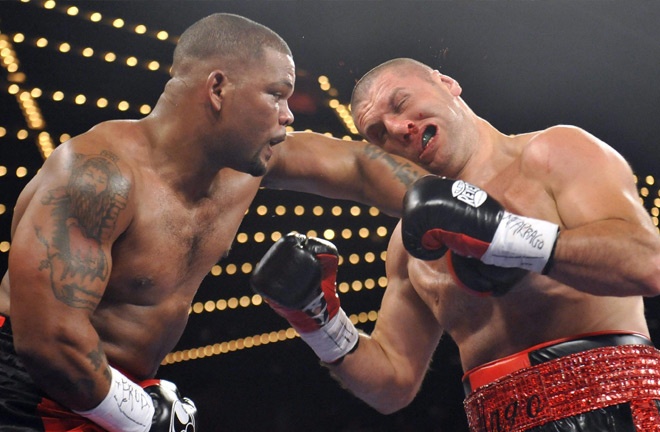 The cruiserweight has recently joined forces with Legacy Management in a bid to return to the ring for another run at a world title.
"I have been contacting a lot of people for work for the last three years," Perez told proboxing-fans.com.
"Most people came back to me with a excuses like, 'you're Cuban', 'you don't sell no tickets', 'you're kind of old right now.'
"I saw a post on Instagram through a friend of mine and I saw this company. I never met the guy personally but I knew he was having the same kind of problems as me, not getting much fights and stuff like that.
View this post on Instagram
"So I just decided to contact them and it took about a day or two and I thought they wouldn't come back to me but they did come back to me, man.
"From then on I have had no complaints, I'm really happy. It was a very, very good move"
Speaking to Legacy Management they outlined the plans they have for Perez:
"Firstly, the short term, mid term and long term plans are all different," Legacy revealed to proboxing-fans.com.
"Short term is that we want Mike to come to Germany because we are in Germany and we have some possibilities to prepare. He is in good shape right now, he's not hiding that he's sharing it on Instagram everyday, he's in good shape.
View this post on Instagram
"We just want to get him into Germany to start specific boxing training again, to have sparring and different things.
"So after the preparation we will first have one or two fights in Europe and then the next step is that we are planning on moving Legacy [Management] to Dubai.
"We are planning a big training camp with all our fighters. We will fly in some trainers, I am not able to say their names now but some big trainers from the United States will join also."
Check out the full interview with Mike Perez and Legacy Management below: