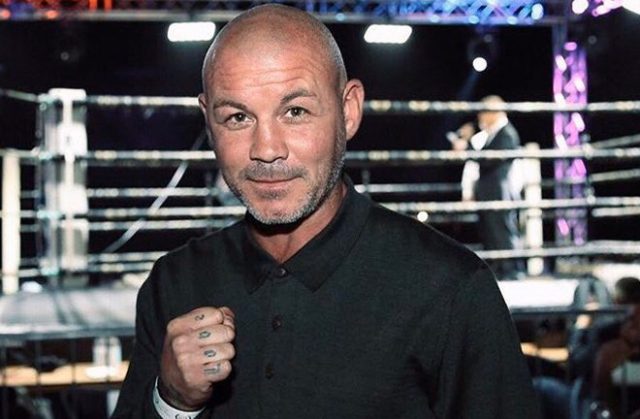 "I think he got pissed over there then he lumped a copper, as I believe. That blew out then Frank Warren called and I met him down in the Docklands and he said 'what do you want to do, still fight?'
"I said 'well, fuck me I still got a mortgage, I still got bills to pay so I got to fight, yeah!' So, we got an eight-rounder and just went through the motions and got me some money to get by."
It would be fair to say Nicky Cook's first World title shot didn't go as planned. Scheduled to face Scotland's Scott Harrison but it would be Scott's misdemeanours that would see him standing in front of a very different judge.
"Massively, massively [disappointed]. I remember going to Frank Warren to sign a deal for that fight. I must have lost about 20 grand on a training camp. I was going to get paid 75 [thousand pounds] for it, so I paid for my camp, all my sparring partners for a month over in Tenerife, it might have even been longer.
"Literally, I flew back a week before the fight and I think it was the day before the weigh-in I was getting phone calls at two o'clock, three o'clock in the morning from my family.
"My uncle called me and I thought something's going on here. I answered the phone and he said 'have you seen Sky Sports News?' I said 'no, what's happening?!' My uncle said 'just go and switch it on, boy.' So I switched it on and it was all over fucking Sky Sports News that he'd been nicked."
'Cookie' feels he was naturally talented when it came to the fistic sport. Like many boys, it was football that became his first love but once he started punching Nicky was hooked. The drug of boxing had claimed its latest victim.
"It was my elder brother, Paul, he started boxing. I was a footballer, he kept saying to me 'come on Nick, come to the gym!' I would say 'leave it out, I'm a footballer.' It was over a year before I went to the gym, this was at 11-years-old. I went down to Barking ABC and the rest is history.
"From the start, definitely from the start [I knew I was good]. As soon as I went to the gym I was hooked on it. I had something there, I believe there are kids who have to work on it and there are kids who have a natural ability. I just had that natural thing."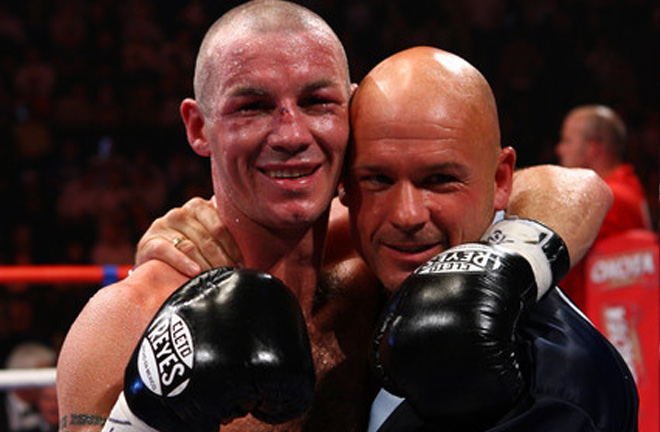 Every young boxer's dream is to become a World champion. Cook missed out on his first opportunity through no fault of his own but his next chance of world glory was just around the corner. Now 27-0 Nicky was facing Steve Luevano for the vacant WBO World Featherweight title.
The Londoner had lost the bout before he had even stepped into the ring. Cook was defeated by the scales. A brave but weak and dehydrated Nicky made it to the 11th round but couldn't make it to the final bell.
"Featherweight was getting harder and harder. As British, Commonwealth and European champion I was getting around it but at World title level at nine stone you just have got to have the whole package. You've got to have the strength, the speed, you got to have everything. I found out being drained at the weight of nine stone.
"At British, Commonwealth and European level, I was winning all the time. I was so far ahead of people at the time I would win on points even after losing the last three rounds because I was drained at nine stone."
Albeit drained and exposed it was Cook's bravery against Luevano that saw him earn his next World championship bout. Adding the knowledge of the levels between domestic to world level to his arsenal which was already consisting of natural ability and a heart.
"I remember having a break off from boxing for a month or two, and I remember to this day I was fishing and I got a phone call from Frank Warren saying 'you won a lot of friends over in that fight with the way you kept getting up and fighting on. I believe you're fighting at the wrong weight so step up to Super-Feather and I promise I will get you another World title fight.' At the time I slept on it and within a month I got the fight against Alex Arthur.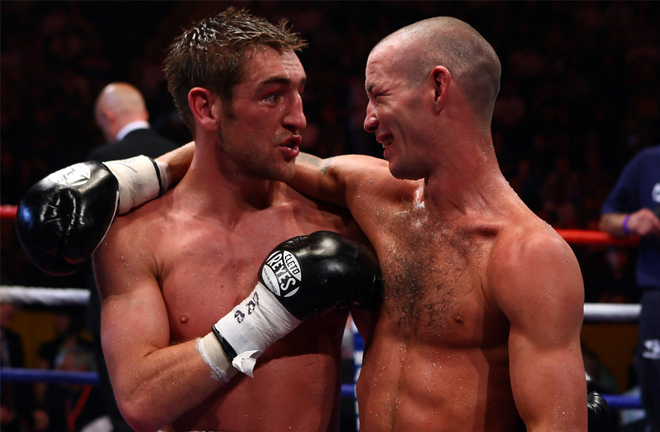 "On paper, everyone was saying he'll be too strong. He was a big Super-Feather coming down and I was going up to Super-Feather and even though it was still a struggle to make the weight I made it a lot more comfortable than I did nine stone."
Finally, the accolade 'Cookie' had been waiting for. Champion of the world. By mysterious fate, it was another Scotsman who was in the opposing corner, this time the opponent made it into the ring, Alex Arthur. Everything just clicked and went right for Nicky leading up to this bout in September 2008.
"It's like every Christmas rolled into one, that's what you work for as a fighter. From a kid as an amateur going to England fights, turning pro, learning your craft. That's what it's all about when you become a boxer is to become a [World] champion.
"The training went brilliant, the camp was over in Tenerife for three to four weeks. Everything went plain sailing and I ended up winning the fight. I always said I would be just as strong if not stronger than Alex Arthur at that weight and I proved it. I boxed a clever fight and won it."
According to Cook's Wikipedia page, it states that; "After the fight, Arthur claimed he had been 'robbed' and also alleged that Cook had gone up to him after the fight and said 'You're a great champion, you won the fight well done' thus compounding his sense of shock when the verdict was announced." Which Nicky rebuffed.
"Na, na, na, never. I don't know where that's come from. I knew I won that comfortably in the fight. I thought I was about six rounds up. I believe if I pushed it I could've got him out of there. But, we had a plan for the fight and I stuck to the plan. I was boxing well, pressing him and it paid off."
In his first defence of the World title, he sought after for so long, it was all over. Roman Martinez of Puerto Rico was the new champion and 'Cookie' had crumbled.
"I was the champion. I had 10 seconds left in the round he [the referee] could've at least, as the champion on home turf, give me that ten seconds. But, he didn't and he felt the right decision was to stop it, he thought I was hurt. I didn't think I was hurt as much as he did but then again my dad said 'Nick, fair play it was a world-class shot and that's boxing.'
"I was ahead on the scorecards, I had Martinez hurt in the first, down in the second round and I just got cocky, got relaxed. I put my hands down low, I remember the fight, I threw out a relaxed jab he slipped and came up with a brilliant uppercut and that was the end. It was a world-class shot and a very expensive lesson."
With one eye on retirement and an absence from the ring for more than two years the temptress that is boxing had cast her line once more and caught Nicky Cook for one last dance.
"Yeah, yes, yes. [I do regret it], it is horrible to come out of your career after that but I made the decision.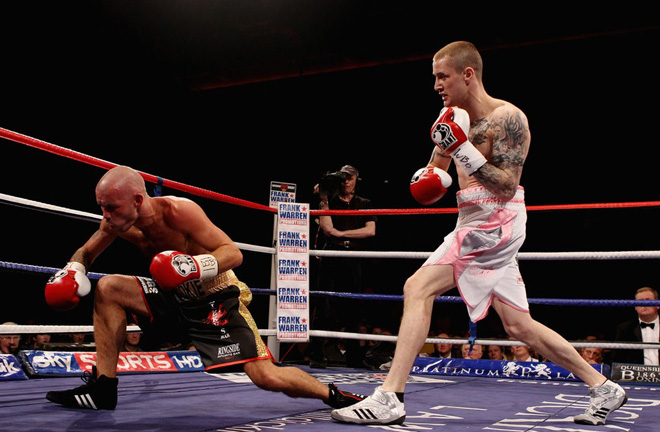 "I was semi-retired by then, I'd had enough, then when I was living in Tenerife Dean Powell rang me up one day and said; 'Listen, I can see you're still in shape how do you feel coming back and fighting Ricky Burns?' Now, at the time we had a bar and that wasn't doing too well so I thought I'll just have another [fight].
"I thought if I make the weight I will grab the money. I trained for it and did the best I could and it was sod's law he hit me around the back and slipped a disc."
Finally released from the clutches of boxing Nicky is one of the few to escape relatively unscathed and has no plans to go back in any other capacity but as a supporter of pugilism.
"I got a licence to train fighters but at this stage of my life, I am quite happy to stay away from boxing. I keep my interest in boxing with my dad and his fighters, Mark Little [who is trained by Paul Cook] but never say never but at the moment we got a painting and decorating firm and I'm just concentrating on that."
Comments
comments