"I posted a screenshot that he was following me, I tagged his name [in the post] and he DM'ed [direct messaged] me. That's how we started talking, he asked me if I was turning pro soon and I told him I was going to wait."
Raymond Ford turned professional with Matchroom USA but his initial approach was quite unusual. Since linking up with Eddie Hearn via Instagram it has been a match made in heaven for 'Savage'.
Ford is currently eight fights into his professional career holding a perfect undefeated record as he heads into his ninth bout on the undercard to Roman 'Chocolatito' Gonzalez vs Juan Fransisco Estrada.
Reflecting on his short career thus far Raymond feels there is much to improve on and is left a little disappointed with his early performances, but is happy with the progress he is making regardless.
"I know that I'm better [than I have shown], like I can do a lot more. As of right now I feel it's cool, I'm moving the right way," Ford told proboxing-fans.com.
"Now I've got an undefeated fighter that I'm about to go up against so I feel like it's just getting me closer to being that world champion that I know I'm going to be."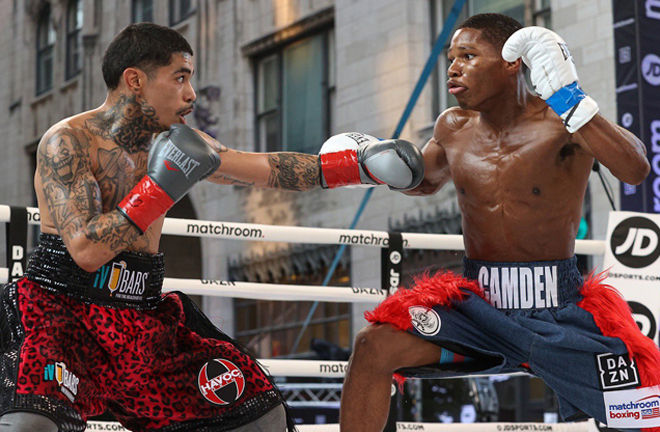 It is refreshing to see a young man eager to improve on victories rather than settling for the wins. Nicknamed, 'Savage' the 21-year-old wants to bring the audience entertainment.
"The fights that I didn't get the knockouts in, I feel like I could've done way more than I was doing.
"That's why I liked my last two fights, I pretty much did just leave it all out there in the ring.
"I tried to get in there and start fast and early just so I can break my opponents mentally.
"That's what brings fans, that's what makes them tune in to me, getting knockouts. Especially early on in my career nobody wants to see me go the distance with these guys. That's why I look forward to getting stoppages!"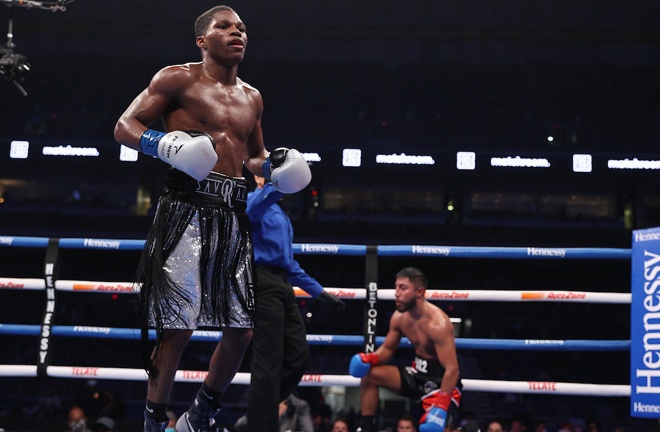 Aaron Perez is the next opponent who Ford will be trying to force an early victory upon.
Perez also holds a perfect professional record with 10 victories stopping six men inside the distance. This is the toughest test in Ford's career on paper. Perez enters the ring somewhat an unknown quantity.
"I've never heard of him. In December they brought him up, I was meant to fight him in December but I don't know what happened. That was the first time I heard about him.
"There's not really much footage of him but I've seen little clips of him and that's all I need to see."
Whilst knockouts are exciting to watch and generate a mass of hype around a prospect there are opponents who will seemingly have 'granite chins', everybody needs a Plan B, something the featherweight has accumulated whilst sparring Shakur Stevenson.
"[I learnt] to stay calm, relaxed and patient in there. With Shakur you can't get too excited, or just start throwing any punches because he's going to make you pay for it. You just got to be smart in there at all times especially dealing with somebody like him.
"So when I'll be going in there looking for the knockouts if it's not going my way I know I can change it up and just put it in cruise control, take it the distance and box smart."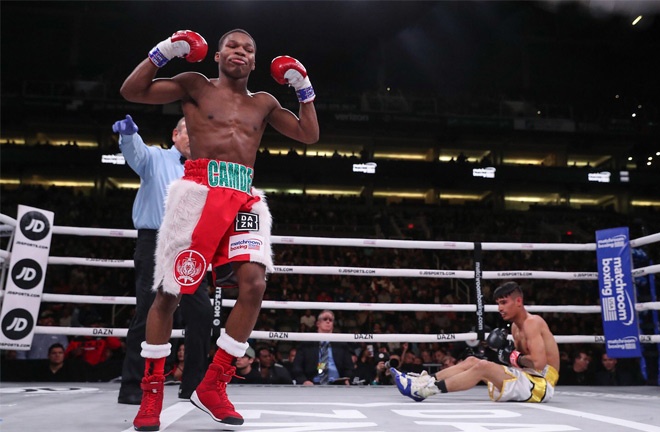 The Coronavirus pandemic put a hiatus upon many careers in 2020, but Ford was fortunate enough to fight three times last year and in 2021 he hopes to double that and win some gold.
"At least five or six times, I'm cool with that.
"I would like to get the WBC Youth [world championship], or an interim title. Just something around my waist until I get the actual world title."
If Raymond gets his wish he could be 14-0 by the start of 2022 and that is when he plans on becoming featherweight champion of the world.
"I will be looking for a world title by no later than the beginning of next year. I want to be 22 and be a world champion, before I'm 23 and I turn 22 on March 16 so before March 16 next year I want to have a world title."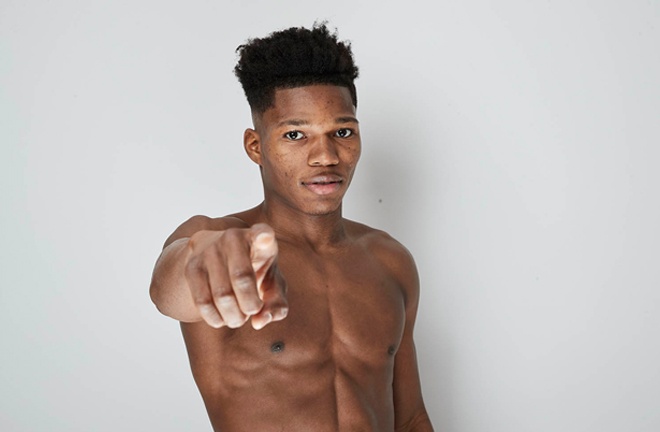 The motivation for Ford is clear, a tough road to take but one worth taking.
"For me it's about my legacy, I want to be a legend in this sport.
"I want to be great in this sport, it's not just about money for me."
Check out the full interview with Raymond 'Savage' Ford below: