"Do you know what impressed me? That I could do what I like. I loved to fight. And the only sport where this could be done legally was boxing."
A proud man started out as an insecure child who felt he was "ugly" found alcohol at a young age. Once the bottom of the bottle was dry it was sniffing glue that gave this boy a new high. But all highs come to an end and that's when you hit a low. This is the story of Ruslan Provodnikov.
"My parents worked together at a fish factory, then dad got a job as a car mechanic. Now, many of the guys I grew up with were drunk or went to jail. I tried alcohol early, I sniffed glue. In childhood, I remember, I envied classmates [because] girls were friends with them, but not with me. 'Why am I so ugly?'" Ruslan would ask himself,  "I'm Mansi, a representative of the small peoples of the north, we have a specific appearance"
School was a torrid time for Provodnikov; he had become a drinker, a drug abuser and a bully.
Boxing was his saviour. A sanctuary to release anger in a safe environment. Provodnikov no longer had to fight in school, he now had a pair of gloves, a gym and a coach to guide him. He never looked back.
"My father is tired of my fighting and skipping classes. My father took my hand, brought me to the boxing gym. and said: 'Take and do whatever you want with him.' From that day, my sports career began.
"I have the most vivid memory connected with boxing. When they put gloves on me! Do you know what impressed me? That I could do what I like. I loved to fight. And the only sport where this could be done legally was boxing."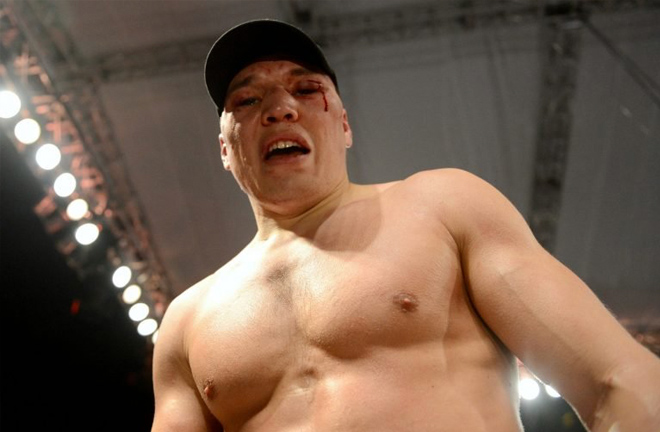 "When I first went to the competition, I was just in seventh heaven. I remember it well.
"At the age of 16, when I won the Russian championship for the first time and went as part of the Russian national youth team to the European Championship in Athens, in Greece, where I won [the] European.
Ruslan continued; "Imagine, I, a simple Berezovsky bully, the first time I went abroad and won the European! It seemed to me then that I was the navel of the earth. But you know, thank God, in boxing [, I was] very quickly lowered to the ground. At the first training camp, they hit me on the head so hard that I then lay in a hotel room and realised that I was a mortal person."
For the first time in his life, Ruslan felt like somebody. He could call himself a champion for the first time and it wouldn't be the last time he would be given that title.
Aside from living Stateside during his career, it is Berezovo that occupied Ruslan's youth, retirement and always his heart.
"Born and raised, lived and live, I will live and die – in the village of Berezovo, the best place on Earth.
"I was born and raised in a small village, wherein those days there were not even roads. There is no road to the village at all, I live on the peninsula. In the 80s-90s there was not even a gym, only one small gym. The only entertainment is fighting in the street. And I honestly loved this business, since, one might say, I lived on the street. I was very physically developed and I loved to fight. I fought almost every day, at every opportunity both at school and on the street."
From schoolyard scrapping to losing his first professional bout in Las Vegas. Fast forward 26 months the, then, 147-pounder cemented his name upon boxing folklore. An opportunity to win the WBO Welterweight World championship against Timothy Bradley Jr. Ruslan left the ring that evening in California losing the battle that had taken place but he was far from a loser.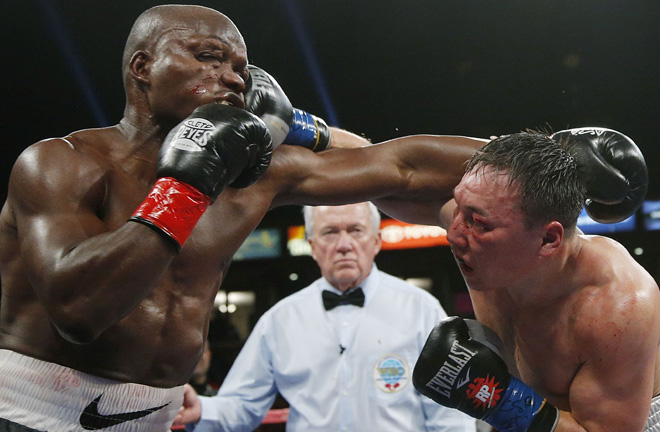 "Fights with the best make you the best.
"He turned into a professional in 2006, but only in 2013 became the world champion and held the best fight of the year. That is, for the first time in the history of professional boxing, the fight with Russian participation was recognised as the best. And only eight years after I switched to professionals, I got this right – to fight for the title of world champion.
"You have no idea how much I have gone through these eight years. Despair, at some points I did not believe that this would come true, that all this would take place. It seemed to me that this would never happen. But I got this chance and threw such a battle! Of course, I lost this fight, but it still made me recognisable."
The 2013 Fight of the Year, as voted by The Ring magazine and the Boxing Writers Association of America, will live in the memories and be rewatched for decades to come. 'The Siberian Rocky' really lived up to his nickname and is a man who looks back extremely proudly on his career. He once said "boxing saved my life", it didn't just save his life, it gave him a purpose, it created a legacy and most importantly it fulfilled Provodnikov and his ambitions.
"It is important to me that I am a guy from a small Siberian village. And he achieved all this. So everything in your life can be changed if you want.
"Everyone has their own way, but I fulfilled the goals that I had. I became the World champion and achieved what I wanted. Yes, perhaps I did not have huge ambitions, there were no global goals to become the best of the best. The goal was one, to feed the family. And I did it. Now boxing has faded into the background for me."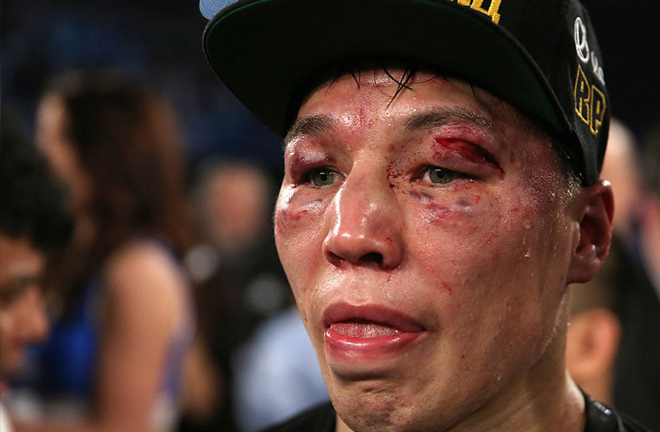 "I would not change anything. I am grateful for everything in my career and life, for the victories that I had, but I am more grateful for the defeats that I had since it was they that made me stronger and tempered my character."
Finally, Provodnikov added; "I try to devote all my free time to my family, on August 9, I had a son and I try to spend a lot of time with him and if to summarise everything, today I am absolutely happy."