Boxing in Spain has erupted in recent times following an almost desertion of the sport after Javier Castillejo's world championship exploits 14 years ago.
The likes of Kiko Martinez, Kerman Lejarraga and the return of 'Maravilla' have breathed much needed life into boxing for the holiday hotspot.
Powerhouse promotional outfit Matchroom Boxing have started to slowly set-up shop in Spain, with MGZ Promotions and Maravillabox Promotions churning out the shows in a fluid manner despite current stipulations around the globe.
But it is a man quietly going about his business, tucked away in the Cantabrian Mountains of Northern Spain leading the way for his country. Current EBU Super Welterweight champion, Sergio Garcia (32-0).
"It felt so good, I was so happy when I beat [Ted] Cheeseman. It was actually a voluntary defence of the European title. It just went like we had planned.
"Everybody saw me as a loser or just an opponent, but we were training very hard and we were convinced that we would go to England to win! We trained hard, the results proved it."
Explained Sergio Garcia regarding his maiden voyage to the UK, defending his European title against Ted Cheeseman at the beginning of 2019 in an exclusive interview with proboxing-fans.com.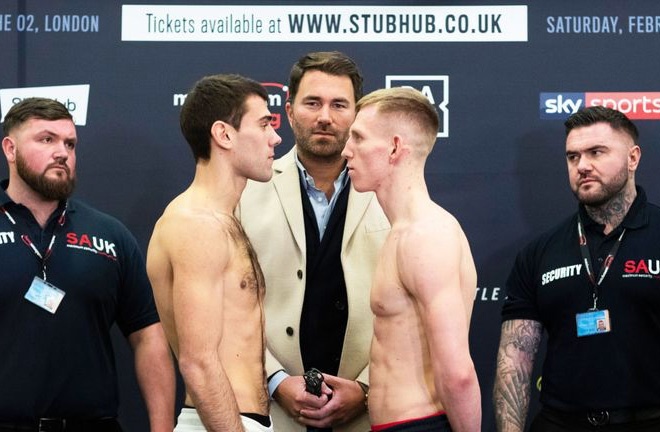 "The experience was very good for me. I received nice treatment from the people and it was incredible to see the O2 with all the fans. My people from Spain spent their own money to fly over there to see me fight.
"It was a great experience to fight in England, I would like to repeat my experience in London with another good fighter, one of the highest in the rankings. Someone of the type that has Eddie Hearn as a promoter.
"If we had a good opportunity, going to the USA would be interesting too."
Sergio 'El Nino' Garcia currently sits at #2 on Boxrec's Spanish Pound-For-Pound list, immediately behind the Basque favourite, Kerman Lejarraga, who coincidentally has jumped up from 147 pounds to join the super welterweight ranks. I couldn't help but ask if this domestic dust-up was in the pipeline?
"Kerman and I are good friends and we are very interested in fighting each other. If we can fill up a stadium full of people and we both get a benefit from it. Until that day though, we are not too interested in joining our careers together."
Away from the bright lights of the O2, Garcia's story began in a much more distant setting with no real inspiration or knowledge within boxing.
"My earliest memory of boxing was the first time I visited the gym. It was so new for me because nobody in my family had ever boxed before. I just started because of a friend and then we are here now 11 years later, I can't believe it, time flies!
"I must confess that no fighters inspired me when I was a child, because I've never followed boxing until I started training seriously.
"If I had to choose one boxer right now? I would say Joe Calzaghe, I feel that I can identify with him! Obviously the big differences are that he was a big champion and I'm not as big as he was. He had an effective boxing style that won him fights, that's the important thing in this business."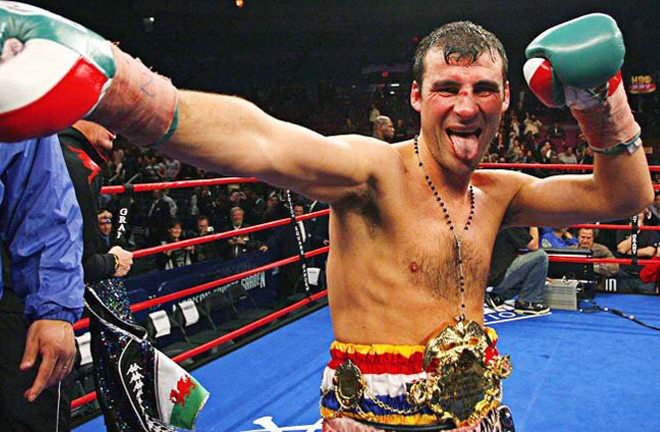 Garcia's most immediate hurdle will come in the shape of Andranik Hakobyan (14-1-2) on December 19th.
"I think he is a good opponent, a very technical boxer. He must have had a good amateur career because of the way he is boxing. I hope we have a fair fight on December 19th, and the things we have worked on go just the way we planned."
Headlining the event on December 19th in his hometown of Torrelavega, Garcia is joined by Sergio Martinez who will also play promoter that evening. Maravilla's second fight since his announced comeback earlier this year.
"I guess he decided to do it because he wants to do something big. I'm surprised about his
energy to train after all this time away from boxing. He has all my support."
Garcia's impending duel comes to us from his hometown of Torrelavega, a town that has played centre stage to his impressive record to date. When speaking to the European champion, Torrelavega clearly had a special place in his heart.
"Torrelavega is my hometown, the place I was raised, where I studied. I have my friends here and have also created my own family.
"It's important for me to fight here because I can stay close with my people, they have followed me since the beginning. I feel so blessed to have my people around me.
"I love to live my life around my people, my friends and my family, that is everything
for me! I do everything for them.
"I have considered that there is more to life than boxing, this is just a chapter of my life, and I am so grateful and so happy with it, but it will be finished some day. I have a lot of projects that are not connected with boxing. Right now I will live this experience and enjoy it."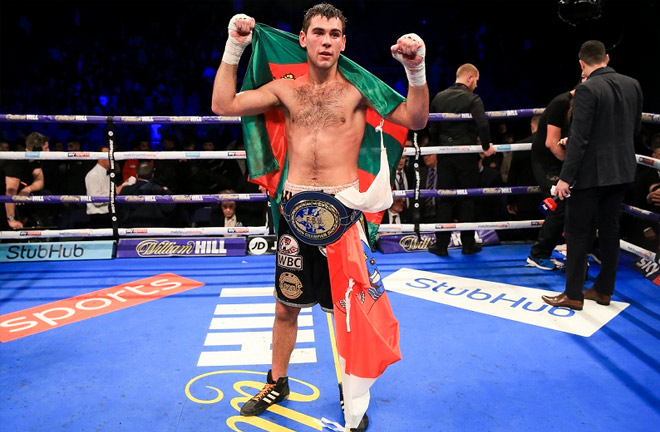 To close our conversation Garcia naturally moved onto the current state of boxing in Spain.
"Spanish boxing has risen up over the past few years, but it is still very difficult to make a living off [of the sport.]
"You really need to be at the top to consider it as a work, we should be more like the rest of Europe. I hope that in some years it will continue to be better, because it's such hard work and a tough discipline."
It was just over eight years ago that Sergio Garcia first stepped into the ring to embark on his professional career as a fighter. He now stands with the European strap around his waist on the verge of Spanish supremacy.
"I hope to be a great champion, but in a way that allows me to get through my career with good health. Promote myself and my career to keep myself competing at a high standard. The day I achieve these goals is the day I retire."
By Adam Noble-Forcey
Follow Adam on Twitter @Adam4cSports
Comments
comments