Friday the 21st August marked the return of the great Sergio 'Maravilla' Martinez (52-3-2) having spent well over six years away from the ring.
In front of what could only have been a thousand or two spectators, Maravilla returned to life as professional boxer in a decent performance halting Jose Miguel Fandino with a precise and powerful left to the body in the seventh round.
A humble setting for a humble opponent indeed, but as Martinez dropped to his knees in jubilation of this victory, it was visible for all to witness this performance meant so much too Sergio.
"I am very happy. After six years out of professional boxing I felt great there [against Jose Miguel Fandino]!
"My body responded perfectly and I can still take the punches. I know that Fandino doesn't have that good a record, but you can trust me when I tell you that he can hit very hard with his right hand!"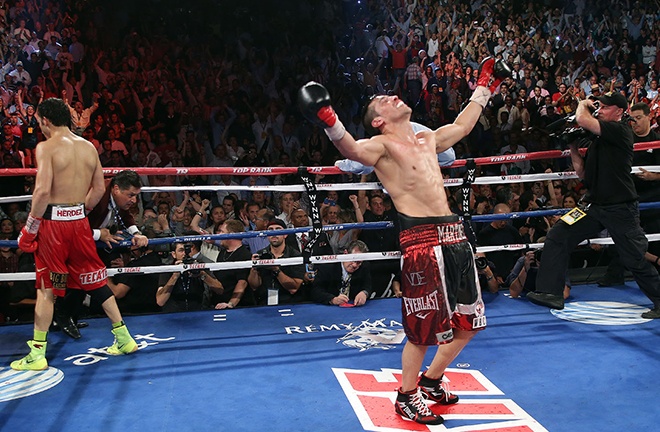 The assessment from Sergio Martinez in an exclusive interview for proboxing-fans.com as we started our conversation on the topic of his comeback fight. But why come back at all? Especially at 45 years of age.
"I really love this sport! As Mike Tyson said after his exhibition last Saturday, 'this is where I belong.' I have a score to settle with boxing, my farewell was not the best and I am determined to say goodbye properly."
In an initial sad farewell to the sport in 2014, we saw Martinez struggling with chronic knee injuries, giving us a mere resemblance of the magnificent Maravilla who reigned as the middleweight king for five years long.
"I was really tired of boxing, literally sick of it! The relationship with my team wasn't good and the injuries destroyed me. I have had three surgeries on my right knee and after the last one I was medicated with morphine because of the constant pains.
"The Cotto fight? I just couldn't win that fight with all this shit around me. I needed a rest badly. It showed on the night!"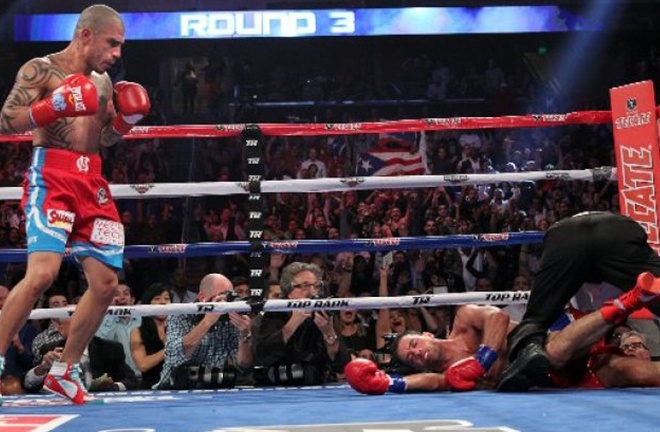 Martinez moved swiftly on to his unexpected recovery, 'it's a crazy thing actually! Around three years ago I was in thermal water in Catamarca [Argentina] with some friends. People don't believe me, but this water recovered my knee! The water killed the bacteria, I'm serious.
"After one day into the water I felt great, the pain was over and I started to train again. I was only testing my body a little at first, but I felt so good that couldn't help thinking of returning."
The comeback campaign is firmly back on track, with Martinez next out in his adopted nation of Spain on December 19th.
With 133 events under his belt as a promoter in the name of Maravillabox I had to question the Argentine on his life outside of the ring since the decision to retire.
"I've been doing a lot of things! Stand-up comedy, some theatre shows, starring in a pair of films too actually. I also take care of my gym franchise, Brooklyn Fitboxing, but I have never been bored!
"Maravillabox, we founded the company in 2011 and we first signed Gabriel Campillo. Since then we have made more than one hundred shows. Not just in Spain, but also in Argentina, Norway and the USA. 
"To be honest, I am very happy with what we have achieved so far. To organise a boxing show in Spain is a difficult business because we don't have a TV contract.
"But with hard work and investment we have achieved one world champion in Kiko Martinez, a whole bunch of European champions and many world title challengers."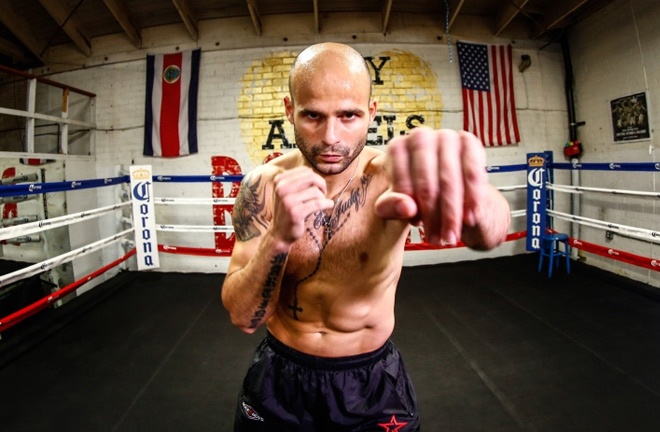 Sergio continued as he seeks to bring big time boxing back to Spain after its fall in the 80s.
"It is a great effort from the company! Especially when Spanish boxing is coming back from many terrible decades. This sport was big here in Spain in the 50s, 60s and 70s, but in the 80s some political decisions turned boxing towards the shadows.
"In the last five years though things are better and we have some good prospects now coming through, the pool of fighters is now larger too. We just need a good TV contract and Spanish boxing will be back as strong as it was forty years ago."
Martinez continued on to his plans for boxing in his native Argentina, "I have some big plans for Argentina! It is my country and I love my people.
"We did some shows in the past and I want to repeat it again over the next few years. But right now, the country is in a very bad economical situation, even worse than it was when I came to Spain in 2002!"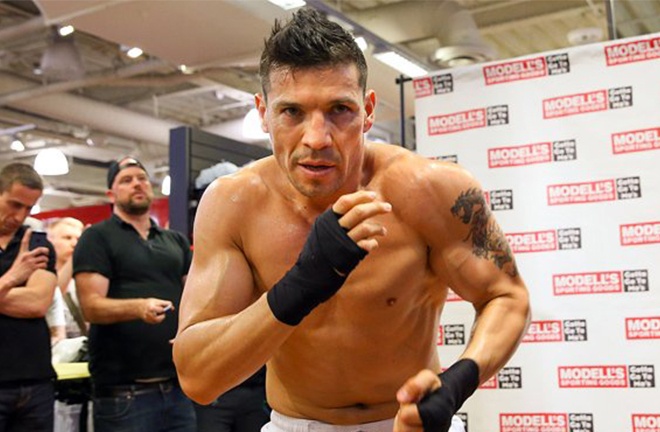 Away from the life as a boxing promoter, Sergio Martinez makes the second appearance of his comeback venture against Finland's Jussi Koivula (24-7-1) in Torrelavega on December 19th.
"Jussi is a different type of fighter from Fandino. Koivula is much faster and has better footwork. Fandino was bigger than me and I just wanted to test myself against a smaller and much more evasive fighter like Koivula.
"I need to check my knee is at 100%. I'm feeling great in the gym. I am very happy with my corner, some younger people are also involved with fresh ideas. It is what I needed. A change, a new vision of boxing."
With a new vision of boxing instilled after sharing the ring with some of the world's very best spanning a career of over 20 years. 'Maravilla' reflected on his toughest of nights.
"Most of the fans remember my first fight against Paul Williams, but for me, my toughest and most important fight was facing another Williams, Richard, in Manchester.
"The first three rounds were hard. Richard broke my nose and my jaw in the left side. He broke four of my teeth, to the root! In round three he knocked me down.
"In the round six he cut me in one of my eyes and after the fight the doctor put 15 stitches in me. In the seventh he cracked two of my ribs and in the round eleven he knocked me down again!
"But my mind was very ready for a war, my motivation was extreme. This fight was the biggest opportunity of my life at that point and I knew I couldn't miss this chance. I couldn't quit."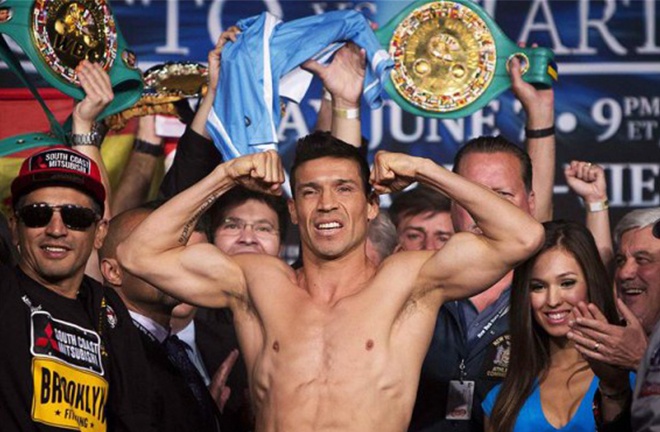 The comeback story of a true great returning is not unfamiliar in the history of boxing to current day. How serious was this return to the bright lights? What was the goal and when? Could 'Maravilla' really reign again?
"Right now I just want to keep improving my opponents quality and ultimately try to fight for the world title once again! Our idea is to do two more fights and then try to face Ryota Murata for his [WBA] belt. If I beat Murata, I will see what to do from there."
Follow Adam on Twitter @Adam4cSports