Bang, bang, bang. The thudding of left hooks, the bobbing and weaving under the firing counterpunches, the ferocity. Children around the world were left fixated to their television sets every time 'Iron' Mike Tyson would compete.
Born in Suizhou in Hubei Province, China, the son of a baker grew up no differently. Current WBA featherweight world champion, Xu Can was introduced to boxing by his father as the pair sat down and watched Tyson.
"I felt so amazed when Mike Tyson knocked the opponent out," said Can when recalling his earliest memory of boxing to proboxing-fans.com.
As a child Xu Can and his family would move around the country a lot so the one place he could truly call home was the boxing gym.
Being a boxing fan was a generational trait as it was Xu's father who was the fanatic and made sure that his son would watch fights with him.
"My father is a hardcore fan of boxing. Under his influences, my boxing training started when I was three-years-old.
"In order to let me have systematic boxing training, my father took me to Kunming to train in China's cradle of pro boxing, Zhongwei Boxing Gym."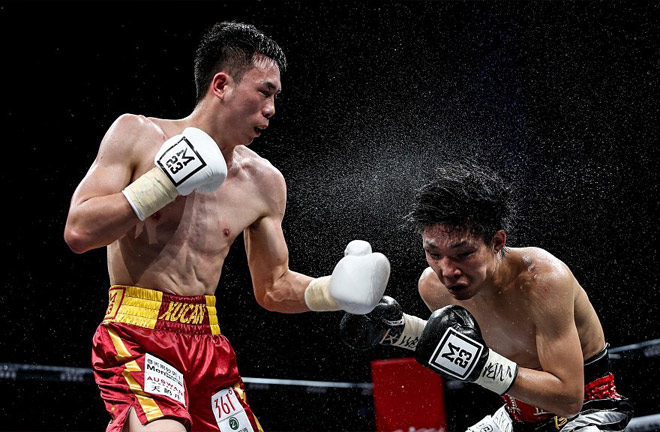 Can recalled his father, "put a TV in his bakery to watch boxing games while making cakes," and although baking was his livelihood Xu's father downed his tools to support his son's boxing ambitions.
"When I was about 16-years-old, my father had to sell his bakery in order to fund my boxing dream, without any hesitation.
"I grew up in an environment full of boxing atmosphere. Though my parents were not rich, they did whatever they could to support me."
The dream was to become a professional boxer, and as time passes by and dreams get achieved new dreams are formed but it all starts somewhere and for Xu it started at the home of Chinese boxing.
"I was so excited when I went to the boxing gym for the first time.
"The gym is where China's first world champion, Xiong Chaozhong trained, and is where the dreams of many Chinese boxers began.
"At the time, I felt that I made a big step closer to my dream."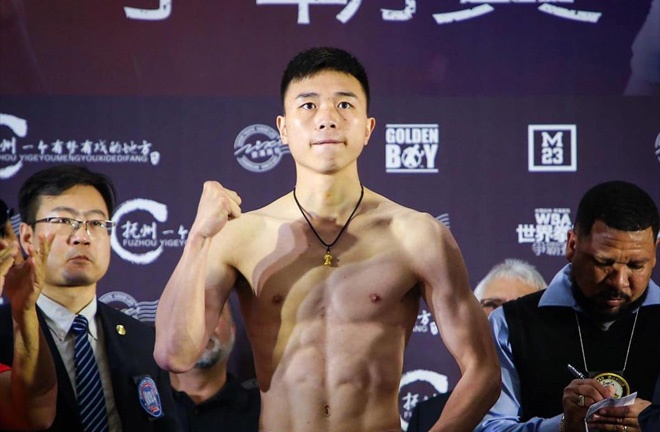 Now a world champion, undefeated for seven years, signed to Golden Boy Promotions and making a name for himself in America the new dream is clear; unification.
"I'm looking forward to featherweight unification bout soon. No matter who I will fight with, my goal will never change. I would like to meet greater challenges."
A unification bout was seemingly close in February of this year as a fight with then IBF ruler, Josh Warrington was rumoured to be a done deal before falling through and 'The Leeds Warrior' instead fought little known Mauricio Lara suffering a shock loss.
So what really happened for this fight to break down?
"Warrington expected to have this match to happen in his hometown in the UK. It was okay to me under normal circumstances.
"However, the worsening development of Covid-19 in UK back then had made my trip to the UK almost impossible.
"[The] UK embassy in China did not process any visa applications in China. Let alone that me and my team have to bear the great risk of travelling to the UK.
"Then my team proposed to have this fight in a third country, but this proposal was refused by Warrington."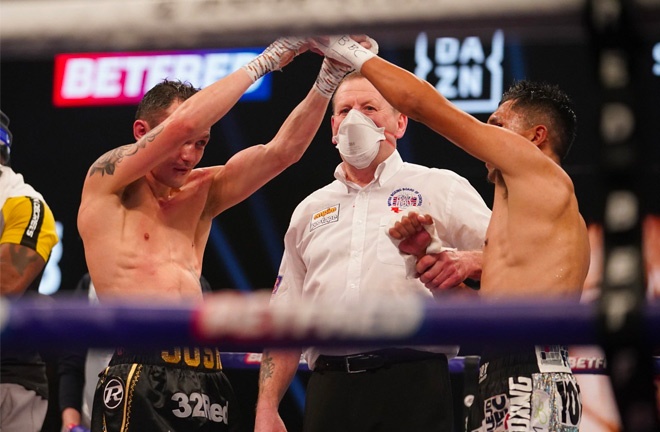 Albeit losing his undefeated record in the process of losing his world title, Josh Warrington is still a target for the 27-year-old.
"I still have the desire to fight against Warrington," Can said claiming there is unfinished business and the Lara loss was a mere blip in the career of Josh Warrington.
"He is a very tough guy. I have no idea what happened to him in the last fight, I don't believe it was his peak.
"For the featherweight unification bout with Warrington, both teams have made preparations for a long time. At the same time, boxing fans from both China and Britain have been waiting for this for almost a year.
"It is my sincere hope that Warrington is able to regain his confidence. I'm waiting for him in the ring to finish what we should do."