"Advancing to the final of the World Boxing Super Series against Briedis is a massive honour, taking on the best to beat the best brings me immense pride."
Two-time Cruiserweight World Champion, Yuniel Dorticos (24-1, 22 KOs) was a relatively unknown talent as he cut his teeth in the professional ranks almost exclusively in Florida's small-hall scene for seven long years upon his arrival to America in 2009.
It would take the creation of the World Boxing Super Series in 2017 and a highlight-reel knockout over Dmitry Kudryashov to propel the current IBF World Champion into the hearts and minds of boxing fans across the globe.
"The World Boxing Super Series is the best thing that has happened to boxing and has really given boxing fans worldwide the best fights," said Yuniel Dorticos, speaking exclusively to proboxing-fans.com via translation from promoter – Louis Fonseca.
"It has also showcased my boxing talent and I'm very thankful for that opportunity. I would like to thank the World Boxing Super Series to have given me this life changing opportunity. My promoters, Caribe Promotions and Warriors Boxing along with my management Team Knockout have all done such a great job to get me here."
From tears in Russia to cheers in Riga, Yuniel Dorticos's WBSS adventure has flung the Cuban knockout-artist into the hearts and minds of boxing fans around the world.
Dorticos has become a two-time World Champion, suffered a first career defeat to Murat Gassiev with the most recent instalment of this journey bringing the city of Riga another impressive stoppage over Andrew Tabiti.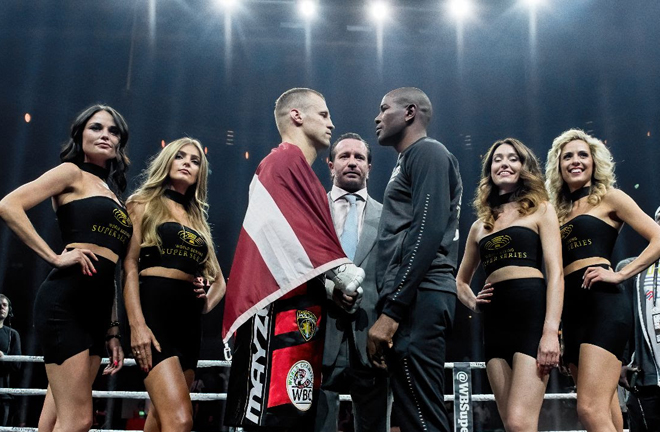 The final verse of Dorticos' WBSS story comes from the city of Munich on September 26th behind closed doors against the Latvian, Mairis Briedis (26-1, 19 KOs).
The IBF World title, Ali Trophy and Ring Magazine belt all on the line, reaffirming this fights status where a king will be truly crowned in the 200 lb division.
"Mairis Briedis? He is a great fighter and a former World Champion. I'm relishing this fight. The sport is all about these moments.
"I can fight anywhere! It makes no difference to me. Being part of the Cuban national boxing team we trained and fought all over the world, and I loved every second of fighting all over the world."
The reaction when asked about sports current restrictions. Dorticos continued onto dealing with current global pandemic.
"We have been hanging in there just like everybody else and dealing with 'the new normal.' Regardless, I have managed to train with my team throughout and stay in ultimate shape. It's no issue for me to train and fight."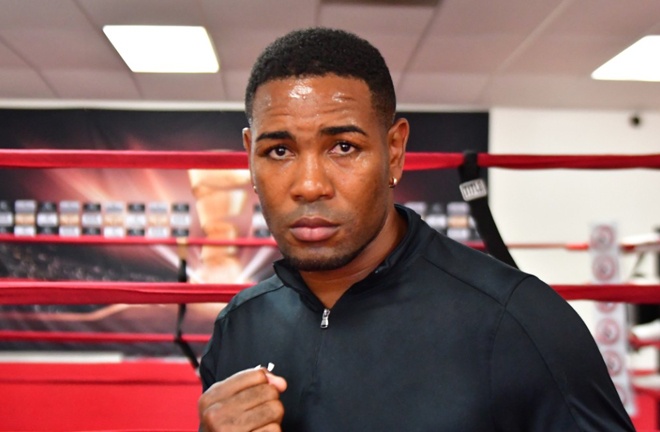 Adapting to new rules, regulations and a way of life is something many have endured this year. A process Dorticos has some serious experience in after defecting from Cuba to America in 2009.
"Living in the USA! It has been a blessing. I have been able to provide for my family a better future, it makes me very happy. It was a process of adapting, but it also made it easy living in Miami, Florida where there is a big population of Cubans like myself."
Dorticos continued with a reflection of his childhood in Cuba. "I came from a very humble and poor family. We had to go through a lot to survive, but with the support and hard work of my Dad, Grandpa and all my family, we were able to sustain and get through those hard times.
"I used to be a baseball player actually. Then one day one of the boxing coaches asked me, 'why don't you box?' I was only 10 years old and I liked the aggressiveness of boxing. Thats why I switched over to boxing, it just happened.
"I loved watching a few of Cubas greatest champions; Teofilo Stevenson, Felix Savon, Jose 'Mantequilla' Napoles, Kid Gavilan and of course the all time greatest; Muhammad Ali! These guys were massive inspirations to me as a fighter."
The story of Yuniel Dorticos has run rampant with tears, fears and cheers. However this tale is far from over in the midst of the Cruiserweight division's golden era. The next chapter comes to us on September 26th, an achievement Dorticos is most proud of.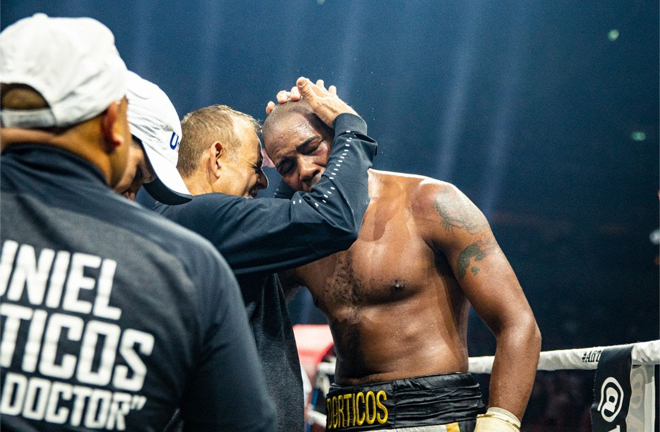 "I have had some great moments in my career! Winning the WBA Cruiserweight Interim World Title in France and knocking out Kalenga on the 10th round was a massive turning point, I was the away fighter and I got him out of there.
"Winning the IBF Cruiserweight World Title in Riga, Latvia and knocking out Tabiti in the 10th round was also one of proudest moments claiming a World Title."
Yuniel Dorticos stands on the cusp of true greatness in boxing. The WBSS has propelled the winners of the Ali trophy into the mainstream, Oleksandr Usyk, Naoya Inoue and Josh Taylor the shining examples of the tournaments influence on a fighters career.
If Dorticos can replicate the likes of Inoue and Usyk, this journey has some exciting turns in store.
By Adam Noble-Forcey
Follow Adam on twitter @Adam4cSports