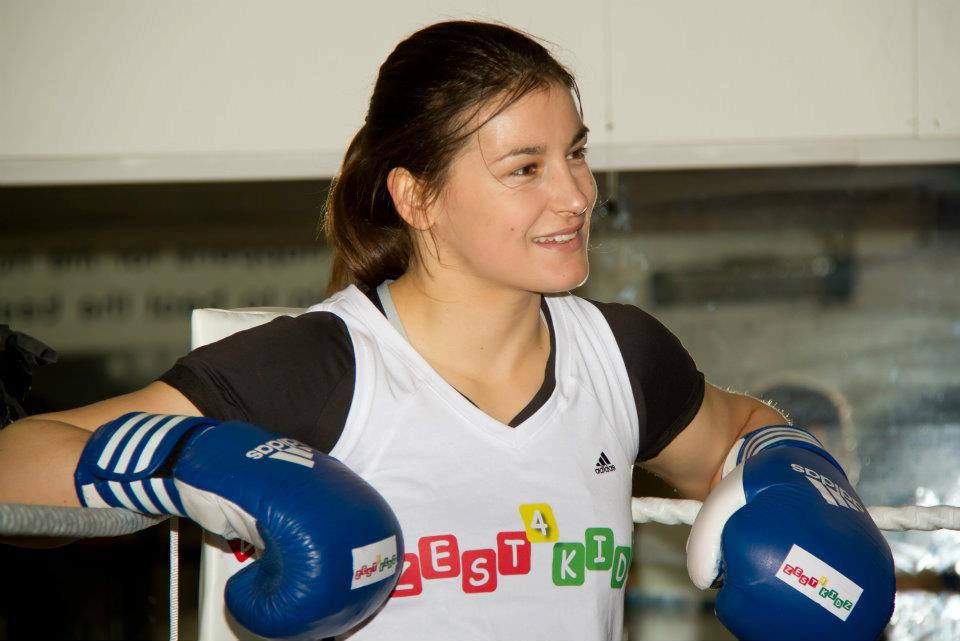 Amateur women's boxing champion Katie Taylor will be the flag bearer for Ireland at the opening ceremony of the 2012 London Olympics. Katie Taylor is a four-time world champion, and is competing in the women's lightweight division at London.
She is such an overwhelming favorite in her division, that according to the official betting odds, she's the only legitimate odds-on favorite in any of the 13 Olympic boxing weight divisions, men's or women's included. In other words, she's going off at -375 odds, while the top dogs in every other boxing division are giving you favorable +200, +300 or higher odds.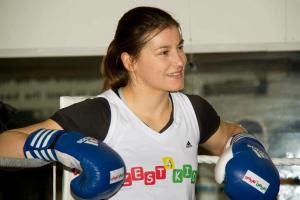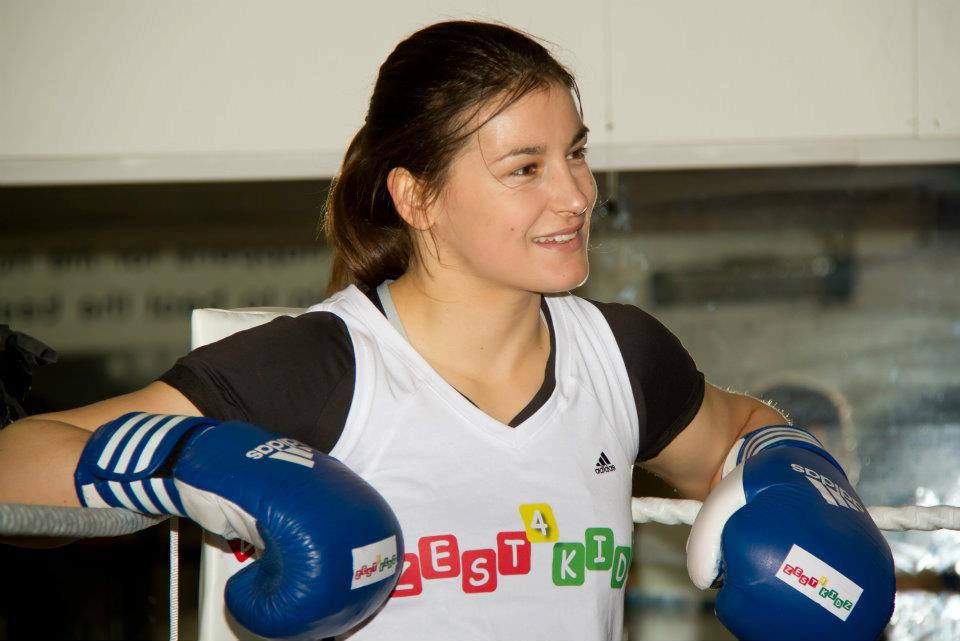 Taylor, a hugely famous and popular athlete in Ireland, is certainly deserving of the honor. She enters the inaugural women's boxing competition at the London Olympics not just as one of the best amateur boxers on the planet, but according to some, the best women's boxer on the planet, period.
Not only is she a four-time world champion, a ridiculous figure, she's also a five-time European champion, and a four-time European Union champion. All Katie Taylor does is win, folks. Oh year, and in her spare time, she's a good enough soccer player to be on the Irish women's national side.
Taylor met and defeated American Queen Underwood at the 2010 World Championships, earning a hard-fought, close decision. A match between those two would certainly be a compelling battle for the gold this year!
Katie Taylor is the third Irish boxer to carry the country's flag at the Olympics. Most notably, Wayne McCullough was the Irish flag bearer at Barcelona in 1992. At the following Games, Francis Barrett carried the flag at 1996 in Atlanta.
For the right to be Ireland's flag bearer in 2012, she edged out men's boxer Paddy Barnes, a returning bronze medalist from the 2008 Beijing Olympics.
Comments
comments