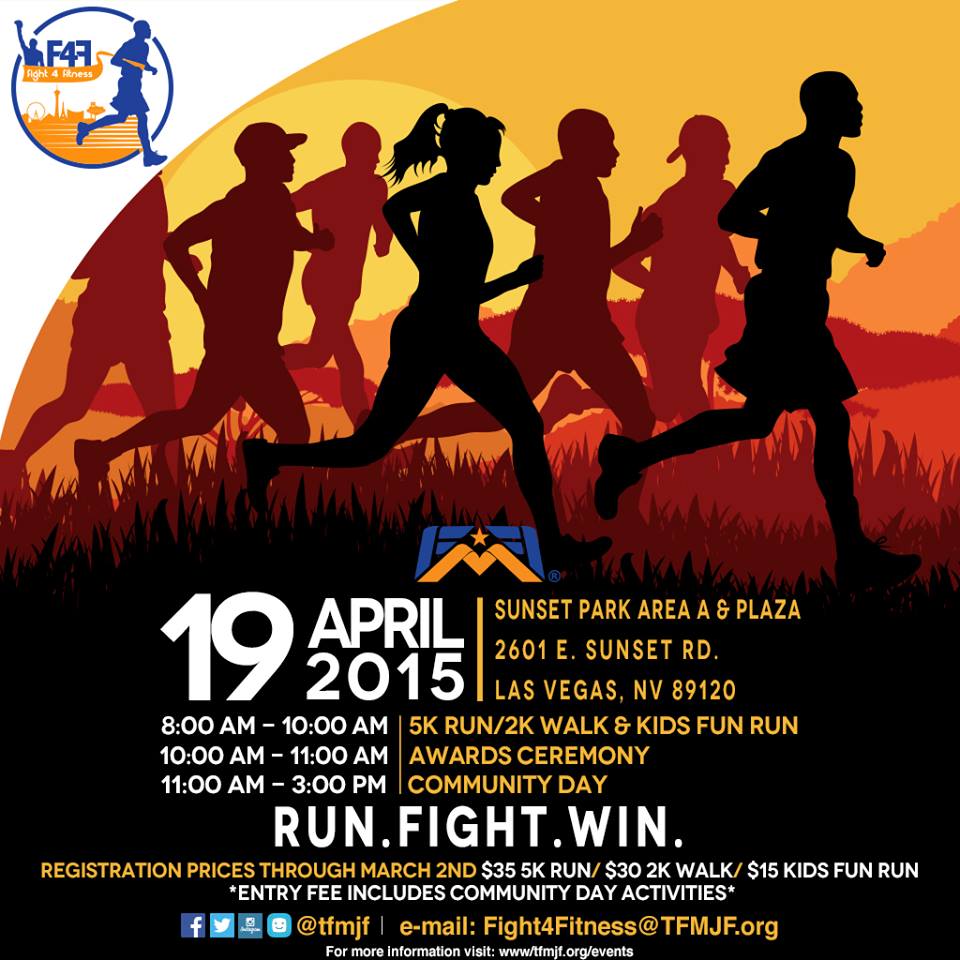 It's about his Fight 4 Fitness 5K charity event. You didn't think it was about Mayweather fighting Manny Pacquiao, did you?
Sorry.
The Floyd Mayweather Jr. Foundation (FMJF) is proud to present the Fight 4 Fitness 5K Run/2K Walk, Kids Fun Run and Community Day taking place Saturday, April 19 at Sunset Park in Las Vegas.
The 5K Run/2K Walk and Kids Fun Run (one half mile run for kids 12 and under) starts at 8 a.m. and is followed by an awards ceremony honoring all of the participants. The Community Day event immediately following the awards ceremony will include food, music, games, raffled prizes and health and fitness exhibitors offering their services to enhance your fitness goals.
"My foundation genuinely cares about the Las Vegas community, and we are continuing our pledge to serve with great events like this," said Mayweather. "Staying fit and active is so important. We hope this event encourages people of all ages to work towards getting in shape and living a healthy lifestyle."
The mission of Fight 4 Fitness is to form community alliances where awareness and empowerment serve as the nucleus for an improved quality of life. From children to adults, everyone is welcome to join the "fight" in reversing health trends that are adversely affecting our quality of life. Fight 4 Fitness is a movement toward good health through the possibilities of change that can enhance one's own life and the lives of those around them. Participating in the Fight 4 Fitness event can be the catalyst needed to create a vigorous, happy, and healthy Las Vegas community. This unique experience invites all members of the community to run/walk independently or with friends, family, and coworkers.
The full schedule of events is listed below:
8 a.m. – 10 a.m. – 5K Run/2K Walk & Kids Fun Run
10 a.m. – 11 a.m. – Awards Ceremony
11 a.m. – 3 p.m. – Community Day
Registration for any and all events is underway and can be completed at www.runsignup.com/Fight4Fitness.
* Clark County School District: First 100 students can register for free.