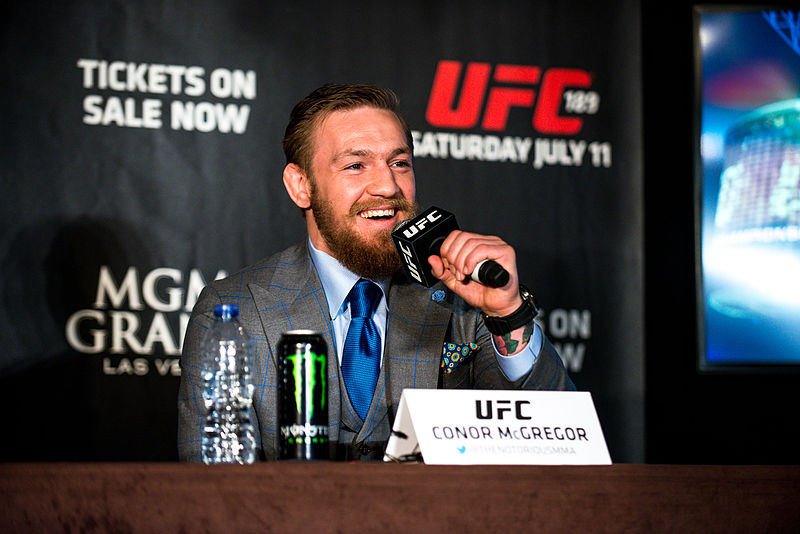 Floyd Mayweather is soon to take on the UFC's Conor McGregor in a cross-competition fight that is sure to attract global attention, huge revenues, and a massive audience. It sounds like the stuff of legends, but is this a fight that will go down in history or a flop for money-making? Probably both. The fight takes place on August 26th in Las Vegas.
This will be the first time Floyd Mayweather has stepped into the ring since his retirement in September 2015, after beating Andre Berto to extend his record to 49-0. If he wins the fight it will take him up to 50 straight wins without a single loss.
Floyd Mayweather is, quite simply, one of the best boxers of his generation, and is well-known for his technical and defensive expertise. Though his opponent is tough, Mayweather has dispelled many boxing greats, and it is looking extremely likely that he will do the same again.
Ricky Hatton, who Mayweather took out in the 10th round for the World Welterweight Championship in Vegas back in 2007, agrees that this is going to be a one-sided fight. He expects to see a "12-round onslaught" by Mayweather and will be surprised if Conor McGregor wins a single round.
It's not that McGregor isn't a worthy opponent, though. He is hard as nails no doubt. McGregor is the UFC lightweight champion and former welterweight champion and is well-known for his devastating strikes and cat-like movements. In a UFC fight, this would be a different story, but the main problem for McGregor lies in one simple fact: the fight will have boxing rules through-and-through.
McGregor is effectively stepping into the ring for his debut boxing match, against one of the world's greatest professional boxers. There will be no MMA leg kicks, takedowns, or groundwork. Just pure boxing. And we just can't see Mayweather falling for anything in that department.
In the past, when MMA fighters have beaten boxers, it was in an MMA environment, where martial artists can quickly apply their groundwork to neutralize their opponents. This won't be the case for McGregor who will have to rely on his strikes to "out-box" Mayweather. Not a likely story…
And the bookies reflect this picture entirely. When the fight was first announced, the odds were even more drastic, but even now Floyd Mayweather is the favorite with 1/7 odds on BetStars while Conor McGregor is 5/1.
To put that into perspective, most sporting competitions usually have even odds between the main competitors. This year's Wimbledon odds, for example, are currently 5/2 for Roger Federer and 11/4 for Andy Murray, meaning the first and second favorites have pretty much the same estimated chances and payouts. McGregor is doomed according to bookies, but punters are choosing to wager on him because the odds for Mayweather simply don't pay well. He is such a firm favorite that he almost isn't even worth the risk.
Despite the general doubt, McGregor's coach seems confident in his ability. He believes that McGregor will not only win but will knock Mayweather out. McGregor himself says, "watch me shock the whole damn world." Well, we'll be watching… though the match will cost nearly $100 on Pay-Per-View.
We are not ruling it out, but given Mayweather's 49-0 winning streak, and the fact that McGregor has never stepped into a boxing ring professionally, the outcome seems to be weighted strongly in Floyd Mayweather's favor. It truly would be a shock if McGregor could stop his almost inevitable loss and win the match.