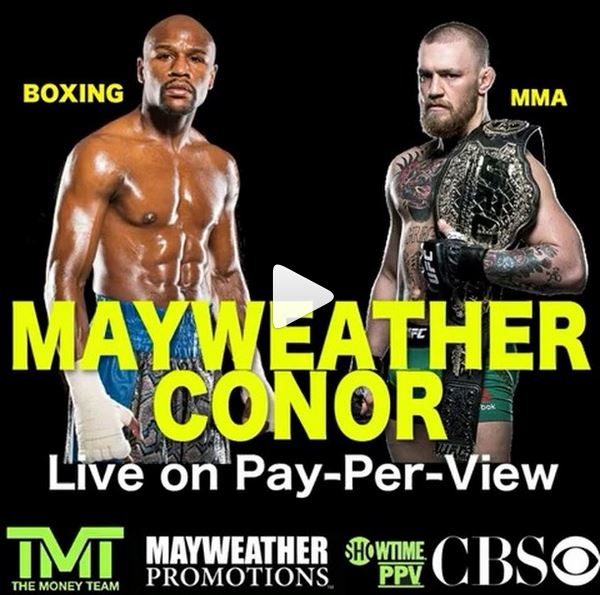 We really hate this story. I mean, genuinely, we despise the notion of a Floyd Mayweather vs. Conor McGregor fight. It's an awful idea, with the only goal being a monumental money-grabbing sham.
It proves nothing, it showcases nothing, the entertainment value will be zilch, and the surprise level will be zip. Yet, try as we will, we can't stop talking about. Believe me, we're covering it much less than the other talking heads out there.
But when bogus rumors percolate to the point where there might be a smidgen of truth, then we're obligated to tell you about them. So here we are.
On Sunday night, as the country was in the midst of celebrating its long weekend for Memorial Day, Floyd Mayweather posted this photo to his Instagram account (and apparently other social media channels as well):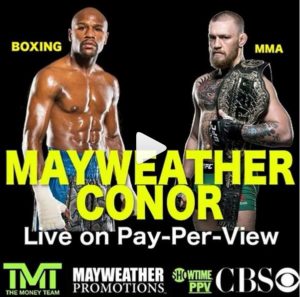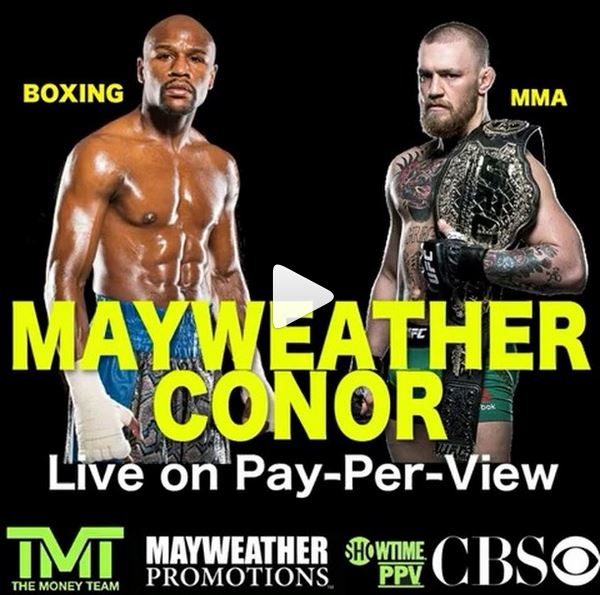 What this Bogus Mayweather vs. McGregor Poster Shows:
That Mayweather wants to continue building interest
That Mayweather loves the attention he's receiving for this
That Mayweather absolutely would be willing to cash in this paycheck
That Mayweather intends for this to be a Showtime/CBS affair
That Mayweather (rightfully) intends for this to be a boxing match, and one in which he's the 'A' side
What this Bogus Mayweather vs. McGregor Poster Doesn't Show:
That any deal is in place
That there's a fight date or venue secured
That there's anything more than a rumor or talking point in mind
Take it for what you will, however you want to approach this trave-sham-mockery.
Comments
comments