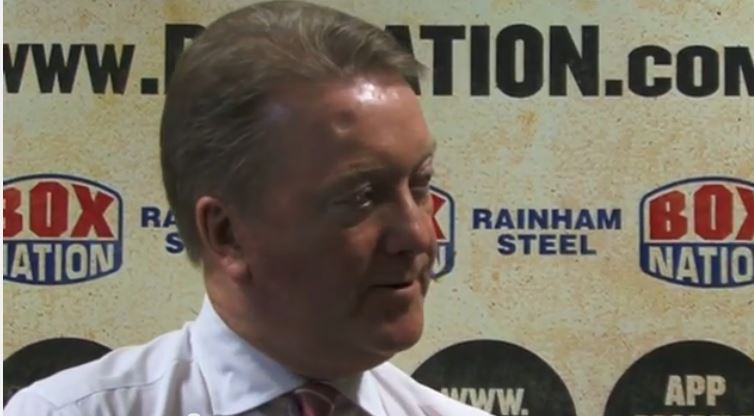 Boxing Channel Media Ltd., owners and operators of BoxNation, the UK-based subscription boxing channel, provides an update today following its statement to the market on December 5, 2013 regarding its plans to IPO on the AIM market of the London Stock Exchange.
The Board announces that, following an approach from a significant private investment, it has decided to withdraw its current plan to IPO on AIM and is to carry out a strategic review across the Company, which will see the underlying business and management team strengthened.
Following the Board's decision to withdraw its plans to IPO, Richard Brooke, who has been Chairman since the launch of the channel, has stepped down to focus on other business interests and will be replaced by Frank Warren, arguably Britain's best known and most successful boxing promoter over the past 30 years.
Further Board changes include Jim McMunn, formerly of Endemol Sport and Setanta Sports, who has been appointed as Managing Director of BoxNation, and George Warren, Managing Director of Queensberry Promotions, joins to become Commercial Director of BoxNation.
The Board is also delighted to announce that Bill Ives, Chairman of Rainham Steel, and one of Britain's most successful businessmen and entrepreneurs, has been appointed to the Board of Directors of the Company. Alongside Bill Ives the Company also welcomes Alison Chapman, who has been Financial Director at Rainham Steel for the past 13 years, as Finance Director at the Company.
The Board will provide a further update to the market, following the ongoing strategic review, later this month.
Commenting on today's news, Frank Warren, Chairman of Boxing Channel Media Ltd. said: "Firstly, I would like to thank Richard Brooke, who has guided BoxNation from its embryonic stage to the substantial independent subscription platform it is today. He has been a major asset to the business over the past two and-a-half years and we wish him well for the future.
"I am delighted to be appointed Chairman and I am firmly behind the shareholders' decision to remain a private company. I am excited for BoxNation's future and look forward to aiding its continued growth and development into one of the UK's premium sports platforms. We have shown some of, if not the best boxing events from around the world, and the UK since our launch in 2011 and our aim is to continue in this vein whilst developing other areas of the business".
Newly appointed Managing Director of BoxNation, Jim McMunn added: "These are exciting times for BoxNation with a host of sensational events coming up.
"The channel currently has its strongest ever schedule with standout events such as; Manny Pacquiao v Timothy Bradley, Floyd Mayweather v Marcos Maidana, which also features Amir Khan and Adrien Broner, and the blockbuster heavyweight showdown between Dereck Chisora and Tyson Fury in the summer.
"Our recent major investment in the HD platform and Pay-Per-View facility has been greatly received and I look forward to continuing the channel's vision in becoming a major sports pay TV service with boxing at its heart."
Comments
comments