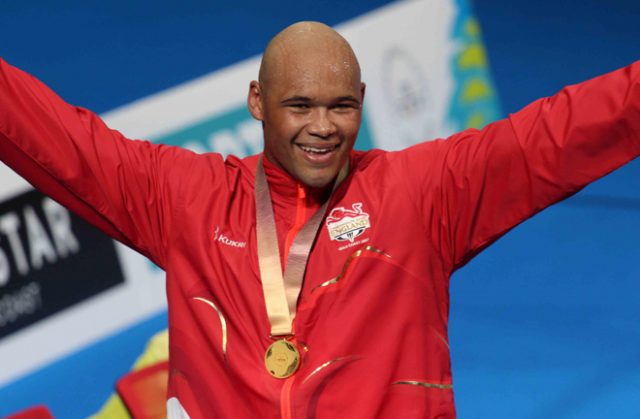 Team GB Super Heavyweight Frazer Clarke says will pursue a place at next year's Olympics and admits he would not have been able to "forgive" himself if he had turned professional, during the uncertainty of lockdown.
Clarke, a long-standing member of the squad was contemplating turning over, following the postponement of the 2020 Tokyo Olympics, as a result of the COVID-19 outbreak.
The games are set to go ahead in 2021 and the 29-year-old, who won the test event for the 2016 Rio Olympics, but lost out on a spot to Joe Joyce admits he would not have been satisfied if he had given up his Olympic hopes to go to the paid ranks.
"The Olympic qualifier is rescheduled for April, I'm focused on that," Clarke told proboxing-fans.com
"During lockdown my head was all over the place, becoming a pro was right at the front of my mind and I thought 'you know what I might turn over now'.
"But, I can't live with myself knowing I've come this far to drop out of the Olympic cycle eight months before, I wouldn't forgive myself.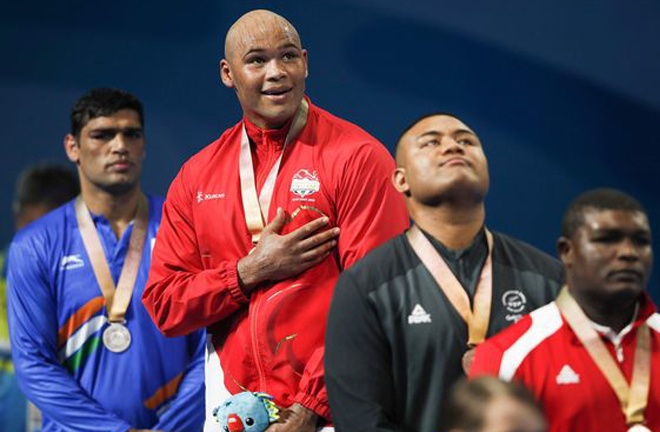 "So, I'm following my heart, I'm going to go for it and give it everything I've got."
Clarke is a familiar face within the scene having faced the likes of Joyce and Joseph Parker in the amateurs, as well being a regular sparring partner to unified Heavyweight world champion, Anthony Joshua.
Clarke claimed a Gold at the 2018 Commonwealth Games and is relishing the thought of turning professional, but admits the pressure is firmly on his shoulders.
View this post on Instagram
"It'll be a dream, I'm looking forward to it," Clarke added.
"I love the sport, I love what it's done to me, I love what it's done for other people.
"I see what it can do for me, what it can do for my family, it can change my life, I know I have the skills to do that.
"Don't get me wrong, I'm not naive to think because I've had a lot of amateur experience and boxed a lot of top amateurs and been around a long time that I don't need to learn nothing.
View this post on Instagram
"You've got to almost learn a completely new game, it's prizefighting, it's battle, it's war, it's brutal, but I'm looking massively forward to it.
"There's going to be pressure on me, people have talked about me for a long time, but there's always pressure.
"With the Instagram, people see me sparring different people and winning this and winning that, the pressure is already on."
Watch the full interview with Frazer Clarke below: