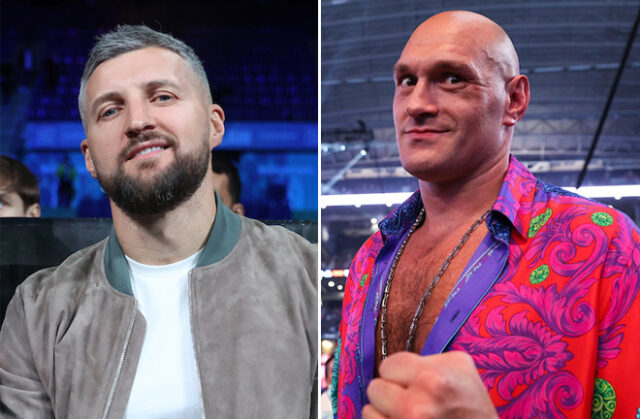 Carl Froch believes Tyson Fury's size will prove crucial should he face Oleksandr Usyk.
Unified heavyweight champion, Usyk confronted Fury at ringside after 'The Gypsy King' successfully defended his WBC heavyweight world title with a 10th round stoppage over Derek Chisora earlier this month, to set up an undisputed title showdown with the Ukrainian.
Usyk's manager confirmed to talkSPORT that talks had been underway between both parties well before Fury's victory over Chisora and they are closing in on a deal, with Saudi Arabia the frontrunner to stage the clash.
Former super middleweight world champion, Froch who was elected into the International Boxing Hall of Fame last week, insists that Usyk would require Fury to have an off night to stand a chance of winning.
"Usyk is good enough to beat anybody," Froch told Boxing UK.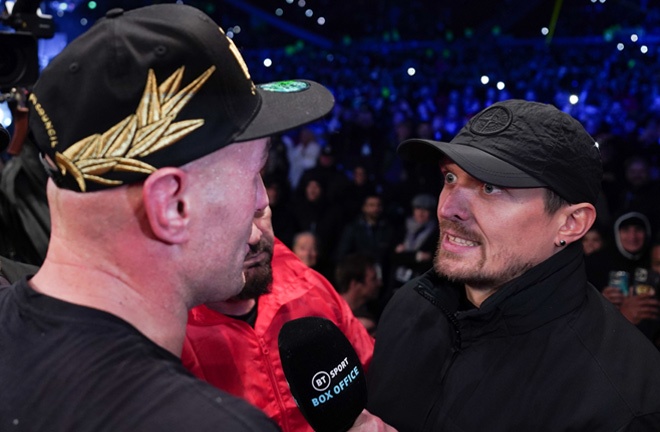 "On his night that would include Tyson Fury. But Tyson Fury would have to have a really bad night and Usyk would have to be phenomenal.
"And he's not that young Usyk and he doesn't finish that strong.
"He turns the fight around. When he's having a bad round, he can turn it around and do what he needs to do to get the win don't get me wrong.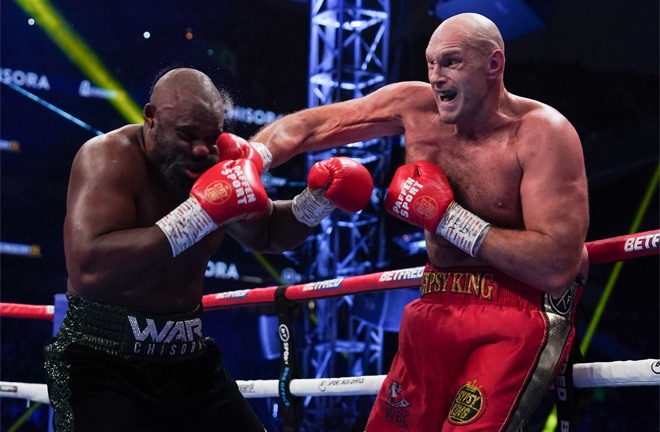 "But he's not a young man anymore and it's a 12 round sport. Tyson Fury leaning on him, keeping him at range, doing what he does.
"I just don't think Usyk is big enough for Tyson Fury, I don't. I think he's good enough to beat anybody, but I think if he fought Tyson Fury 10 times, he'd lose eight times.
"So, if that fight ever happens which I hope it does, I think Fury will be the victor."
Fury made a third successful defence of his WBC belt with a third victory over Chisora.
The 34-year-old gave Usyk, who beat Anthony Joshua for the second time in August, shock praise when questioned over a potential showdown with him in his post-fight press conference after brushing aside Chisora.
"He's not an easy boxer to figure out," he said.
"He's a slick, southpaw mover.
"Very good skills, Olympic gold medalist and he's coming on some good form so I'm really looking forward to the challenge."