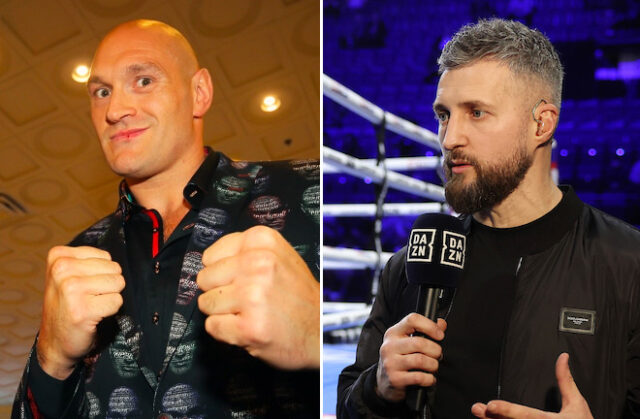 Carl Froch admits he is becoming frustrated with Tyson Fury, following his latest callout of Anthony Joshua.
Fury once again called for a long-awaited September showdown with Joshua last week with Queensberry Promotions CEO, George Warren claiming on Saturday that a formal offer has been sent to Joshua's camp.
'The Gypsy King' was pictured in Australia last week supporting Joseph Parker ahead of his first round stoppage over Faiga Opelu and told reporters of his intentions to fight there with Demsey McKean and cruiserweight world champion, Jai Opetaia mooted as potential opponents.
The WBC heavyweight world champion has been out of the ring since a routine defence of his title against Derek Chisora in December and former super middleweight world champion, Froch has urged the Manchester man to let the promoters come together to reach a deal.
"I'm starting to get a little bit wound up," he said on his YouTube channel Froch on Fighting.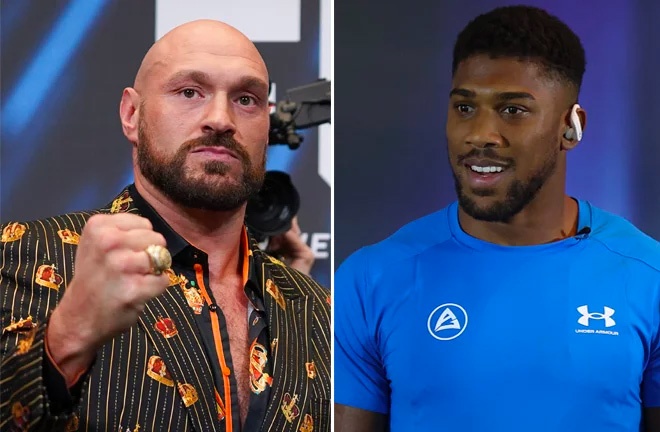 "I'm good friends with him, I've got a lot of respect for him, what a great fighter he is, but it's getting to the point now where I'm getting bored of his nonsense.
"He's now sent a contract, although Eddie Hearn has denied it, to Anthony Joshua saying 'let's get this fight on'.
"We can't just all sing to the Tyson Fury tune of 'I've sent a contract, I want to fight somebody, let's make it happen', because it's not realistic.
"Let the promoters do their job, let them get together and sort it out."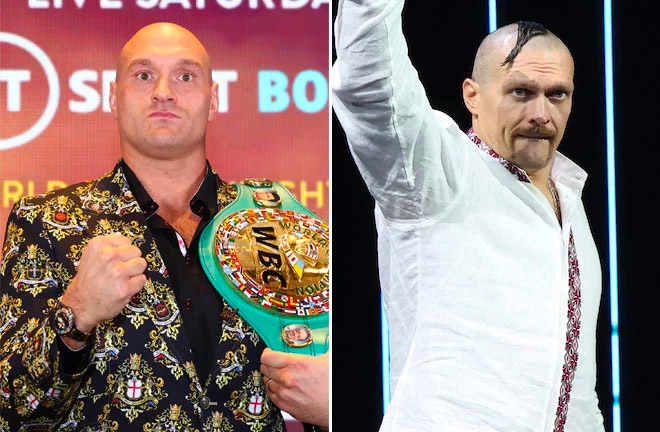 Talks for an undisputed heavyweight title clash with unified WBA 'super', IBF and WBO champion, Oleksandr Usyk collapsed earlier this year with disagreements over the rematch clause, after the Ukrainian had accepted a 70-30 split in Fury's favour.
The pair could meet in December with backers in Saudi Arabia willing to stage the fight, although Usyk is on course to face mandatory challenger, Daniel Dubois first.
Froch has questioned whether the 34-year-old was actually serious about fighting the two-weight world champion.
'The Cobra' added: "It wasn't that long ago that you were calling out Oleksandr Usyk and offered him a 70/30 split, bit of an insult, but Usyk took the fight at 70/30 and then that fight never happened.
"You do have to question, did you ever actually want that fight at 70/30 or did you price yourself out?
View this post on Instagram
"But, you got your bluff called and he's starting to look a bit silly now.
"He needs to buck his ideas up, get all your ducks in a row and speak to your promoter, Frank Warren, and send a legitimate contract over and try and get this 'AJ' fight done.
"Tyson's called out 7 people in the last 18 months and none of them have happened so it's time for you, Tyson Fury, to get yourself sorted out.
"I'm not impressed mate, you need to sort it out."