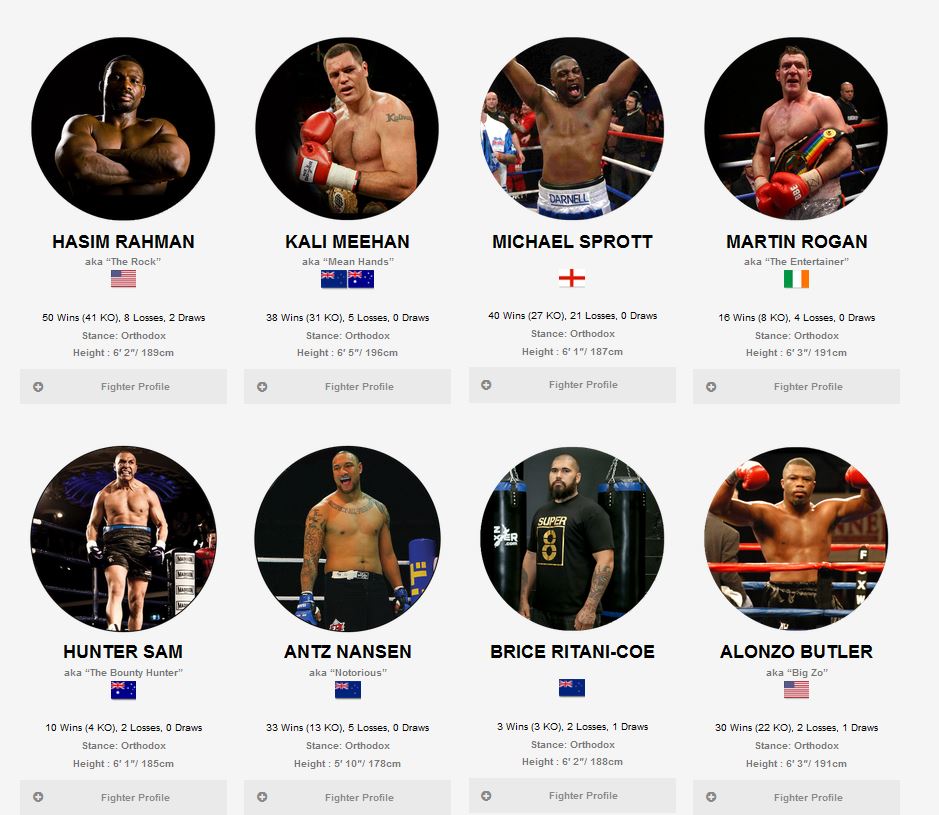 New Zealand is playing host to the one night Super 8 heavyweight tournament, which will be the biggest boxing event in the country since David Tua vs Cameron. The three-round prizefighting event offers $500,000 at stake, and the fighters are promising to come out swinging.
Former Lineal Heavyweight Champion Hasim Rahman is competing- a big deal for New Zealand boxing and for sport.
Hasim "The Rock" Rahman has tangled with Wladimir Klitschko, knocked out Lennox Lewis and is now set to go head tohead with New Zealand eight man specialist, Antz Nansen.
While Antz is widely less known, he is a cult hero in underground fight sports and SUPER 8 is setting the stage for the chance of a lifetime.
Perhaps the most anticipated fight would be Hasim Rahman vs Kali Meehan. Just like David Tua, Kali left New Zealand to fight professionally – after becoming the Australian Heavyweight Champion, he then fought Lamon Brewster for the WBO World Heavyweight Title.
Kali then went on to fight Hasim, entering the ring with an injury, and lost. He now wants to even the score. Kali has held more international belts than any other Kiwi and wants to reclaim his crown as New Zealand's best boxer and knock Hasim out.
The first round match-ups have now been announced.
The winner of each of these fights will then be matched against each other and fight again, until there is one man left standing.
More info about the event can be found at www.supereight.co.nz
Comments
comments