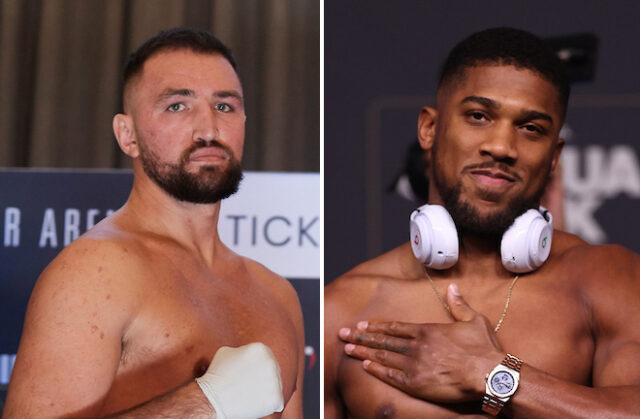 Hughie Fury has called for an all-British showdown against Anthony Joshua, who he feels is "finished" at the top level.
Joshua has had a long-running rivalry with Fury's cousin Tyson over the years, although a fight is still yet to materialise between the pair.
The 33-year-old bounced back from consecutive losses to Oleksandr Usyk with a unanimous decision win over Jermaine Franklin last month.
Fury admits 'AJ', who is likely to have one more fight in the summer before a potential blockbuster meeting with Deontay Wilder in December in Saudi Arabia, is top of his hitlist, insisting his rival has not been the same fighter since defeat to Usyk.
"Big stiff," Fury told Boxing King Media.
"He's shot. After Usyk that's it. He's finished.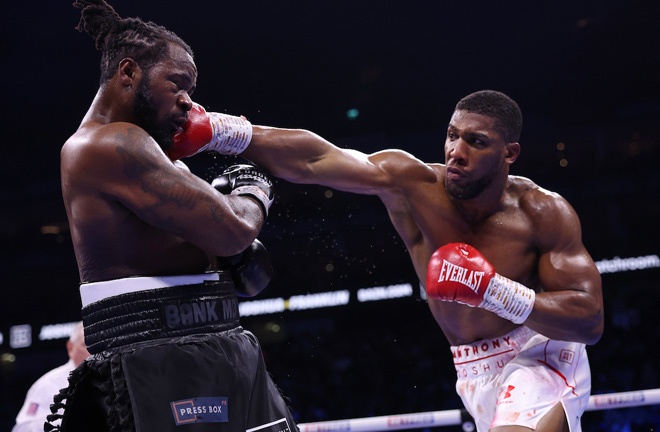 "And that's one fight I'd like.
"Didn't really rate much of the fight.
"These fights can just happen like a click of a finger.
"Get myself back up there and these are the fights I want.
"Joshua has done well in the game, but I don't think he's the same fighter as he once was."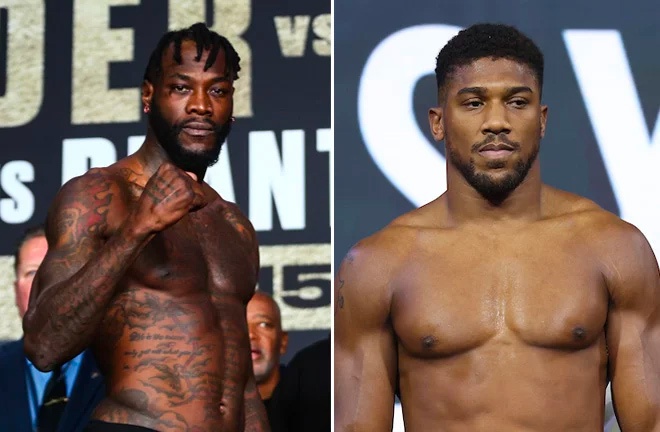 Former heavyweight world title challenger, Fury has not fought since retiring Christian Hammer in October 2021, pulling out of a scheduled clash against Michael Hunter last year due to illness.
The Manchester man's father and trainer, Peter told Pro Boxing Fans last week that his son will return on either June 17 on the undercard of the rematch between Liam Smith and Chris Eubank Jr or in early July and the 28-year-old believes his prior experience at the highest level against the likes of Jospeh Parker and Alexander Povetkin, albeit in defeat, will serve him well as he plots his path back to the summit of the division.
"I don't care who I fight," he added.
"I've had the experience now I'm ready for whoever out there.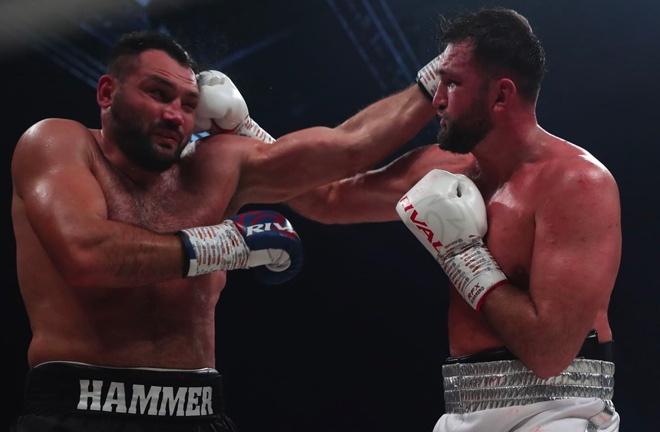 "Just get this first fight out the way.
"Then he [Peter] wants me to have a warm up and then after that I want to get to the top.
"Whoever comes, comes."