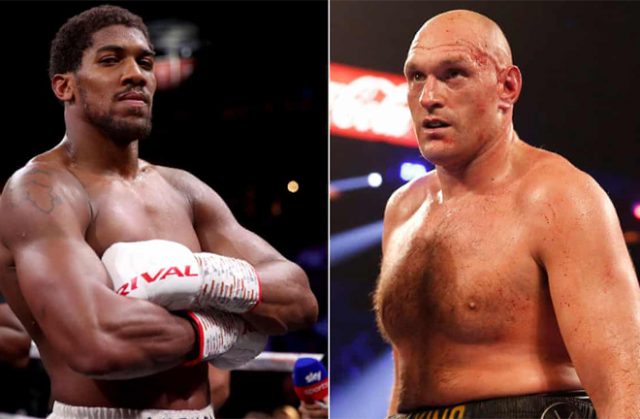 Tyson Fury insists he would face Anthony Joshua in an undisputed Heavyweight world title showdown in December if Deontay Wilder is not in a position to face him in a trilogy.
Unbeaten WBC champion, Fury and former titlist Wilder have a contractual agreement to a third fight following the Brit's seventh round stoppage in their February rematch in Las Vegas.
However, the 'Gypsy King,' who also has a deal in place with unified IBF, WBA 'Super,' WBO and IBO champion, Joshua for two fights in 2021, admits he'd have no issues with facing his rival prior to Wilder, who insisted earlier this week he would stop Fury inside six rounds.
"If Wilder don't happen, lets do Joshua in December, why not?," Fury told BT Sport.
"It's a boxing match lets get it on. I'm ready to go now, I could fight him in that ring tonight it don't really matter.
"I would still kick his a** anytime of the day.
"Do I see the fight happening any time soon? Hopefully, hopefully they grow a pair and want to fight the Gypsy King.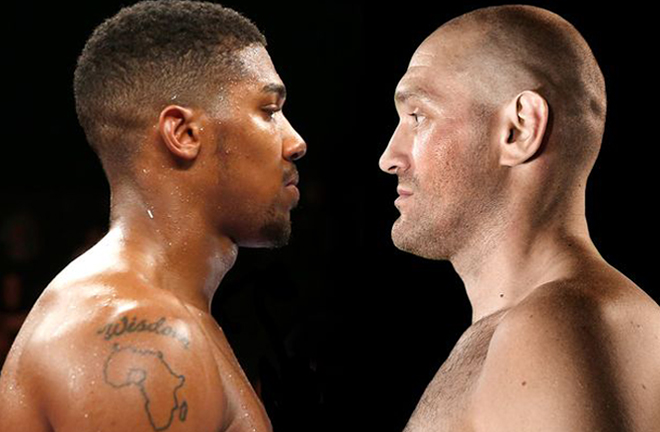 "If I was in their position, had my chance at glory to go to America and beat Wilder, but they didn't take it.
"I had to come out of retirement, set about him a couple of times, take the number one spot, take all the glory and then they're all looking up to me.
"He must be sitting down thinking that could have been me, but it wasn't."
Fury and Wilder's third bout is hinging on the status of the global COVID-19 pandemic and whether a live audience can be in attendance, with boxing's return over the last three months almost entirely held behind closed doors.
Should a crowd not be possible by December, a large site fee would be required, as was the case with Joshua's rematch victory over Andy Ruiz Jr in Saudi Arabia, with Fury's UK promoter, Frank Warren and his US promoter Bob Arum exploring these options.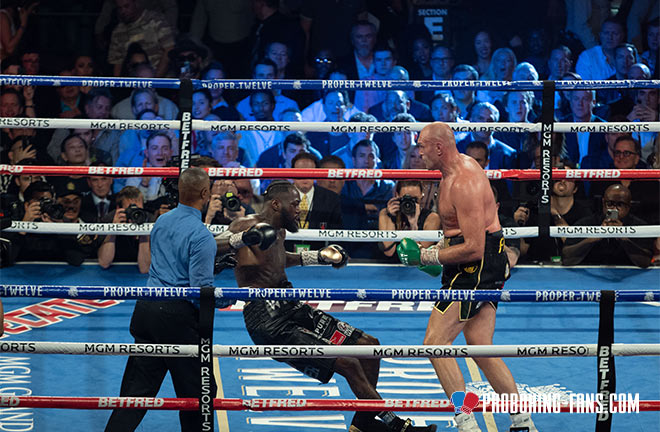 "At the moment we don't know where we are," Warren added.
"The idea is to try and get it on, on December 19 in the states or another territory and that's what we're all working collectively to do, between all of us and that's what we want.
"It's what Tyson wants, it's what Bob Arum, Top Rank want, we want it. Everybody involved, MTK everybody who's worked on this we all want to make sure it happens.
"But our hands our tied, because there's something different happening in every country and it all depends at the end of the day on two things.
"Either we have a big live crowd in, get the audience back in and if that doesn't happen we need a big guarantee as a site fee and sometimes the both go together, so we've just got to see what happens.
"If somebody comes up with a site fee and there are people at the moment who are talking about doing that and we're talking to a number of people and we will see what happens, but we want to get it on.
"We want to get it on for Tyson, he's been training hard since February.
"He literally came back from the states, back in the gym, training hard and he wants to fight. What he wants is what we've got to deliver."
Fury's WWE ambitions
If Fury is unable to land an immediate rematch with Wilder, the 32-year-old admits he would also be willing to have a second stint in the WWE against current champion Drew McIntyre.
Fury had a maiden Wrestling match in October 2019, beating Braun Strowman at WWE Crown Jewel in Saudi Arabia.
"If Wilder can't take the fight then who knows, whatever's next," Fury continued.
"I know Povektin is now my mandatory, I don't know what's going on with that, is there going to be a rematch [with Dillian Whyte]?
"Maybe I'll fight Drew McIntyre for the WWE Heavyweight championship."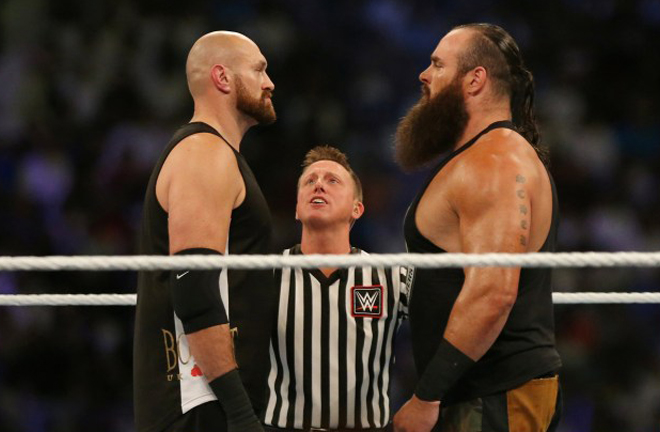 Fury's feather dusters
Fury mocked suggestions over his punch power and says he has toppled two of the top four biggest punchers in history, in Wilder and Wladimir Klitschko, who he famously dethroned to become unified champion in Düsseldorf in 2015.
"Me the old feather duster here who can't crack and egg has beaten the number one and number four biggest punchers in the Heavyweight division," Fury added.
"The WBC done thing thing, one to ten the biggest punchers in Heavyweight history and number one was Wilder and number four was Klitschko and mr feather dusters beat them both.
"I'm about to beat another one in the top ten, AJ. So that'll be three knockout masters by one feather duster."
Comments
comments