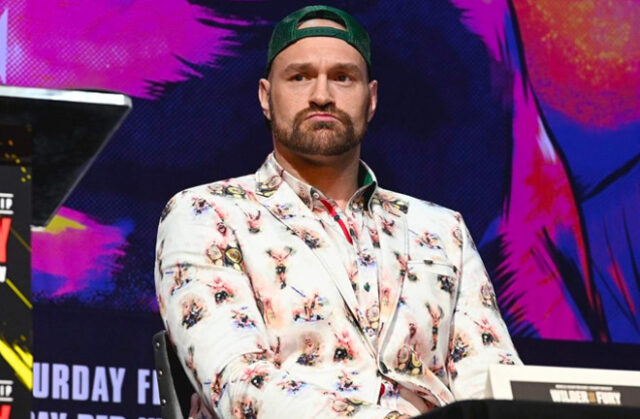 Tyson Fury may call it a day after his fight with Oleksandr Usyk fell through, his co-promoter Frank Warren has claimed.
Fury and Usyk were in talks to crown the first ever undisputed heavyweight world champion in the four-belt era, however discussions broke down earlier this week with both sides confirming that the fight will no longer take place for the planned date of April 29 at Wembley Stadium, despite the parties making a last-ditch attempt to resurrect negotiations.
'The Gypsy King' appears in limbo following the unexpected collapse and could hang up his gloves once and for all, according to his UK promoter.
"Tyson's a bit p***ed off because obviously he's been in training constantly," Warren told Seconds Out.
"He's got his trainer in. It's not a conversation [we've had yet]. Everything's too raw at the moment.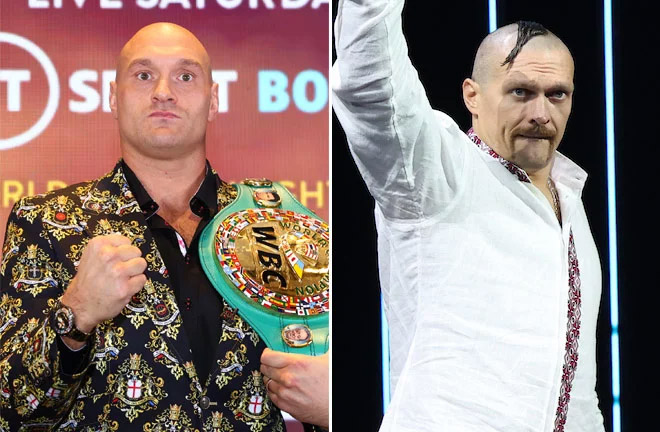 "We'll work it out. Listen, he may retire – I don't know what he wants to do.
"He'll do whatever he wants to do.
"I find it quite insulting.
"Tyson Fury who went to Germany, done all the things that Usyk done, beat the best guy of his generation [then champion Wladimir Klitschko], went to America and beat the hardest punching guy [Deontay Wilder].
"Tyson's a very philosophical guy, and he will do whatever he choses to do. And whatever he chooses to do, I'm there with him."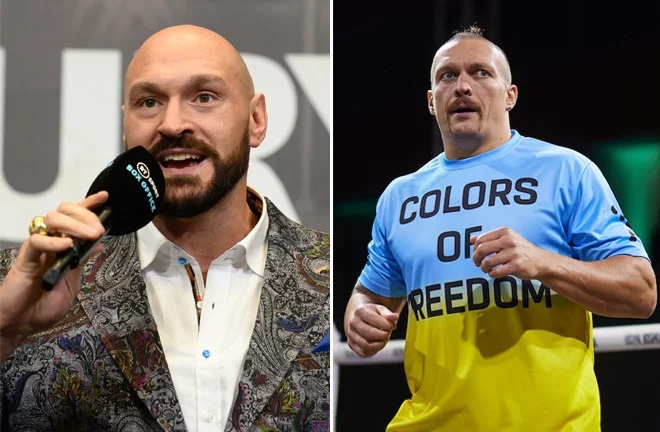 Usyk had agreed to Fury's public demand of a 70-30 purse split in favour, however the fight broke down due to a disagreement on the rematch clause.
WBC champion, Fury had initially called for there to be no rematch clause in the contract, but the 34-year-old changed his tune, admitting he would be willing to accept a rematch clause deal, reportedly at a split of 50-50.
Usyk, who holds the WBA 'super', IBF and WBO titles, was reportedly requesting a 70-30 split in a rematch, according to ESPN.
The WBA had set a deadline of April 1 for signed contracts for the bout and seem on course to order Usyk to defend his belts against WBA 'regular' champion, Daniel Dubois.
View this post on Instagram
Fury, who confirmed on Thursday that he and his wife Paris are expecting their seventh child, launched a foul-mouthed tirade at Usyk blaming the 36-year-old for the fight breaking down in an Instagram video posted on Thursday.
"Usyk, you little s***house," Fury said.
"You proper little s***house. You bug-eyed, buck-toothed, ugly little rat b******.
You little slimy f****r. Tried all week to get out of it, begging for a rematch like a little girl.
"You got your rematch then, and you didn't even want to fight with that.
View this post on Instagram
"You little s***house, p****. Always know, p****, that you are never man enough to tangle with the Gypsy King ever in your life, you little s***house.
"You little 14 stone coward. You little s***bag. You rat little b******. And your full team know it as well.
"And all the lawyers have full information. You little ugly b******. Keep running.
"Fight [Daniel] Dubois at the Copper Box now s***bag, and always know that you are anybody else like you could never tangle with the Gypsy King, you s***house little coward."