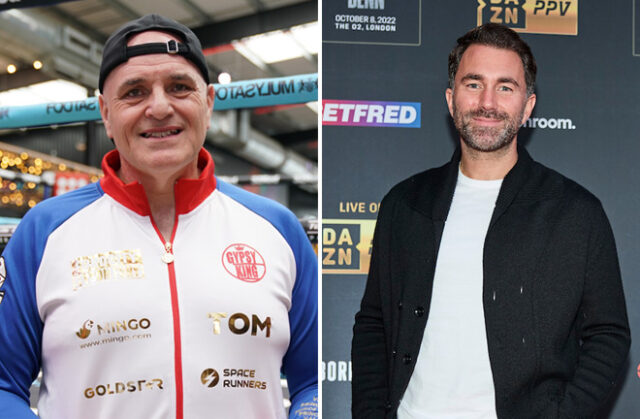 John Fury has pinned the blame on Eddie Hearn after the proposed Tyson Fury vs Anthony Joshua fight collapsed.
Fury and Joshua have been negotiating for weeks to meet in a long-awaited, all-British heavyweight world title clash on December 3 in Cardiff.
However, Joshua's promoter Eddie Hearn announced on Monday that discussions had broken down citing Fury's continued public deadlines and claiming that Fury had offered Derek Chisora the opportunity to face him on Friday.
"Just the second deadline of Tyson Fury," Hearn told Pro Boxing Fans on Monday when questioned over the collapse.
"As far as I'm concerned we were told by Tyson Fury that it's off.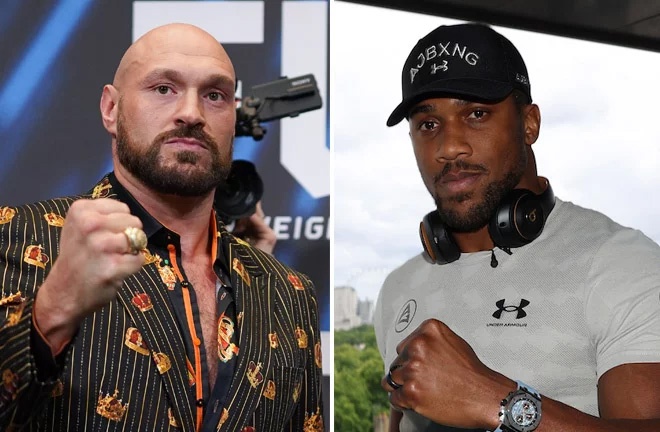 "We haven't really heard a lot since that final deadline and we've got stuff to go back to them on as well, but at the end of the day how many deadlines can we have publicly?
"The second deadline said, 'look I don't know if Tyson will go past this day', but Tyson said he won't.
"But in the end, AJ will look at it and go 'well, I don't even want to deal with this guy.'
"We're still open to do the fight, but I just can't see a way that it gets made and Derek Chisora received the contract on Friday to make the fight.
"People don't see this stuff going on behind the scenes.
"In my opinion, I don't believe the fight happens right now."
John Fury, father of Tyson has responded to Hearn in a video posted on his social media on Tuesday, insisting that the Matchroom Chairman is to blame for the fight not happening.
"Eddie Hearn, I'm going to put this to bed finally," Fury said.
"With the Eddie Hearn and the AJ situation and my son.
"Yes Eddie you've stopped the biggest fight in British history happening through no fault of our own.
"You was offered everything, 60-40 and like I say some people just think they're cleverer than what they really are.
"It's not me that's put the block on what the fans wanted, the biggest fight that Britain's seen between Anthony Joshua and my son.
"We're not to blame Eddie you did all of this on your own doing mate."
Fury and Joshua had agreed to terms on a 60-40 split in favour of WBC heavyweight world champion, Fury and a rematch clause which would have seen the purse split at 50-50.
Hearn had been negotiating with Frank Warren's son, George who said on Tuesday that communication from Joshua's team had become minimal last week and feels they chose against facing Fury.
"It fell down because quite frankly we got to a point with them where communication coming back from them and the substance of that communication was lacking," Warren told talkSPORT.
"I would say there was no ambition on their side to help me try and keep the thing going, that's what it felt like by the end of it.
"The truth of the matter is we were waiting for a turnaround on a contract to come back on Wednesday evening.
"We didn't get that, we instead got an email, a request from Frank Smith who obviously works for Matchroom, to ask us if we were still up for having discussions.
View this post on Instagram
"Quite quickly after that, Eddie and I spoke in the night. It was left that he was gonna email me something over to the extent of dealing with what they declared as their final issue related to the way that we drafted the contracts, which was related to our position of having final say.
"On that call I suggested we suggested that we insert some type of language to deal with having a mediator in place to settle disputes.
"We followed that up on Thursday inviting them to engage with us on that last real outstanding point on the top line. And that email didn't get responded to.
"I tried to call Eddie a couple of times on Thursday, he didn't answer my calls, didn't get back to me. 
"I briefly spoke to Freddie Cunningham [of 258 MGT] on Thursday. It was left that he was gonna come back to me and let me know their position on how quickly they wanted to move on this thing.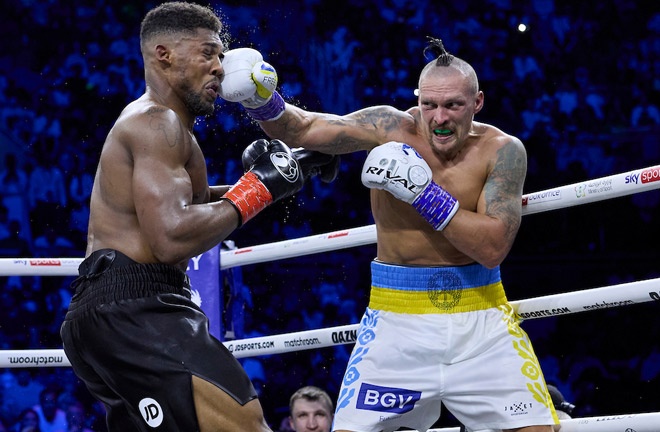 "I chased them up with a phone call, didn't get a return, didn't hear back from them on the text that I sent them.
"I didn't hear back, so my assumption is they as a group just decided for whatever reason that they didn't wanna engage last week to try and get this thing over the line, which is disappointing."
Hearn claimed the arbitrator Queensberry suggested is their commercial partner.
Joshua is now likely to fight on December 17 and will look to bounce back from successive losses to unified WBA 'super', WBO and IBF champion, Oleksandr Usyk.
Fury is still set to fight on December 3, with Chisora and Mahmoud Charr both in the running for a clash at the Principality Stadium.