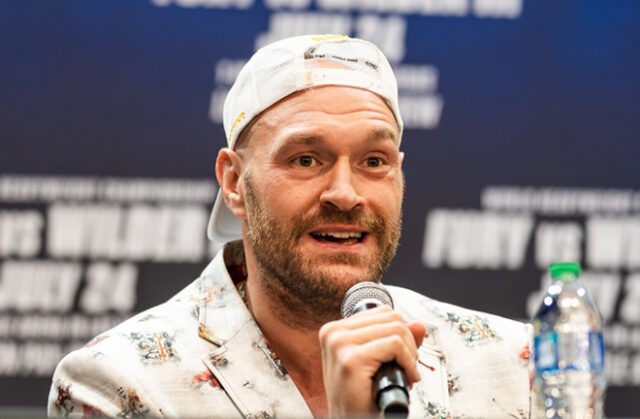 Tyson Fury says he will drastically reduce his camp size in preparation for his rescheduled trilogy with Deontay Wilder on October 9.
WBC heavyweight world champion, Fury was set to face Wilder for a third time this Saturday night at the T-Mobile Arena in Las Vegas, however a reported COVID-19 outbreak in his camp forced a delay until the autumn.
The 'Gypsy King', who tested positive himself insists he took the necessary precautions and is not at fault for the outbreak, suspecting it was brought into camp by sparring partners.
"I'm the last person to blame," Fury told Mail Sport.
"I don't have a large entourage, unlike most world champions with all their ass-licking hangers on.
"Since coming back into full time camp I hadn't been anywhere other than my new house here and the Top Rank gym. Nor had my team.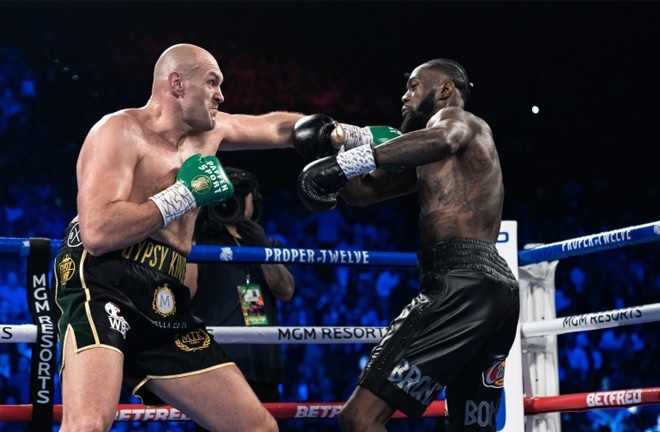 "The only people whose movements I couldn't completely control were my sparring partners, who change. They came in and out of the bubble and everyone knows this town is full of Covid. I suspect we caught it from one of them."
According to Dan Rafael of Fight Freaks Unite, the Brit had mild symptoms and tested negative for the virus on July 13 and was diagnosed seven days prior, per ESPN's Mike Coppinger.
Pictures emerged on social media of Fury taking photos with fans in Sin City days after his diagnosis, leading to some questioning his actions.
However, the champion insists he followed the medical advice correctly, isolating beyond their recommendations and will fly home to the UK before resuming his preparations back in Las Vegas.
Sources: Tyson Fury was PCR-tested for COVID on July 5 and received the positive result the following day. He had the first vaccine shot (but not the second) and experienced mild symptoms. He tested negative this past Tuesday and was cleared by doctors for travel shortly after https://t.co/BcpDlHvGv7

— Mike Coppinger (@MikeCoppinger) July 15, 2021
"I took the advice from the best doctors in America. Everything we did was above board," he added.
"In fact I went beyond their advice. I stayed isolated for two or three more days than their maximum recommendation.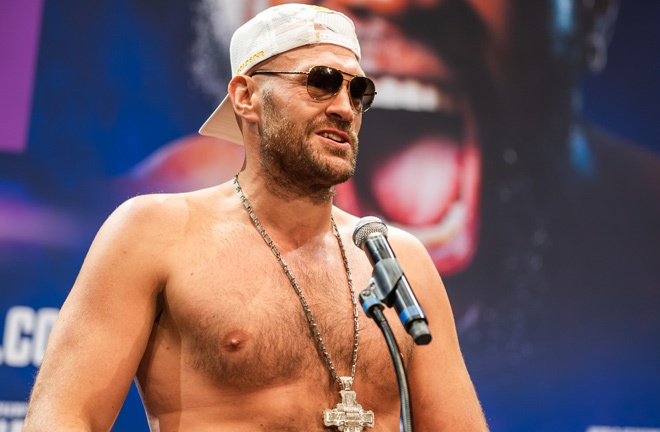 "I took the pictures because I was so pleased to be out in the sunshine. Waking up every morning to bright, hot weather has been vital to stabilising my mental health recovery.
"I'm relieved and grateful that all of us have come through OK during this terrible time when so many people are dying.
"I'm just happy that I'm alive to go back for the two week break from training I need. To my beautiful pregnant wife, our five kids and another one on the way."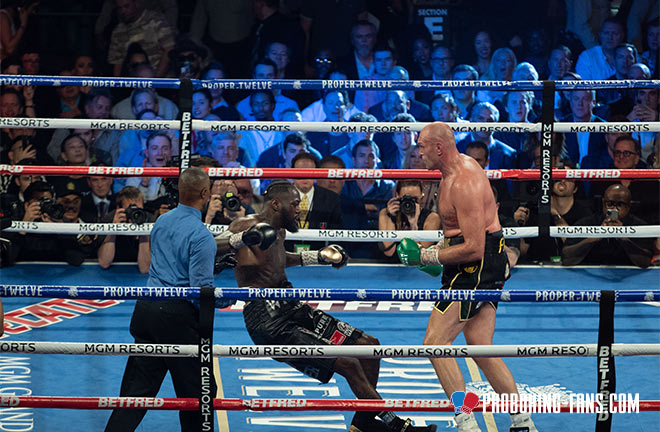 Fury became a two-time heavyweight champion with a stunning seventh round stoppage victory over his American rival in February 2020, after a controversial split decision draw in December 2018.
The 32-year-old was seemingly on course for an undisputed title clash in Saudi Arabia against unified titlist, Anthony Joshua, however those plans were shelved after an arbitrator ordered him to face Wilder again, with Joshua now facing mandatory challenger, Oleksandr Usyk on September 25 in London.
The Morecambe native says he will take further measures to avoid a similar outbreak with increased testing for sparring partners and a reduced team.
"There were only ten of us on the team this time, but when we go back into camp for a month in England and another month here I will cut us to just four full time," Fury said.
"Me, my head trainer SugarHill Steward, his assistant Andy Lee and my old pal Tim who organises my life.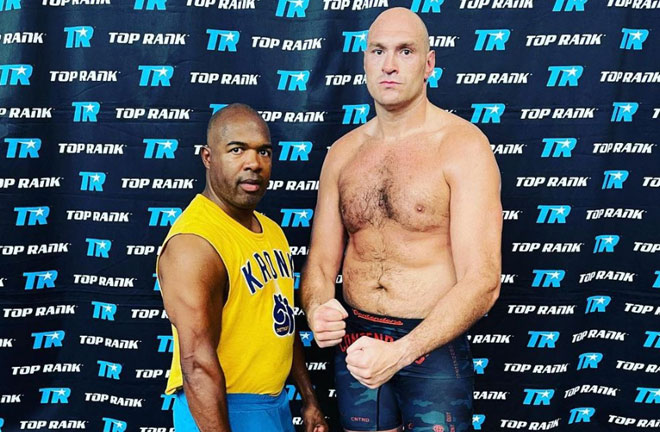 "We will strictly control the access for sparring partners and increase testing. No masseur. No fitness coach. No dietician. Even my two brothers will have to wait to join me until fight week here in Vegas.
"I've suffered enough frustration on this roller-coaster. I don't need more, any more than I would have risked anyone else's health by coming early out of quarantine."