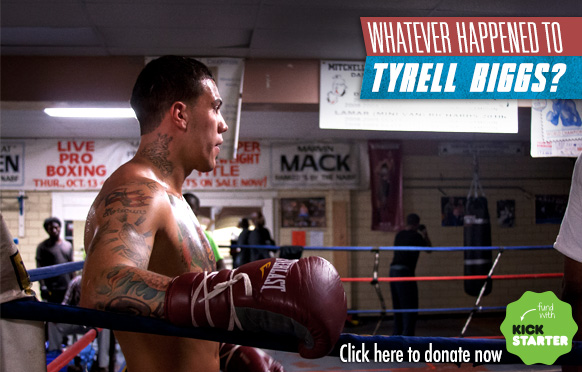 Philadelphia fighter Gabriel Rosado wants to see the "Whatever Happened to Tyrell Biggs" documentary get made.  To help the filmmakers reach their goal on Kickstarter, Rosado graciously donated two sets of all access tickets to his sold out title fight against the undefeated Peter Quillin in Atlantic City on October 26th. You'll also be ringside for the anticipated Hopkins vs Murat match.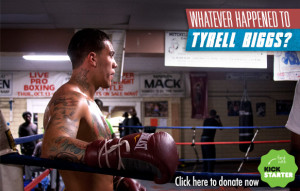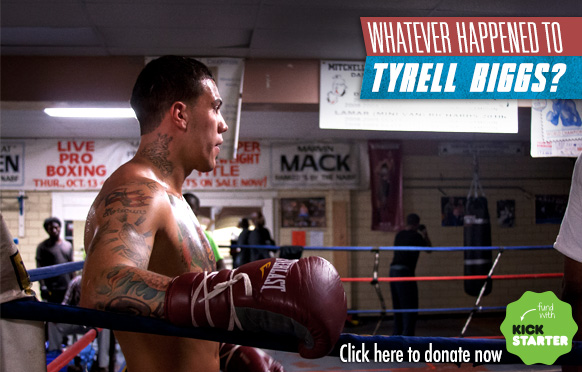 To bring "Whatever Happened to Tyrell Biggs?"  to the screen the filmmakers need the support of fight fans. Kickstarter is an all or nothing crowdfunding platform, which means that even $1 can make a difference.
You can take advantage of many great rewards such as this one to to help the filmmakers with their goal of completing this film. Rosado is offering a unique and exclusive chance to take in a big-time fight from ringside. That's a very cool show of support from a current Philly fighter to one from the past, and a very cool opportunity for fans.
It takes a village… or in this case, sports fans, boxing enthusiasts, after school program supporters, production crew and anyone standing next to you with a credit card… to complete this documentary that not only presents a compelling biopic of the first Super Heavyweight Champion of the world but highlights  the struggling community in West Philadelphia that is giving the champion– and the sport of boxing–a hopeful comeback.
To help bring this film to fruition, you can donate now to the Kickstarter campaign.