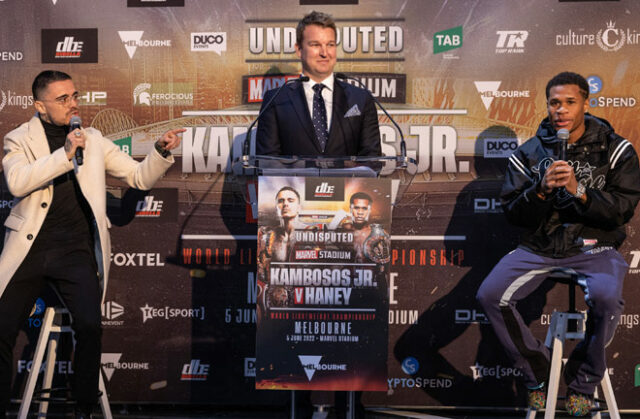 George Kambosos Jr labelled Devin Haney as a "rat" and "informant", as the pair came face-to-face ahead of their undisputed lightweight title showdown in Melbourne this weekend.
Kambosos Jr puts the WBA 'super', IBF, WBO and WBC Franchise belts he ripped away from Teofimo Lopez last November against WBC champion, Haney on home soil at Marvel Stadium at approximately 2pm on Sunday in Australia and at 11pm ET.
The pair went back-and-forth during a heated first press conference on Sunday night, with Kambosos Jr claiming that his rival provided him with information on Lopez in the lead-up to his victory in New York.
"This guy is an informant. This guy is a rat," the 28-year-old said.
"Teofimo Lopez fights against a foreigner, he was messaging me. He was telling me all the details. 'Teo at the hookah lounge, Teo having problems with his wife.'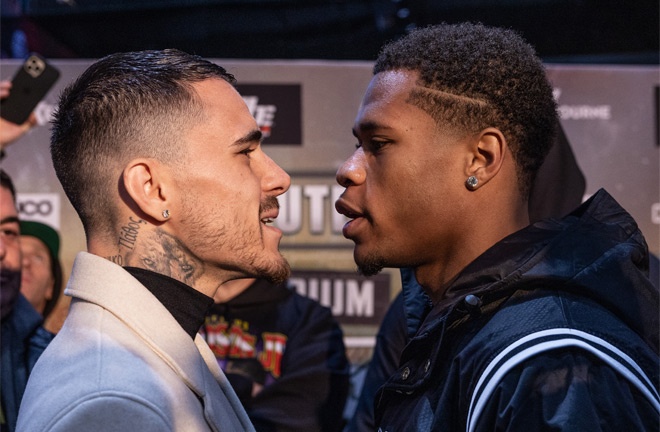 "This is a rat. This is an informant.
"You know what, on Sunday, I'm going to whip your a**.
"And you know when you get back to Las Vegas, you're gonna have to look out for Teofimo Lopez, because he's going to be looking for you too."
The Sydney man appeared set to defend his belts against Vasiliy Lomachenko, however the three-weight world champion opted to remain in Ukraine to defend his country against the invasion from Russia after enlisting in the territorial army.
Kambosos Jr, unbeaten in his first 20 professional fights, insists Haney was forced into a fight with him.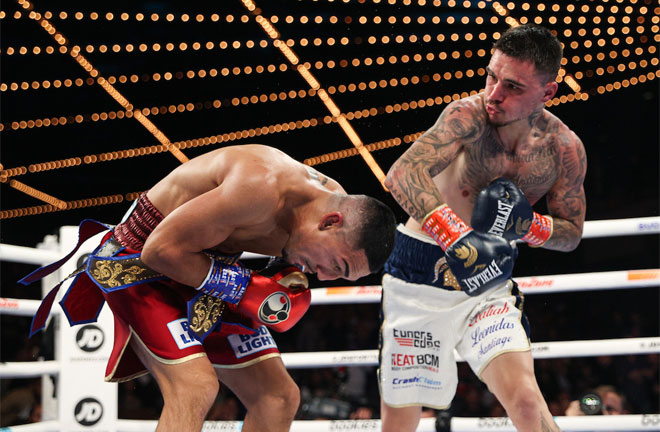 "I chose the biggest fights possible. I took out Teofimo Lopez.
"Obviously, this guy… I was prepared to fight Lomachenko. That was done. He couldn't make it because of the [Ukraine] war.
"No problem, Devin, wanna step up? And he did, OK, but he was forced into this. He's not my mandatory."
"I could've fought anyone. I could've fought the garbageman outside if I wanted to, but I chose you. You're not my mandatory. I picked you. You're here, and everything is a go for Sunday."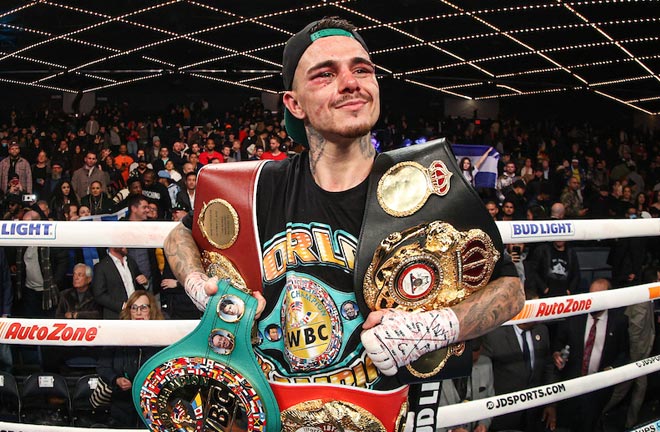 Haney, undefeated in 27 professional fights, hit back at the comments and accused his rival of putting on an act.
'The Dream' will be without father and lead trainer, Bill Haney who was denied a visa to enter Australia, due to a felony drugs conviction in 1992, with Yoel Judah set to lead his corner.
"The government would not have put up the money if it wasn't against me," the 23-year-old said.
"Me or Loma. And then Loma couldn't fight, so then you had to pick me.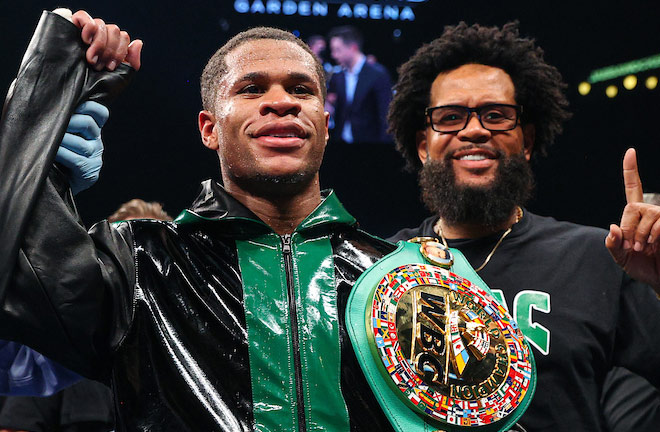 "When is the act gonna stop? We can see right through it. Just be you, that's all you gotta do. Be you. You're acting."
Kambosos Jr replied: "I'd rather be an actor than a rat."