It was announced yesterday that Golden Boy had settled their legal issues with Richard Schaefer, though they will surrender promotional rights to several of their top fighters. It is unclear where Schaefer will go next having left Golden Boy, though he has nurtured a close relationship with Al Haymon and Floyd Mayweather, making a move to Mayweather Promotions not out of the question.
The working relationship between Golden Boy president Oscar De La Hoya and Haymon, who manages many of Golden Boy's fighters, had become strained, and the result of the conflict is that ties between Golden Boy and a number of Haymon-managed fighters has been severed.
Haymon is not a promoter, but he does exert a quiet influence on some of boxing's biggest stars, including Mayweather. Golden Boy will feel the loss of some high-profile boxers due to the faltering of their relationship with Haymon. Here is a breakdown of who is set to remain with Golden Boy, and who will go.
Amir Khan – Staying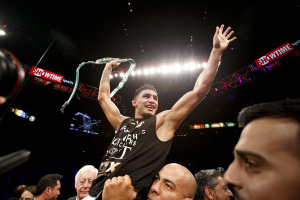 Khan had an excellent 2014, establishing himself within the welterweight division. There has been constant talk of a fight between he and Mayweather down the line, though the split between De La Hoya and Schaefer does not add fuel to that particular fire.
Danny Garcia – Going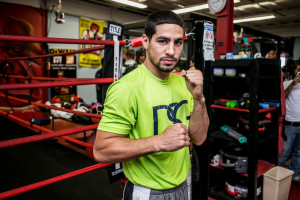 Garcia will want to get back on track in 2015 after a quiet last year. Managed by Haymon, he is potentially a big player at 147 lbs.
Lucas Matthyse – Staying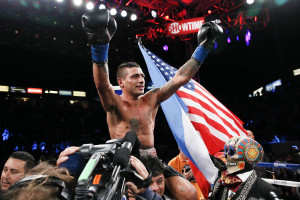 The exciting Argentine has also been linked with a move up to welterweight, though this has yet to materialize. Like Khan, lost to Garcia, but could soon reign supreme at light welter if a move up is not forthcoming.
Marcos Maidana – Going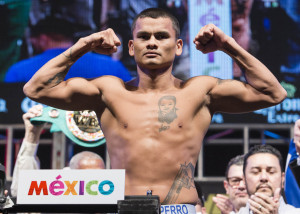 Another exciting Argentine, Maidana's contract with Golden Boy ended after his fights with Mayweather. His contract with Haymon remains in force.
Leo Santa Cruz – Staying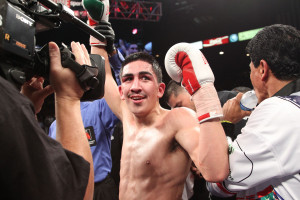 The up-and-coming Mexican super bantamweight will be seeking big fights in 2015 against the best of his division. He will do so under the Golden Boy banner, perhaps a good thing given that Golden Boy and Top Rank seem to be on friendlier terms, and Bob Arum has plenty of influence in and around that weight class.
Deontay Wilder – Going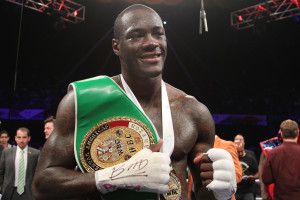 Wilder, like many others, has a contract with Haymon. That will continue, but his association with Golden Boy will end. It's a huge loss, especially given that Wilder could well be the next American alphabet heavyweight world titlist should he beat Bermane Stiverne next up. Golden Boy could well be losing some potentially critical influence within boxing's traditional glamor division.
Saul Alvarez – Staying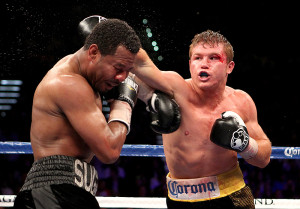 'Canelo' has a deal with Golden Boy but, unlike others mentioned above, not with Haymon. He will continue to fight under De La Hoya's banner, which is a huge plus for the promotional company as the young Mexican promises to be one of the sport's long-term stars
Broner, Thurman & more – Going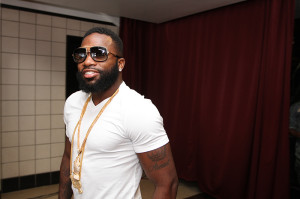 While Golden Boy have kept hold of Alvarez, many others contractually tied to Haymon are set to depart. This includes inspirational middleweight Danny Jacobs, powerful welterweight Keith Thurman, the brash Adrien Broner. Others include Peter Quillin, Errol Spence and Robert Guerrero.
It's a huge loss for Golden Boy. In losing control of so many of Haymon's fighters, their sphere of influence is much smaller. The retention of Alvarez may temporarily quell the bleeding, but the punctures remain.