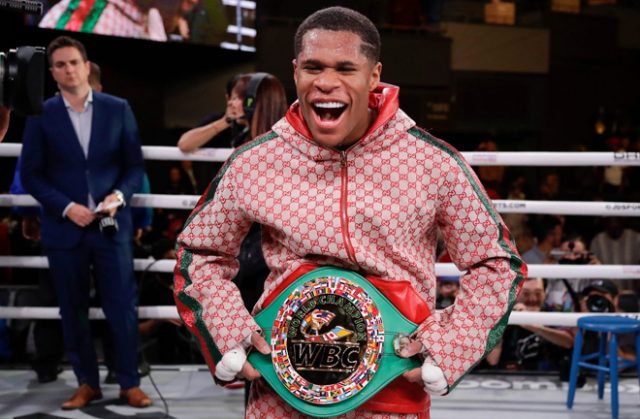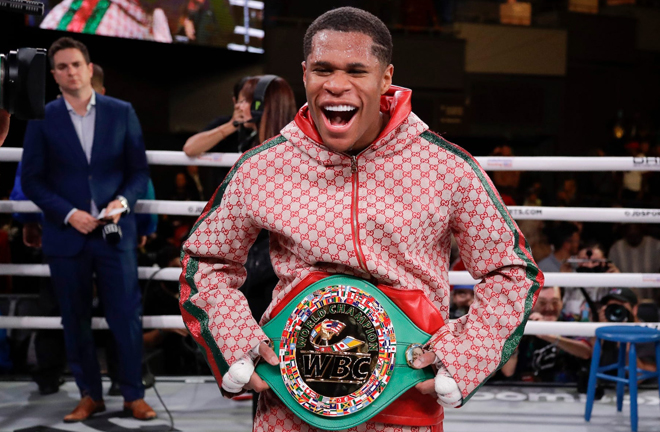 Devin Haney has given a strong take on his 135lbs rivals, insisting Vasyl Lomachenko, Ryan Garcia and Gervonta Davis are all avoiding him.
'The Dream' was reinstated as WBC World Champion following an enforced period in recess, after sustaining a shoulder injury in November.
Rather than getting his opportunity to face Vasiliy Lomacehnko for the title, Haney was elevated from interim champion in October, whilst the Ukrainian was given franchise status, allowing him free rein on who to face.
And the 21-year-old believes three-weight World champion, Lomachenko did not want to fight him.
"Vasyl Lomachenko is a true professional and considered to be a top five pound for pound champion," Haney explained.
"I challenged him for the WBC lightweight world title and I didn't get the big fight I wanted, but I got the belt I deserved by stopping Zaur Abdullaev and becoming Vasyl Lomachenko's mandatory challenger to the lightweight world title.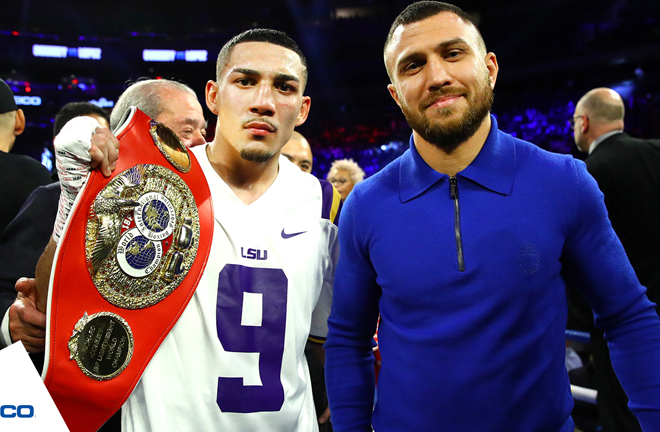 "Ironically, the big fight never happened because Lomachenko and Top Rank petitioned the WBC not to fight me and award him the franchise title.
"I then petitioned the WBC to elevate me from interim champion, to full world champion, because Lomachenko chose not to fight me and I had previously beat the highest ranked fighter available.
"Let's make this clear, you can't win the franchise title and you can't challenge a franchise champion.
"I'm 21-years old and I'm the WBC world lightweight champion and I believe in fighting mandatory challengers. The 135lbs unification runs through me. Enough said!"
Haney's former amateur rival and unbeaten contender Ryan Garcia has agreed to face Luke Campbell for the interim title, after accepting the WBC's order rather than fighting Emmanuel Tagoe in a WBO eliminator.
I'm finally getting to fight a southpaw my favorite fighters to fight! Bring it on luke Campbell

— Ryan Garcia (@KingRyanG) July 1, 2020
'The Dream' believes former Olympic Gold medalist Campbell, who has fallen short in his two previous World title attempts, including to Lomachenko last August, struggles to handle the big occasion, whilst he is unsure if Garcia truly wants to challenge him.
Haney added: "To me it looks like Luke Campbell is looking forward to the opportunity of getting beat up by me more than Ryan Garcia is looking forward to it.
"I'm guessing in Ryan's defence, he's never lost so he's moving a little different and trying to stay undefeated.
"I don't think Eddie Reynoso [Garcia's trainer] and Golden Boy [Garcia's promoter] really don't want him to fight me yet.
"Luke is accustomed to losing big fights, we know he's come up short more than once. I think he has more of a… "I don't give a damn attitude" and I'm cool with that too!"
Haney has also questioned WBA 'Regular' Lightweight champion Gervonta Davis after rumours of a potential battle with Leo Santa Cruz at 130lbs.
Haney continued: "As far as Gervonta "Tank" Davis? I don't like throwing water on a drowning man but leaving a stacked 135 lbs, division, to take a fight at super featherweight kind of tells you where he's at."