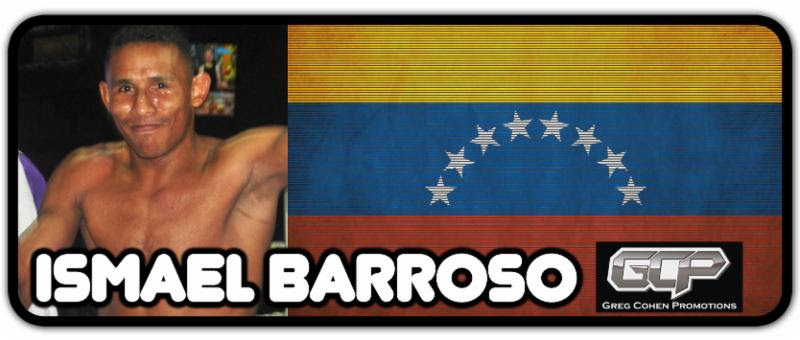 One of the hottest prospects in the Greg Cohen Promotions stable, lightweight KO artist Ismael Barroso (15-0-2, 14 KOs) will be back in action tonight at the El Cobertizo de Concordia in Sinaloa, Mexico.
A brain-scrambling southpaw puncher with an aggressive disposition, Barroso, from El Tigre, Venezuela, will face Mexican veteran Maximiliano Galindo in a six-round showdown, presented by Zapari Boxing Promotions.
"We're keeping Ismael busy, waiting for the right opportunity to unleash him on the boxing world," said his exclusive promoter, Greg Cohen. "We're glad Galindo took the fight because there is not a very long list of opponents willing to step in with our guy. My hat is off to him for his bravery."
31-year-old Barosso has already won the Interim WBA Fedelatin and WBA Fedebol Lightweight Titles and defended them both successfully.
"This kid is going to shake up the lightweight division in the very near future," continued Cohen. "His fists are like blocks of concrete and they turn all his fights into 'don't blink' type fights. He can literally turn someone's lights out with a punch that doesn't even fully land. He's a scary guy."